Pixel 3 XL seekers rejoice, here's a big fat leak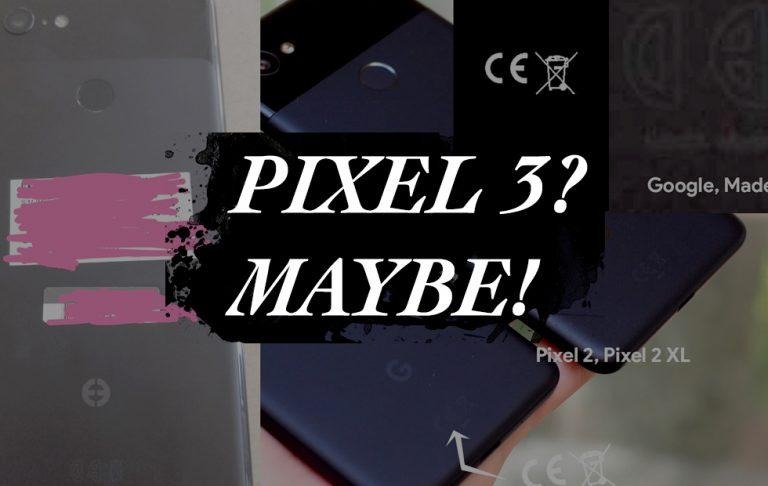 Let me tell you about this next Google Pixel device, because I've learned a little bit you'll wanna know. This is the next Google Pixel XL, also known as the Google Pixel 3 ... XL. It's the larger of the two devices, and it's pretty similar to what we saw last year. Except that it is TOTALLY DIFFERENT! If you consider a different display to be different – and maybe a slightly different camera experience, too.
The Google Pixel 3 XL was leaked in a set of images this week that you'll see above and/or below. There you'll find the device looking rather similar to last year's device – except for one major difference. Notice the curve between the bottom and top sections on the back of the phone. On the Google Pixel and Pixel 2, there was no curve – the break between metal and glass was a flat edge.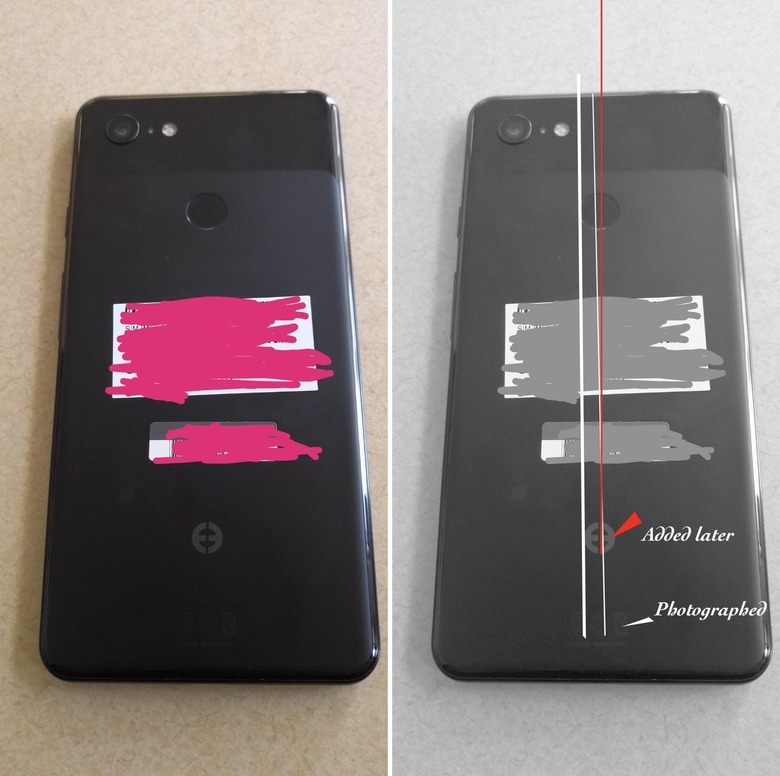 There's an EE logo at the back of the phone, too. It's possible this is for some regulatory bit of nonsense, but I think not. Below the EE symbol are a couple of crossed-out letters and a recycling bin – these match the location and the size of standard Consumer Electronic symbols that appear on the Pixel 2 – albeit printed here in a sort of placeholder off-shape for each, so as not to mistake them for actual, final regulatory symbols.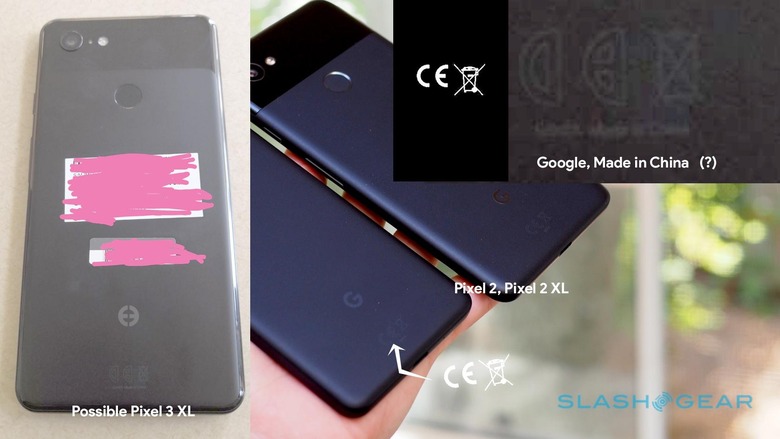 The front matches the size and location of cameras and speakers that we've seen in at least one leak in the recent past. There you'll find a couple of screen protectors, one for Pixel 3, the other for Pixel 3 XL. The smaller version has no notch, the larger version has a notch indeed.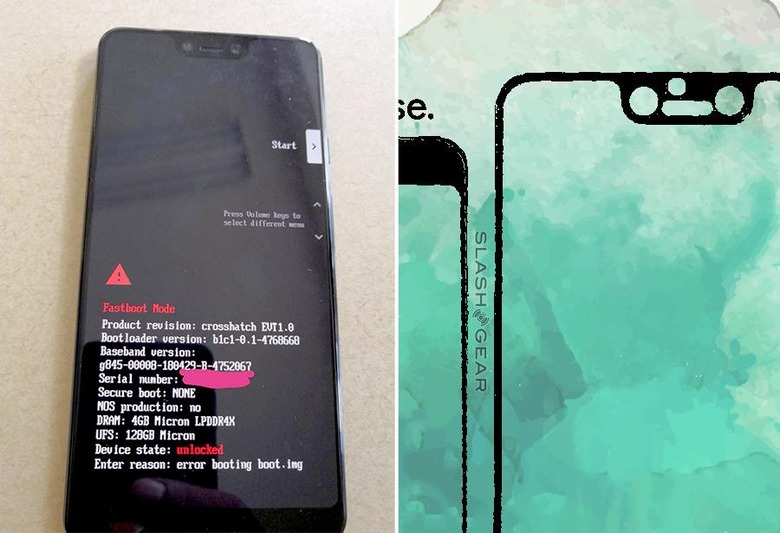 This image from XDA Developers pretty much confirms the real possibility of the Daehnert designs from late May. The front yes, the back no. Either way would be A-OK with me, really.
OF NOTE: This is approximately two months earlier than we saw very similar leaks of the Pixel 2, last year. Images leaked in August of 2017 for a set of devices that were released in October. Meanwhile – strangely – we've only just now started to see the names of these devices in code with AOSP testing. Last year we'd seen them as early as April.
So who knows? Maybe we'll get the Pixel 3 in October, maybe in August or September, or maybe we'll have to wait until November? This is absolute madness, I'm telling you!