Are these the first real photos of the Google Pixel 2?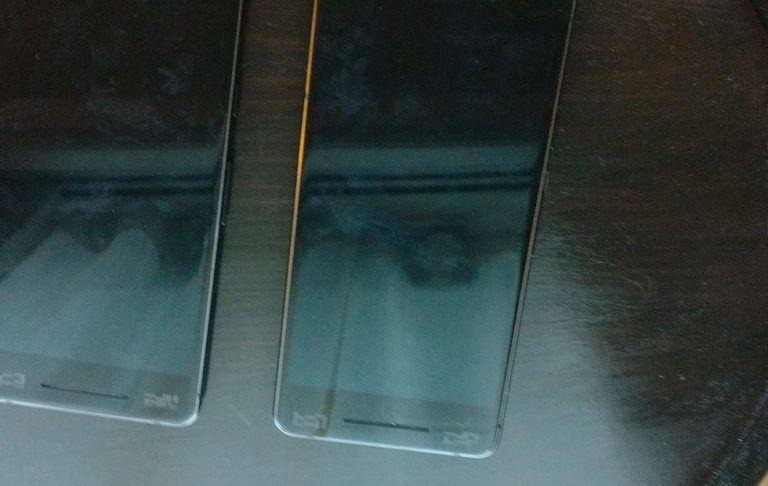 A pair of photos leaked today show the Google Pixel 2 in all its mega-sized glory. This device is part of some manner of testing program, as evidenced by the collection of stickers on its back and tiny indicators up front – but otherwise seems to be in standard running order. This device is likely nearing its last testing steps before being released to the public VIA a Google event coming up quick.
The Photos we're seeing here show a taller device, albeit similarly wide when compared to last year's model. This device has a slightly smaller glass panel at its back, and a fingerprint sensor in pretty much the same location as it was in 2016. This model has been rumored to be manufactured by LG instead of HTC, and some small clues point in this direction – not least of all the corners of the handset.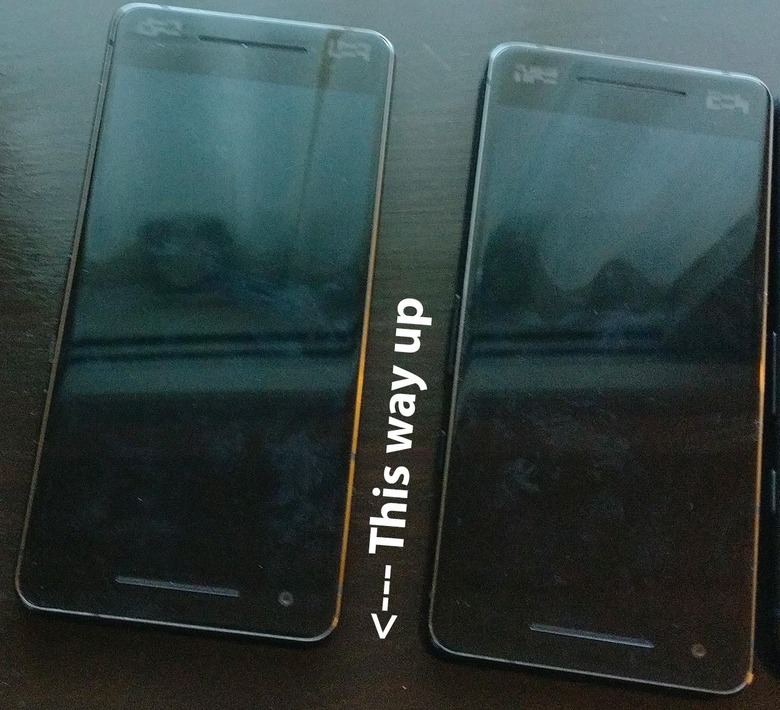 The back side of this Pixel 2 XL (more than likely) has a single off-center camera array and dual-LED flash. Those designers who look for symmetry in industrial design such as this will find the placement of the backside sensors and/or camera to be a bit off-putting. The Pixel 2 itself seems also to have stayed off pudding, as it's become no thicker than it was in 2016.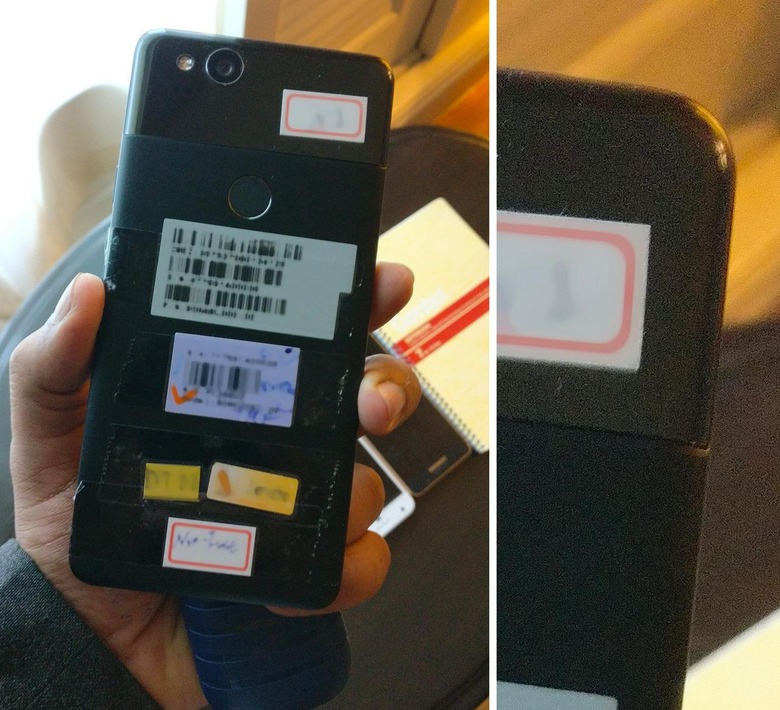 Up front seems to be a set of forward-facing speakers which would indicate that the rumors of a lack of headphone port are also true. While we can't exactly confirm nor deny that from the photos we see here, every other detail seems to be right on-point with the most recent set of leaks – so there's no reason to assume the headphone jack wouldn't be cut, too.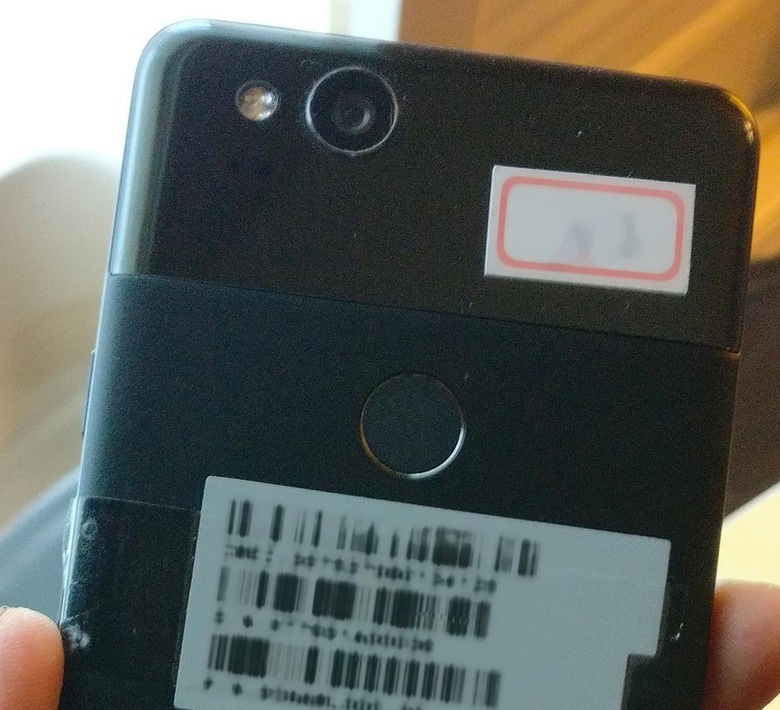 For more information on the Google Pixel 2 and the Google Pixel XL 2, have a peek at the timeline below. We've been racking up the specs and rumors about release for the past several months at least. Expect a September or early October reveal and release – but wait for Google to confirm! Also be sure to have a peek at our Google Pixel 2 vs Pixel 1 comparison to see how the two devices will likely measure up.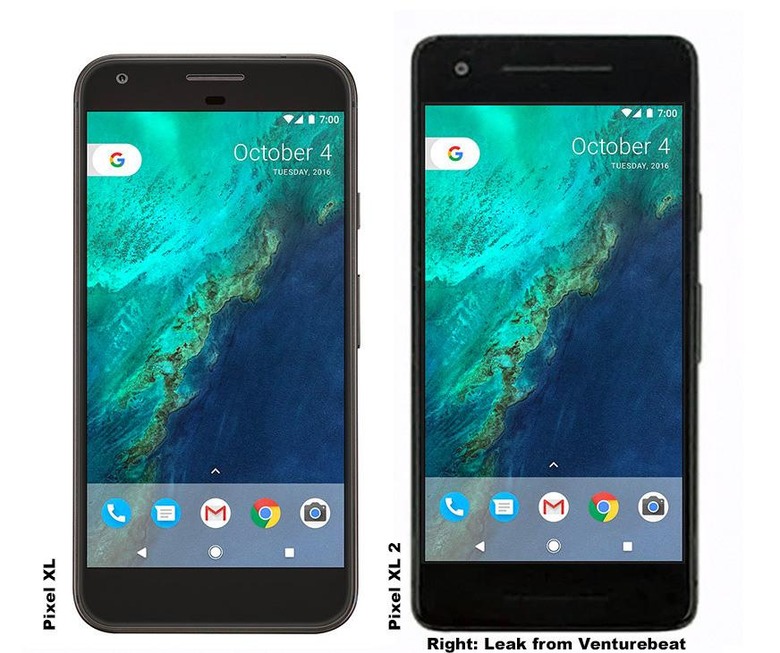 SOURCE: GSMArena