Pixel 3 XL release screens and details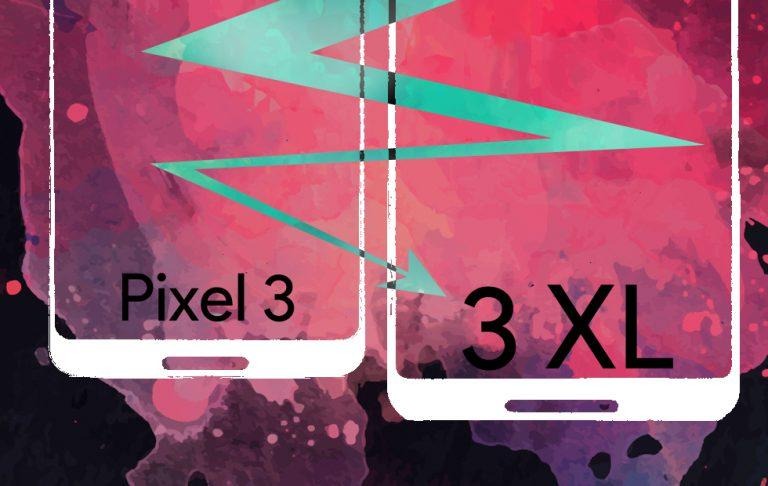 The Google Pixel 3 XL and Pixel 3 (non-XL) leaked today in what appear to be some legit next-gen screen protectors. Here on Memorial Day we've bore witness to a pair of new screen protectors that look a whole lot like a new pair of phones. Much like past sets of phones on a regular and XL tip, the larger device looks like it'll be a lot more impressive than the smaller model. Both devices look like they're going to take front-facing photos to a whole new galaxy.
The smaller device would look a whole lot like the current Pixel, aka Pixel 2. The larger device would have a near-full-screen display with a notch cutout. Both devices look like they're sporting significantly-sized front-facing speakers. That'll be a welcome return – rolling with HTC's smarts in front-facing speaker technology is one of the most excellent features the Pixel smartphone lineup's always benefitted from in a big way.
The Pixel 2 and Pixel 2 XL aren't significantly different from one another – the same is true of the Pixel and the Pixel XL. But Google's been watching the iPhone and the Galaxy S series over the last few years. They've seen the success of releasing two devices, making the larger just a little bit more impressive.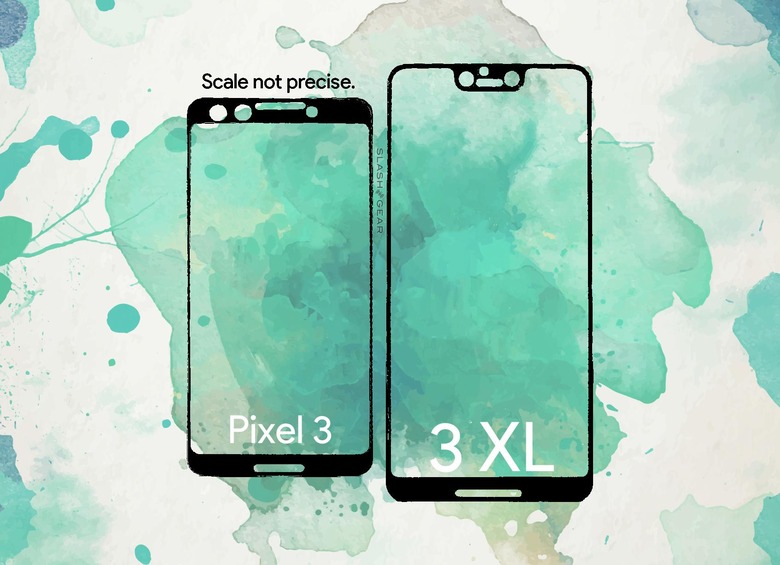 The outlines of these devices were first released in a Weibo post that's now removed, posted by an account that's since been deleted. This isn't an uncommon situation – though it's rare that it's not quickly re-posted and re-tagged by the other major leakers on the microblogging platform. By the time this article's up for a day, they'll be there.
I've isolated the important parts of the photograph and re-formed the images you see above and below. Modifications have been made to remove identifying information. UPDATE: SlashLeaks has the original photo up, if you'd like to see it. They source the still-up Weibo 我为什么要取一个这么长的名字 (设置备注).
I believe these screen protectors are very likely real and/or good indicators of the real Google Pixel 3 and Google Pixel 3 XL devices almost certainly coming later this year. We've seen mentions of the "2018 Pixel" devices from Google developers, so we know they're coming in some form or another. Next we need to figure out what this set of devices is going to look like and act like.
Based on the clues I've seen thus far, I believe these screen protectors show us what the Pixel 3 and Pixel 3 XL are about to look like. OR they're made by some very intuitive guessers. Either way – here come the leaks!