This morning the real-deal Pixel Stand (model G019C) was leaked in a single massive photo. This is likely the device Google will use to show off its new desktop-based Google Assistant finesse, and it's coming in white with an orange bottom. The bottom looks like it's sorta rubbery, and the plug (USB-C) connects through the back and under the bottom.
This wireless charging stand (aka Pixel Stand) has the address for Google's home base at the bottom. That's quite similar to what Google does with the SIM card tray in their Pixel smartphones. Almost as if it's a "if lost, return to" sort of deal.
WAIT A SEC: What's this Pixel Stand do?
We've had a peek at a few ways in which this Pixel Stand will be used this past week. In a series of leaked images of home screens for the stand, we see that Google's going direct for Amazon's throat. With a new Pixel device and the Pixel Stand, users will be able to skip the whole Amazon Echo business and stick with Google Assistant instead of Alexa.
This device and the Pixel 3 effectively negate the need for a Google Smart Screen, BUT, it also appeared in leaks this past week that there's a new Google Home Hub coming to Google's October 9th event. At that event, the screen, the phones, and the Pixel Stand will likely make their debut.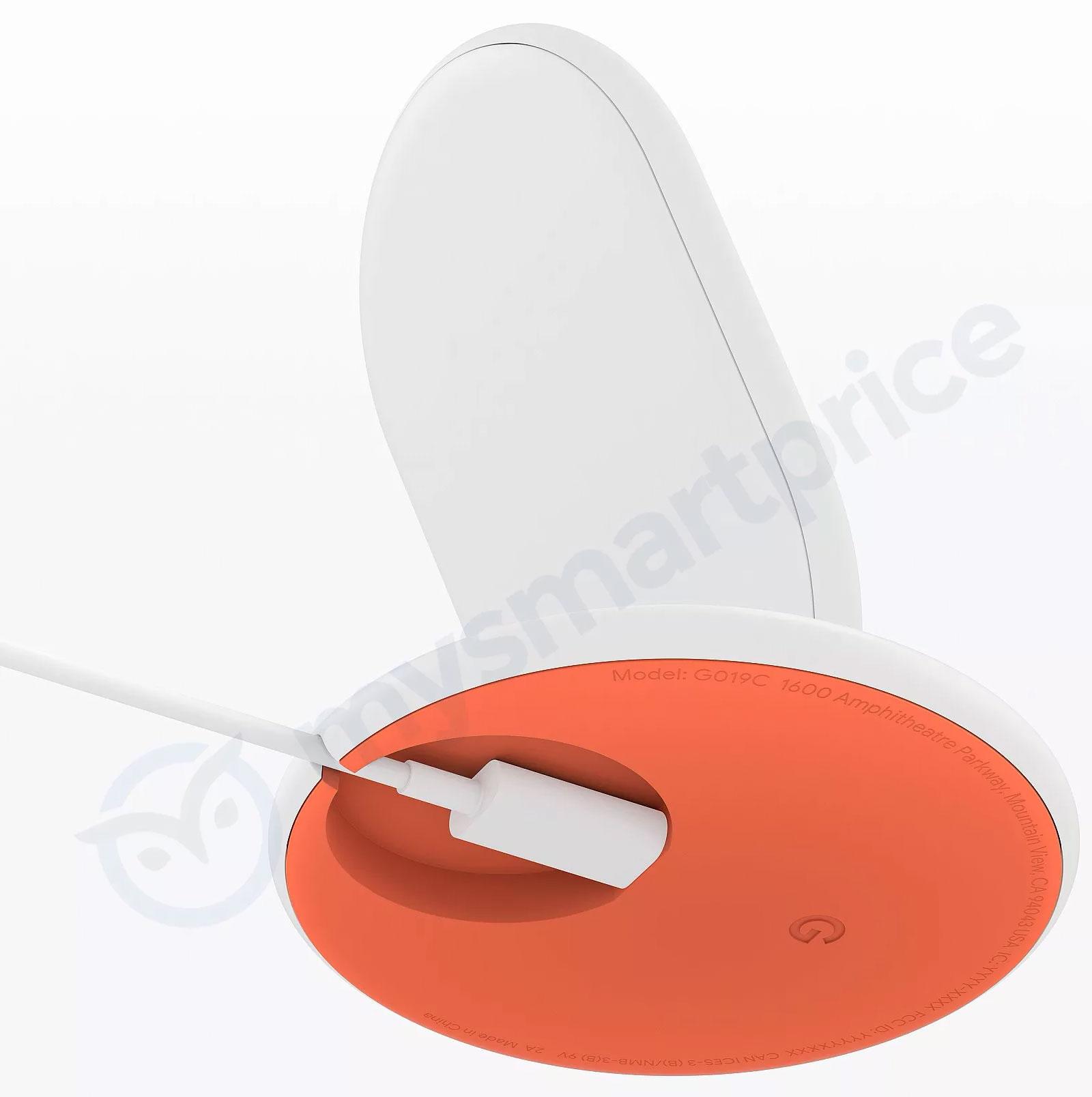 This device was leaked by MySmartPrice, a blog / smartphone sales store. They also worked with OnLeaks to leak some of the earliest looks at the Pixel 3 and Pixel 3 XL. These devices will likely launch all at the same time at some point within the month of October. Don't expect Amazon to flinch – but maybe they should?