Pixel Stand leaked, turning Pixel 3 into Amazon Echo's worst nightmare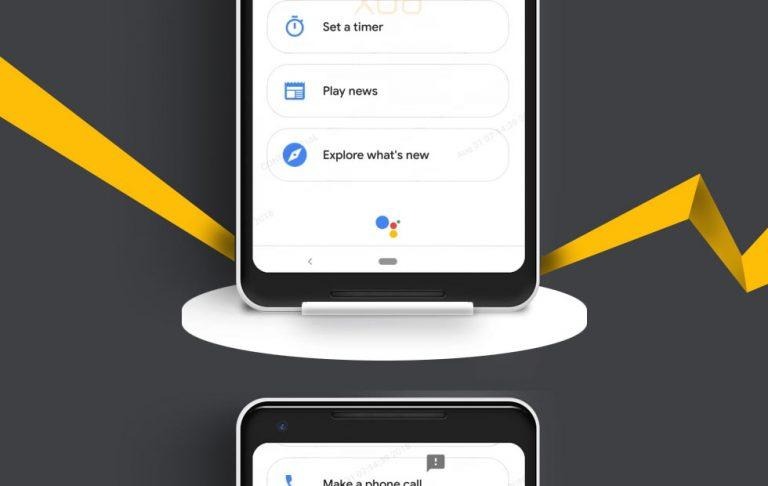 The Google Pixel 3 and 3 XL have an accessory coming out on release day – or so we're lead to believe by several leaks. This accessory goes by the name Pixel Stand, and it works together with a new Google Assistant interface. This new UI and new stand will likely be revealed on October 9th, 2018, alongside the Google Pixel 3 and Google Pixel 3 XL.
The UI makes clear the intent for this new stand. The new Google Pixel smartphones – and likely other smartphones in the future – will stand upright, at attention. These phones will reveal a Google Assistant UI – effectively making them a smart home accessory akin to the Google Home Hub.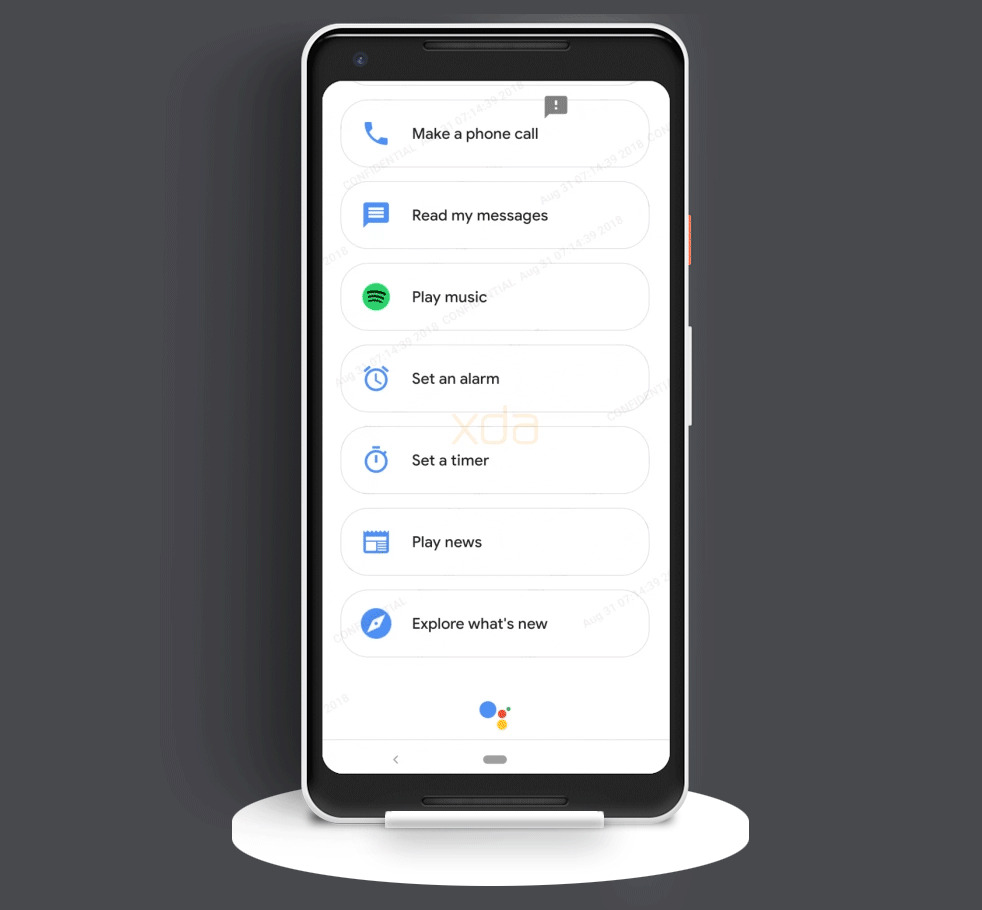 ABOVE: Mockup by SlashGear using Pixel 2 XL, screenshots from Google app APK, smart home UI (thanks too to XDA), dock shape derived from gif below.
This new UI was first put into play in code earlier this year, but it's not yet been revealed in any "live" app code. The Google Home Hub will likely be revealed early in the presentation on October 9th, followed by the Google Pixel 3 and the Pixel Stand. That, and a suggestion that you can have Google Assistant however you want – on this display, on your phone, whatever, however.
With the Google Pixel Stand comes the first in a line of devices – more than likely – that make use of this new Google Assistant UI. Android smartphones will become the smart home hub Amazon was trying to sell consumers yesterday at their massive Alexa event. Instead of paying $150 for a new speaker thing, wouldn't it be better to just pay a fraction of that price to turn your phone into the same product?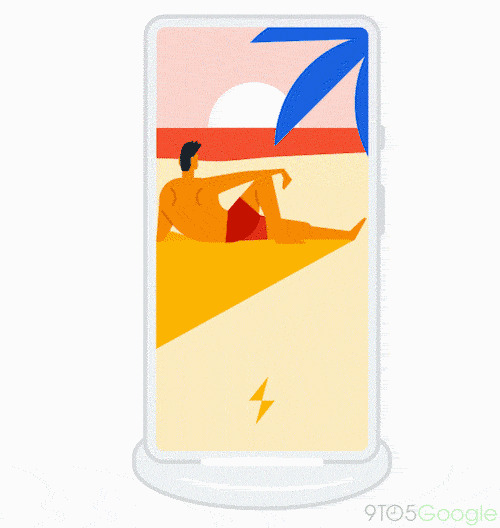 This functionality is enabled by wireless charging in the official Google app – or it will be soon. It goes by the codename "dreamliner," and it'll likely require its own app to function – for ease in modifying prefrerences, of course. From 9to5Google, the animated gif above was located in the newest version of the Google app APK. Imagine all the different things this UI is going to do.
We'll be at the Google event on October 9th, 2018. There, we'll be sending you all the news and hands-on views of the gadgets and software Google's got up its sleeve. Stick to SlashGear for all the goodies!