Pixel 2 XL leak spills nearly all release info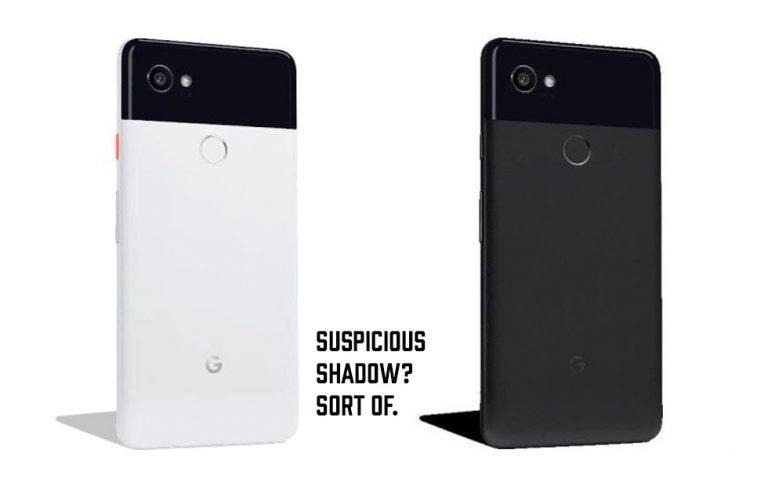 This morning a set of images of the Google Pixel 2 were leaked, and many details were spilled therein. These devices were leaked in both black and white, one with all-black, the other with black, white, and a lovely little red. These devices are manufactured by LG and will be called Pixel 2 XL.
These images leaked VIA an anonymous source to Droid Life this morning with all of the following details. These devices were amongst the many leaks of the Pixel 2 over the last few months, appearing here in colors called "Just Black" and "Black & White." Both devices will come in 64GB or 128GB internal storage size models.
SEE THIS TOO: Google Pixel 2 will be 'just Android' – and that's GOOD!
The most expensive version of this smartphone is the 128GB Google Pixel 2 XL. That version – in either Just Black or Black & White (or some other color, if Google reveals a third) will cost a cool $949. That should come as a little bit of a surprise given the Pixel's cost range last year. But only a LITTLE bit of a surprise.
The first-generation Google Pixel XL costs $869 through the Google Store right this minute. That includes the 128GB of internal storage as well as a choice between Very Silver and Quite Black colors. There was a fancy BLUE color before, too, but it seems to have disappeared from the Google Store online entirely.
The other price given the Droid Life was the 64GB edition of the Pixel 2 XL. That version of the device is said to cost $849 – so just a TINY bit cheaper than the 128GB edition released last year. How about them apples?
Stick around as we cover the Google event on October 4th, straight from Google. This event will likely reveal the full details on the Google Pixel 2, the Google Pixel 2 XL, and the Google Home Mini. We'll see!