Photowall for Chromecast makes TVs shared scrapbooks [Updated]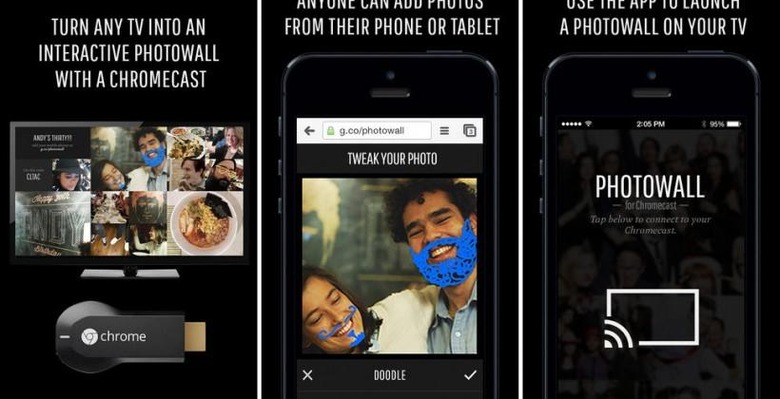 Google has turned Chromecast-equipped TVs into collaborative media walls, releasing a new app for iOS called Photowall. Billed as a "Chrome Experiment" the app – which as of writing has no Android counterpart – allows multiple iPhone and iPad users to share photos with one TV, and then create a YouTube video of the whole thing for later sharing.
Along the way, the photos can be edited and tweaked, as well as annotated, before they're displayed.
So far the Photowall app is iOS-only, though there's also a browser-based version – yet to launch fully – at g.co/photowall. That will presumably allow those with running different platforms on other devices – or, indeed, wanting to share from their desktop or notebook – will be able to join in as well.
When exactly Google intends to officially launch Photowall remains to be seen. The streaming media dongle spread to eleven new countries, including the UK, earlier this month, having previously been US-only, and has been gathering new services like Plex along the way.
Google also released an SDK for Chromecast last month, allowing more developers to wade in.
Update: The Chrome extension has gone live, while Android users are being directed to use the g.co link on Chrome on their phone; there's no need for a standalone app.
VIA 9to5Mac