Philips Hue Dimmer Switch and brighter bulb incoming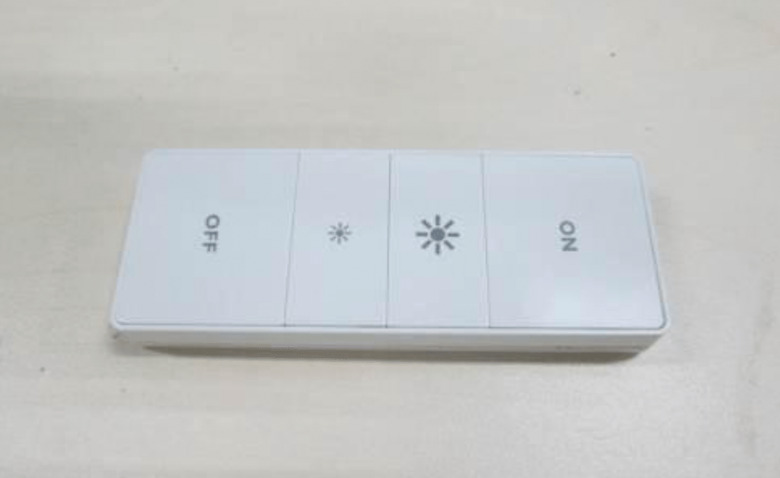 Philips has a new remote control for its hue wireless lights in the pipeline, along with a brighter version of its color-changing bulb. The new products, revealed during regulatory testing at the FCC, include an update on the original hue bulb with an 800 lumen version. However, it's the new Hue Dimmer Switch which is arguably more interesting, given how it potentially addresses a common complaint among those with the remote-controlled bulbs installed in their homes.
The Dimmer Switch is a compact, four button remote dedicated to adjusting Hue lights. As well as being intended for portable use, it will come with a mount that sticks to a wall for use like a more traditional switch.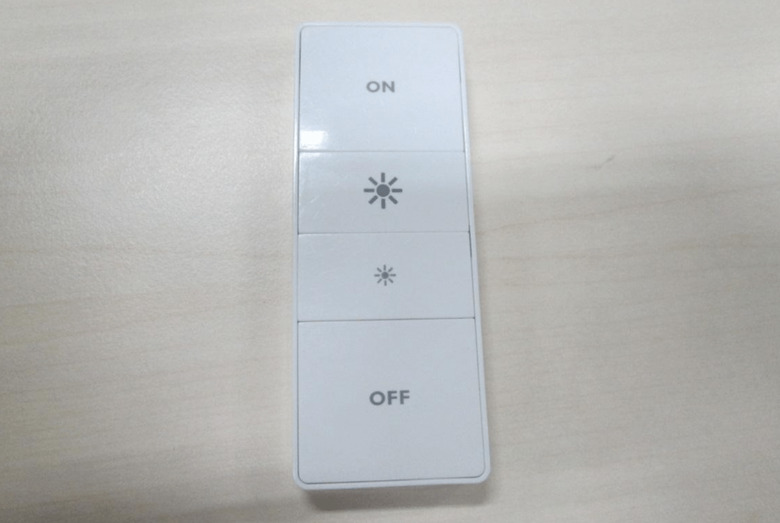 According to the FCC documentation, the remote tips the scales at 67g and measures in at 35 x 92 x 11 mm. On the wall meanwhile, it'll be 70 x 115 x 14 mm.
Either way, ZigBee range is 12 meters (39 feet). Interestingly, according to the sparse user guide, it appears that the Hue ZigBee hub will be optional: there'll be a way to pair the Dimmer Switch with up to ten bulbs directly.

The appeal is down to one of the more frustrating aspects of Hue bulbs – or, indeed, just about any remote control bulb – in that the existing wall switches must be left turned on in order for the smartphone and tablet apps to operate successfully.
That can be a pain when you just want to light up the room, or indeed when you share a home with less tech-savvy people who rely on more regular controls.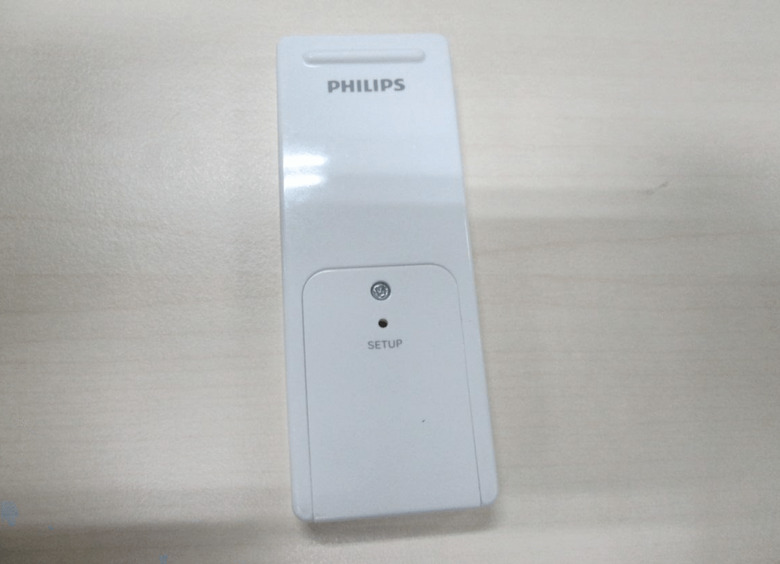 It's not Philips' first flirtation with remote controls for Hue. Last year, the company released Hue Tap, supporting switching between four different presets of Hue lighting schemes.
Helping distinguish Hue Tap – though also contributing to its not-inconsiderable $60 price tag – was the fact that it requires no battery or power source. Instead, the very movement of pressing the switch is sufficient to briefly power the ZigBee transmitter inside.
In contrast the Hue Dimmer Switch uses a more traditional button cell battery, which isn't quite as interesting (or as environmentally friendly) but should help keep the pricing down. That's going to be essential if Philips is to persuade Hue users to cough up for a Dimmer Switch for every room.
As for the new bulb, the Hue White and Color is seemingly an 800 lumen update of the original screw-fit bulb first released all the way back in 2012. That comes in at 600 lumens, and was beginning to look a little dim compared to other smart bulbs more recently brought to market.

Exactly when the new bulb and remote might reach store shelves is unclear, though it's notable that Apple's HomeKit platform – which counts Hue among its original partners – has finally launched, and is expected to be further detailed at WWDC 2015 next week.
We've asked Philips for comment and will update when we hear more.
VIA Dave Zatz
SOURCE Hue Dimmer Switch; Hue White and Color