Philips Hue 2019 range adds Edison bulbs, Hue Smart Button, Smart Plug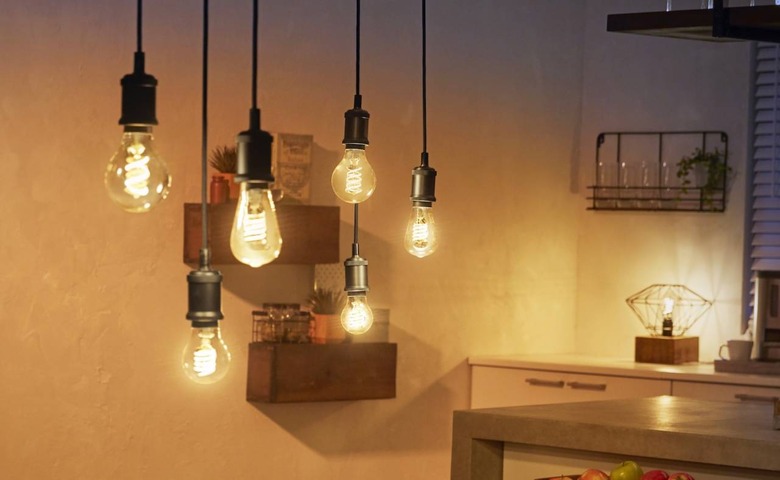 The smart lighting space is getting crowded, with numerous options to give your lamps an IoT upgrade, but segment behemoth Philips Hue has a new set of bulbs and accessories. As well as expanding Bluetooth support for even easier installation, there are now decorative Edison bulbs, a handy Hue button, and a Hue smart plug all arriving in time for the holidays.
Bluetooth all the things
Hue flirted with Bluetooth earlier this year, launching a small handful of bulbs with both support for its Hue Bridge and direct Bluetooth control with a phone or tablet. The idea was straightforward: some potential users found the thought of a bridge off-putting, so the Bluetooth bulbs could get them into the Hue ecosystem while still offering an upgrade path for more complex installations later on.
Now, Hue is fully committing to Bluetooth. All of the company's products are going to be upgraded to support Bluetooth alongside Zigbee for the Hue Bridge.
Philips Hue Filament Collection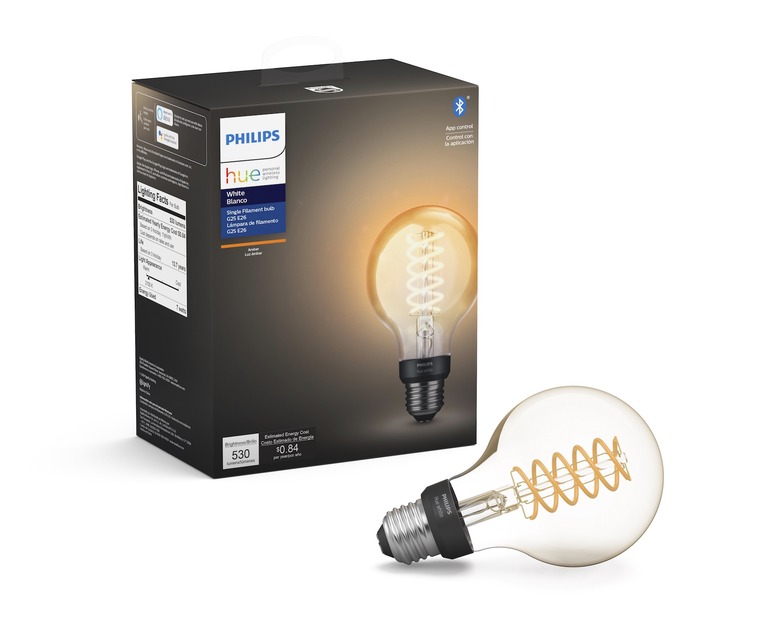 Edison-style bulbs remain the darlings of the home decor scene, but so far they've pretty much been excused from the smart lighting revolution. Hue is changing that with the new Hue Filament Collection, a set of three different bulbs that each ape the traditional decorative filament design.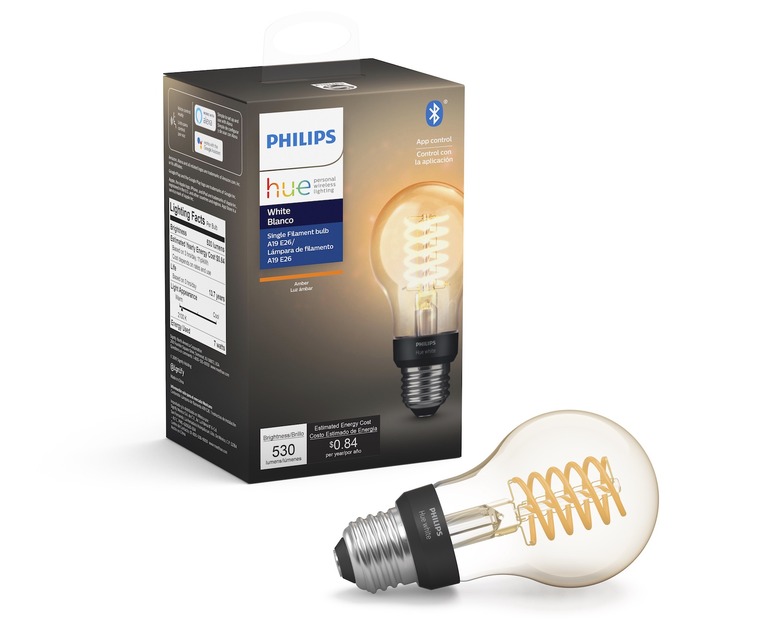 There's an A19 bulb, an ST19 tube shape, and finally – and most distinctive – a G25 globe. Each has a transparent enclosure around a carefully wound glowing wire. That creates a warm, 2100K light, with 530 lumens brightness. Philips says it has been working on them for some time, with one of the main challenges being squeezing all of the electronics and radios into the amber-finish lower plug section.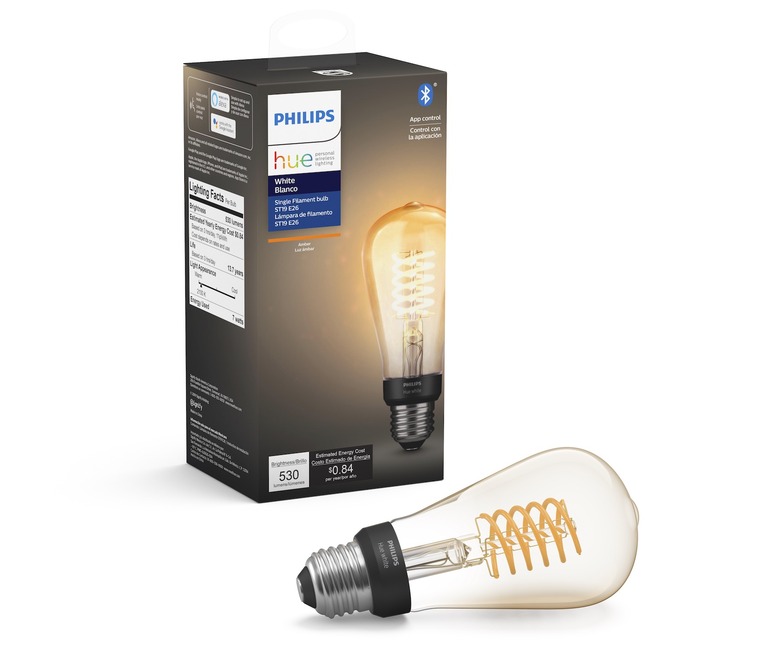 While you can't control the type of white warmth, unlike most Edison-style bulbs you can adjust the brightness. The idea is that, while such bulbs are typically left exposed for decorative purposes, with these Hue versions you'll also be able to crank up the brightness and use them as functional lighting too. They'll ship in October 2019, priced at $24.99 for the A19, $27.99 for the ST19, and finally $32.99 for the G25.
Philips Hue Smart Button
Controlling your lights with an app offers plenty of flexibility, but there are certainly times when just having a familiar light switch is preferable. Hue has had a number of first-party and third-party buttons and switches, and now there's a new and even simpler model. The Hue Smart Button manages to squeeze a surprising amount of control into a single button.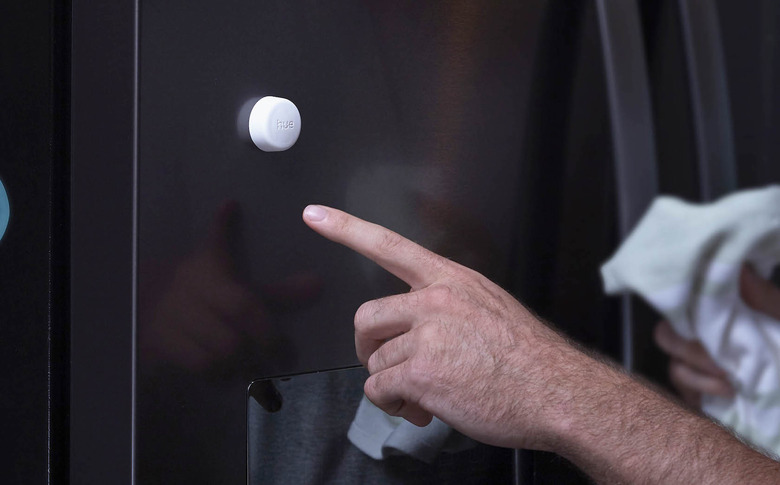 Press it once and it turns the lights on or off. Press and hold, and it dims or brightens them. It'll work via Zigbee for direct light control but, if you have a Hue bridge, you can use it to switch one or more lights to a preset shade and color scheme. Philips also allows you to program different light scenes for different times of day: press the button in the morning, say, and your lights will come on at full brightness; press it in the evening, however, and they could automatically set to a dimmer, moodier scene.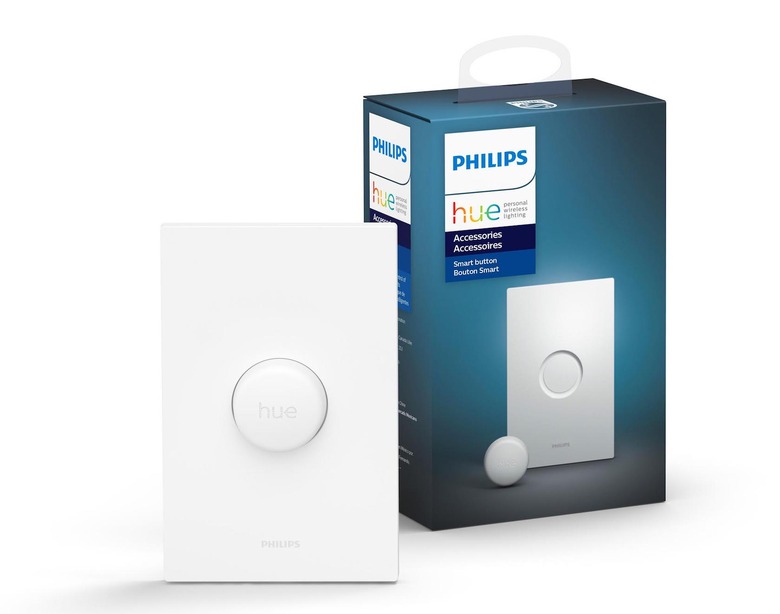 It's magnetic, so it can cling to either the included two wall plates – one small, one regular single-gang switch sized – or to anything metal, like a refrigerator door. A button battery should keep it running for up to a year, Philips says. It's priced at $19.99 and will go on sale in October.
Philips Hue Go 2019
Philips' original Hue Go was a semi-spherical decorative lamp that could be switched between different light patterns: a warm white glow for use as a nightlight, perhaps, or a flickering red light to mimic a campfire. Now, it's getting an update for 2019. As well as Bluetooth support there's also much more battery life: 10+ hours.
While at first glance it may look the same as before, the Hue Go does have one big design improvement. In the old model, the power cord plugged in centrally by the molded stand; that was pleasingly symmetrical, but it did make balancing the lamp tricky because of the cable. For this 2019 update, the power port has been shifted to the side slightly to correct that.
The Philips Hue Go will go on sale in November; it'll be priced at $79.99.
Philips Hue Smart Plug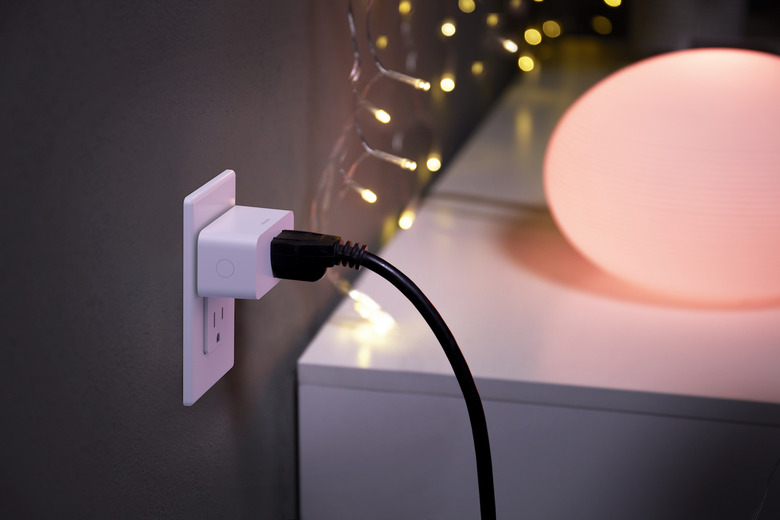 Smart plugs – which let you plug in an appliance like a lamp and have that be controlled through an app or via a smart speaker – aren't new. Philips, though, says that hasn't stopped its users requesting one which can be used to control lamps from within the Hue app. That way, you can include regular lamps within greater Hue scenes.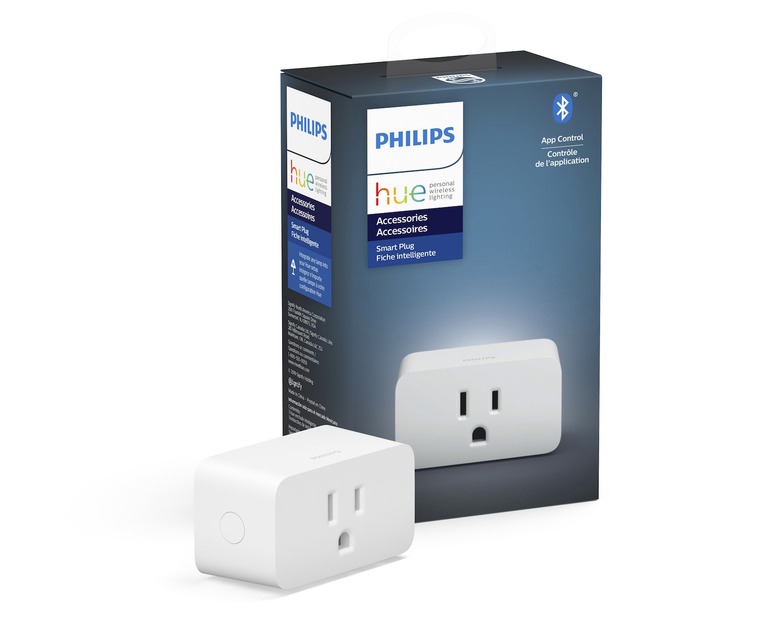 The Hue Smart Plug is also one of a relative rare breed that supports Apple HomeKit. If you've got a smart speaker you'll be able to control it using Alexa, the Google Assistant, or Siri, while there's also a button on the side for manual control. It'll go on sale in October for $39.99.
Philips Hue GU10 Spotlights
Hue has had GU10 bulbs for some time now, typically used for kitchen or bathroom spotlights, but for 2019 the Hue White and Color Ambiance and Hue White Ambience bulbs are getting an upgrade. They're brighter than before, with the color version having stronger colors too.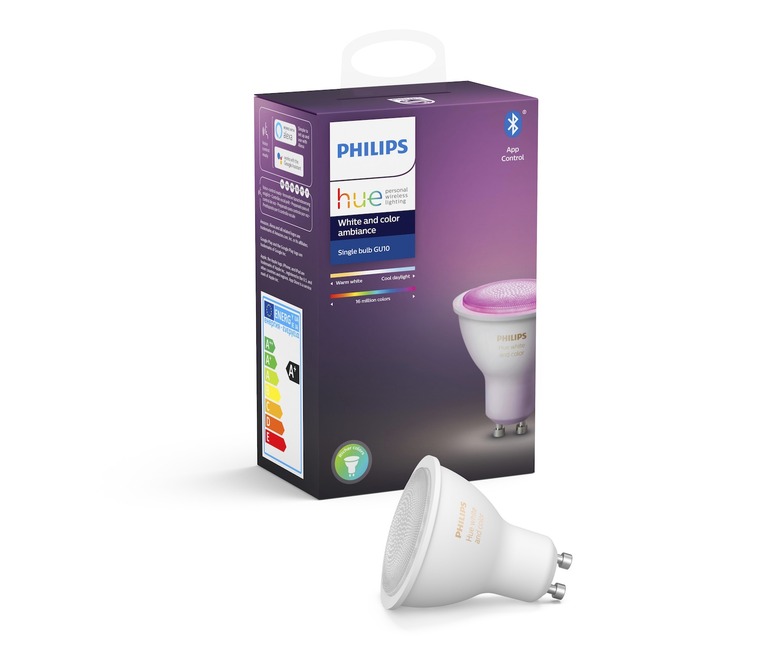 The design has been slimmed down, so that while the old Hue GU10 bulbs tended to protrude a half-inch or so from the sockets, these new versions should fit flush. They'll go on sale in September, priced at $54.99 for a single color bulb or $49.99 for a twin-pack of the white bulb.
Philips Hue E12 Candle Bulbs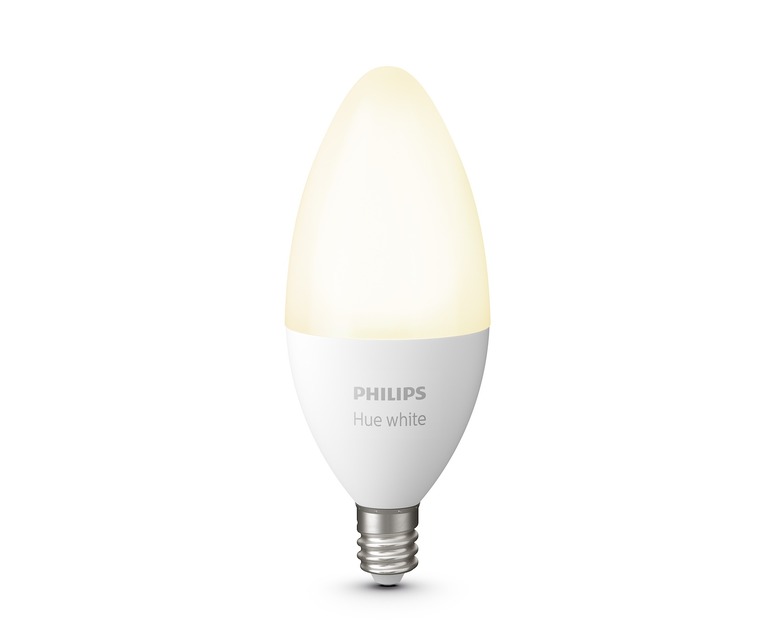 Last to get an upgrade this time around are the Hue E12 Candle Bulbs. As before they're shaped for more decorative lights, and support adjustable brightness. For 2019 they get Bluetooth support. They'll go on sale in September, priced at $32.99 for two.