Philips Hue Bluetooth bulbs bypass the hub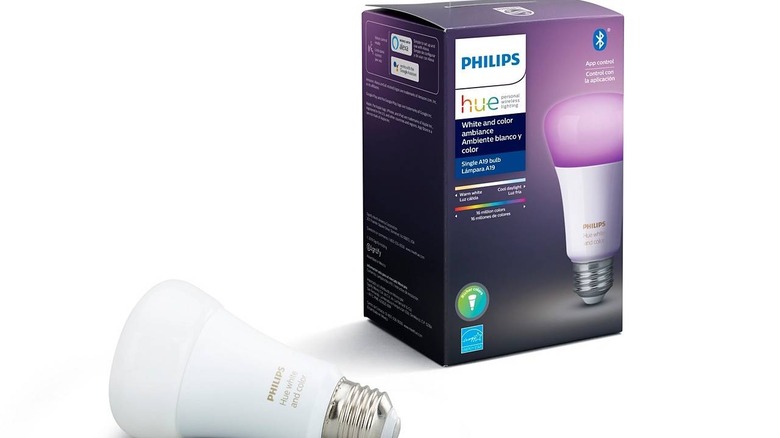 Philips Hue bulbs are getting a Bluetooth upgrade, opening the door to easier installation without requiring a hub. One of the earliest smart bulbs on the market, Hue's new bulbs have so far used Zigbee for mesh networking, a system which has both strengths and drawbacks.
The advantage of a Zigbee mesh is range, each bulb interconnecting so that even distant parts of your house – beyond the range of the core hub – can be linked. The downside, though, is having to buy and install a hub, which connects to your router.
Now, Hue is getting another option. The new Philips Hue Bluetooth bulbs will work with the Hue hub if you have one, but they can also connect directly to a smartphone or an Amazon Echo device. After screwing the bulb in, the Hue app will walk through pairing it with a phone. Alternatively, you can ask Alexa to "discover my devices" and, if you've got an Echo Dot 3rd Gen, an Echo Plus, or an Echo Show 2nd Gen, they'll be able to link to the bulbs directly.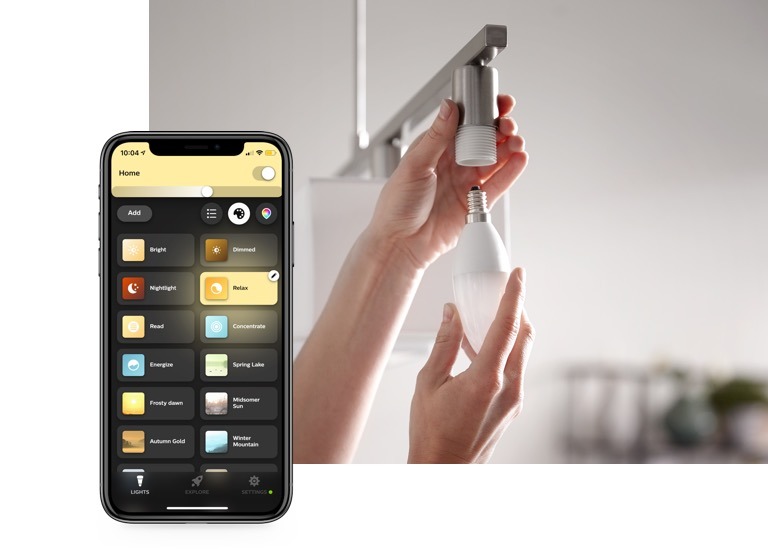 Eventually, you'll be able to do the same with Google Home and Google Nest devices, but for now you'll need a Hue hub to use the Google Assistant to control the Bluetooth bulbs. More Echo devices will also support the bulbs this fall.
There'll be both white-only and color versions of the bulbs. The most basic will support white light and dimming, while a White Ambiance version will add the ability to tweak the temperature of the light. Finally, a White and Color Ambiance bulb will support both white shades and millions of colors.
The downside to opting for Bluetooth is functionality, which is limited in comparison to the traditional bulbs. With the Hue Bluetooth app you'll be able to turn the lights on and off, adjust brightness, and – bulb depending – color and white temperature. Pre-set scenes will also be supported. Multiple users can control the same lights.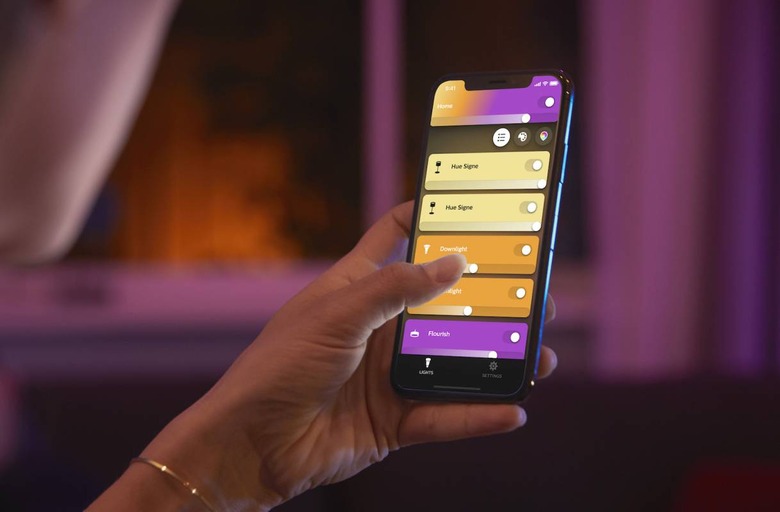 If you want any of Hue's more advanced features, though, you'll need to install the hub. That will bridge both the Hue Bluetooth and the traditional Hue bulbs, too.
Initially, the Philips Hue Bluetooth bulbs will be offered in both the A19 traditional shape, and as BR30 downlights. A simple White bulb will be $14.99, while a White Ambience bulb will be $29.99. Finally, the White and Color Ambiance bulbs will be $49.99. They go on sale in the US today, and will arrive in Canada on July 2.
In the fall of 2019, meanwhile, there'll be both A19 and GU10 bulbs for Europe, priced from 19.95 euro to 59.95 euro depending on model. More Bluetooth support will spread across the rest of the Hue range this year and in 2020.