Philips HMP2000 hands-on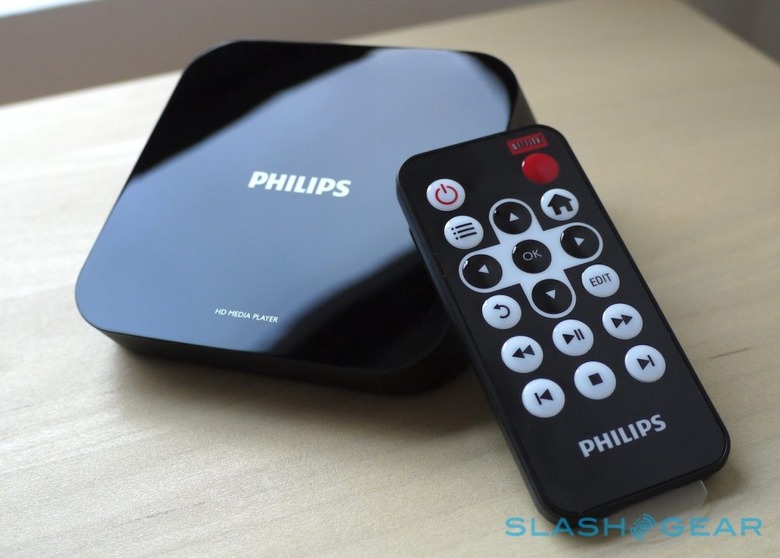 Philips only revealed its HMP2000 smart TV adapter this morning, and one of the compact Apple TV/Roku rivals is already sat under our TV. The palm-sized box really is as straightforward as Philips promised, predominantly because you don't have much in the way of choice: there are just three connections, for power, HDMI and an optional USB drive. More first impressions after the cut.
Style-wise, the HMP2000 is a simple black wedge with a high-gloss top – that instantly collected our fingerprints – and matte sides. A red/green status LED is hidden behind the front edge. Philips includes a small credit-card style remote with a dedicated Netflix shortcut key among others, along with a wall-wart power adapter, but there's no HDMI cable. That's a bit frustrating, given HDMI is the only way you can hook the HMP2000 up, so Philips can't play the "we didn't know which you'd want to use" card.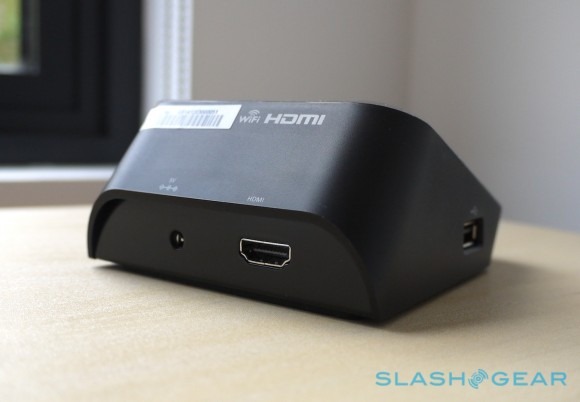 Power on, and you can start playing local media from the USB port instantly, even without setting up a WiFi connection. Try to select any of the internet-based services – Netflix, YouTube, etc – from the simple, surprisingly uncolorful UI however, and you'll be prompted to scan and join a network. There's no wired ethernet option.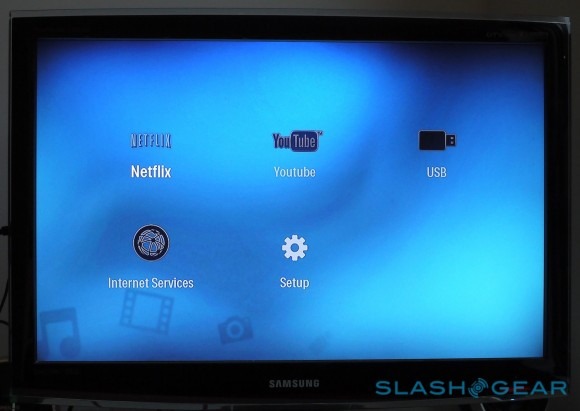 In short, we were up and running within minutes – the longest part was using the arrow keys to enter our WiFi password and Netflix credentials – and were watching streaming content shortly after. You'll obviously need a Netflix account for that service, but YouTube is free to access. For £49.99 it's a cheap alternative to Roku, though we'll have to see how Philips are with updates for future services. We'll have a full review soon.