Peel Fruit ZigBee iPhone remote system up for silent auction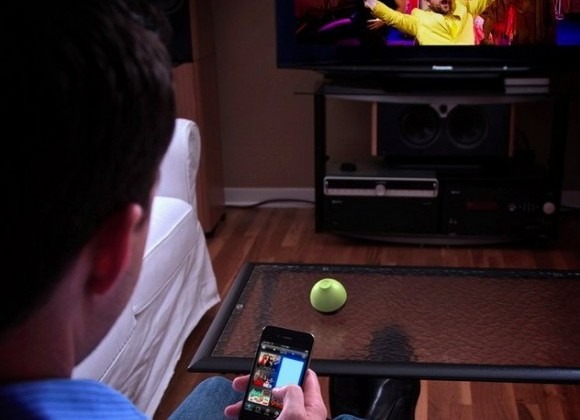 How much would you pay for an iPhone remote control? Peel is hoping the answer extends to at least a few hundred; the company is following the unusual approach of putting its first ZigBee-based universal remote systems up for silent auction, testing the water to see just what users reckon it's all worth.
The Peel system uses an IR dongle – called the Peel Fruit – which hooks up via a ZigBee connection to an ethernet dongle – called the Peel Cable – on your router, and controls your A/V equipment via a custom app on the iPhone. By using the network rather than some sort of plug-in wireless dongle that attaches to the smartphone itself, you can be in a different room and still control your kit.
It's certainly more complex than rival systems from Griffin and Gear4, but the question remains whether would-be users will pay a premium for Peel's setup. The company hints that comparable universal remotes range from $250 to $350, though the Griffin and Gear4 systems will be $80 and $100 respectively. The auction process ends January 31, with regular ordering apparently beginning sometime shortly after that.