Peel Fruit turns iPhone into show-suggesting universal remote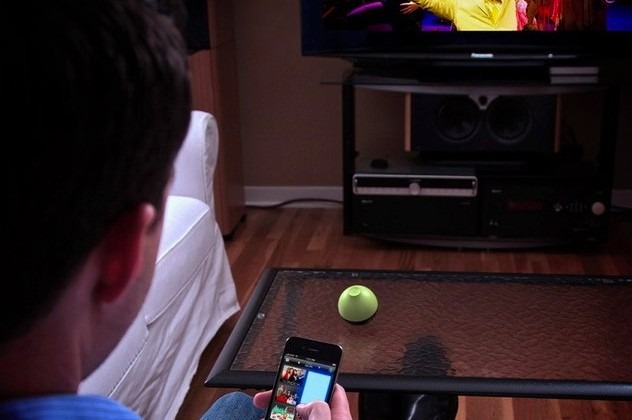 Another day, another iPhone remote control system that turns your Apple smartphone into a universal remote. Hot on the heels of RedEye's offering comes Peel, with a slightly different approach to the hardware/software hybrid setup. As well as the Peel software app, you get a bright yellow IR dongle called the Peel Fruit which hooks up via a ZigBee connection to an ethernet dongle – called the Peel Cable – on your router, and controls your A/V equipment.
The two components are designed by Yves Behar, who was responsible for the Jawbone Bluetooth headset. The Peel Fruit will apparently last for up to nine months on a single battery, which is impressive enough.
As for the software, rather than just giving you buttons and a programming grid, Peel reckons their app will learn what shows you enjoy watching and then suggest appropriate alternatives when you're desperately seeking entertainment. It's available to download free from iTunes [iTunes link] though is US-only, and you can use it for suggested shows even if you don't have a Peel Fruit.
[via Gizmodo]