Pebble Time Round hands-on: up close and circular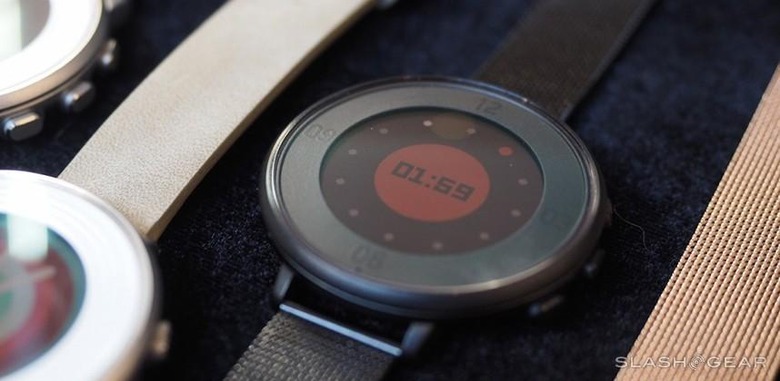 This week the Pebble Time Round has been revealed, and with it the promise of the "thinnest, lightest" smartwatch in the world. We had a chat with Pebble's founder Eric Migicovsky earlier this week about the watch – today we're taking another look at the device itself. In this hands-on look at the Pebble Time Round, we ask whether this a more elegant solution than previous Pebbles, or if it's just a round version of its predecessor.
Here the smartwatch changes for Pebble. While the Pebble Time brought color, the Time Round comes as close to a traditional watch – or a traditional "smart watch" as Pebble has ever gotten. You're still using hardware buttons to navigate, but the device looks altogether more intelligent.
ABOVE: Our hands-on video with the Pebble Time Round.
While we've not yet seen a teardown of this device, we know if its contents. A battery sits in the center of the machine, immediately behind the display. Around this battery is a ring of circuit board – a very different solution than the likes of Motorola, makers of the most popular round smartwatch yet released.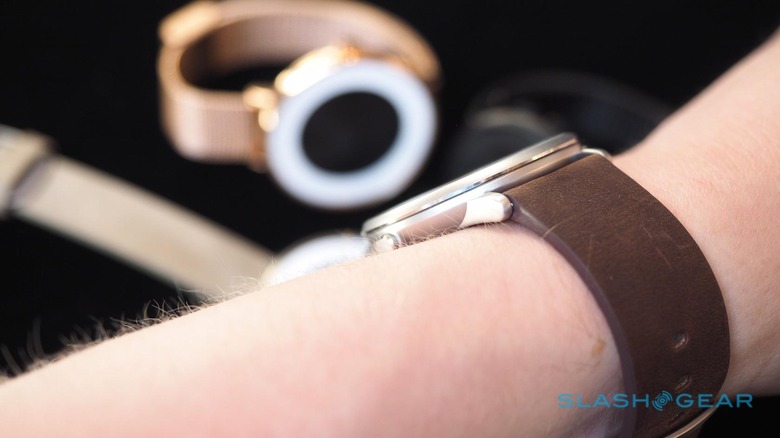 While Motorola opts for separate layers for battery and board inside, Pebble Time Steel does everything in its power to be as flat as possible. This device is very, very thin at 7.5mm, and weighs in at just 28 grams. Not that you'll be comparing one smartwatch to the next for weight, as they're all very light at this point.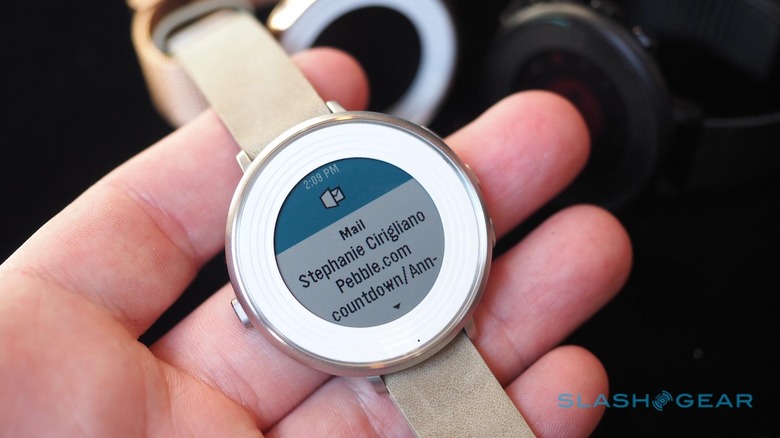 While the competition is opting for sharper displays and more brilliant colors, Pebble continues to use e-paper technology to keep power use down and, of course, to be extra kind to your eyes.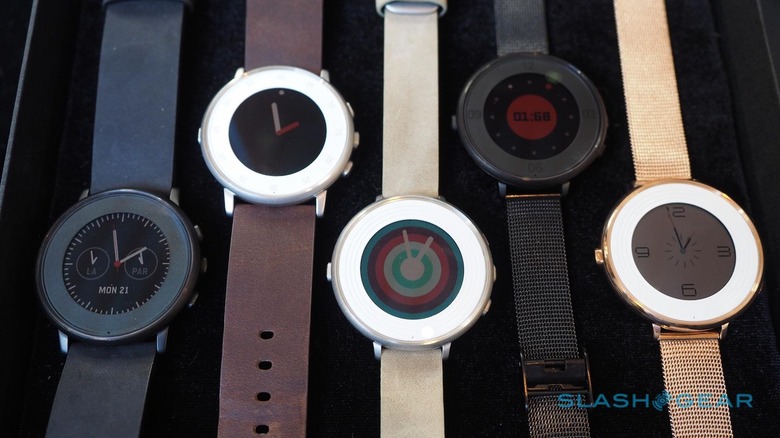 The display is the feature that'll likely make or break your decision to purchase this device. It's set just a bit further back from the display glass than other devices, and it's certainly not as awe-inspiring.
On the other hand, if you're the sort of person that'd rather your displays be as no-nonsense and simple as possible, Pebble has that angle on lock.
The Pebble Time Round is up for preorder now, sitting at a price of $249 (or £229 in the UK). Shipping times begin on November 8th, 2015.
[gallerybanner p=406013]
Stick around as we review the Pebble Time Round soon! We'll have more in our wearables hub before you know it!