Pebble smartwatch scores PayPal app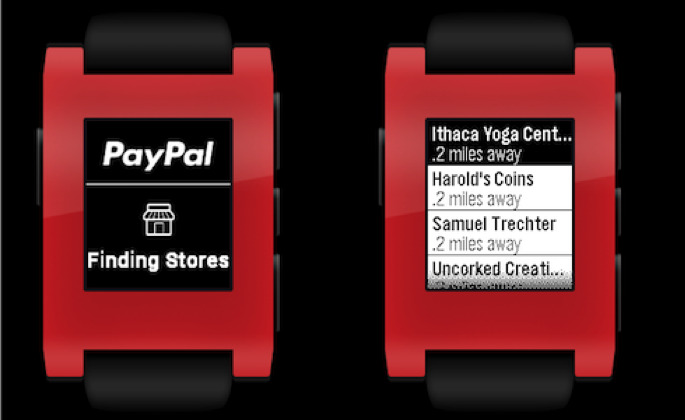 Mobile payments are all the rage, and not to be left behind is PayPal, which has announced the arrival of its app for Pebble smartwatches. The app is available now, and brings with it the ability to pay for goods and services at certain shops that accept it from the comfort of one's wrist. Both check-ins and payment codes are supported, and payment notifications are also dished to the wearable, meaning users will no longer have to pop out their smartphone to complete a transaction.
This is a milestone of sorts for PayPal, which says it now has a presence across all currently available wearable platforms — you can get it for your Android Wear device, Samsung's Gear 2, Gear Fit, and more. This is in addition to its Android, iOS, and Windows Phone apps.
This comes a time when companies are urging consumers to embrace mobile payments. There's Apple Pay, of course, which has proven popular among users — since its arrival, half of all tap-to-pay purchases at McDonald's, for example, took place with the service.
Butting heads with Apple Pay is the competing service CurrentC, which some big-name stores like Walmart and Rite Aid have sided with. That platform quickly became messy, however, when CurrentC lost some customer data to unknown hackers.
SOURCE: PayPal Community