Parrot AR.Drone 2.0 and Zik hit Windows 8 and Windows Phone soon

This week the folks at Parrot have announced that they're working with Microsoft closely to release not only apps and connections between Windows Phone and their Parrot.AR Drone 2.0 and Zik, but Windows 8 as well. This means that you'll be able to work closely with the Zik headphones and pilot this beastly drone from your Windows 8 desktop or tablet as well as Windows Phone 8 devices in the very near future.
The Parrot Audio Suite app will be appearing with Windows Phone 8 compatibility starting on the 20th of November – that's today! This app will be able to be downloaded for free from the Windows Phone store starting immediately if not soon, while the Windows 8 version of the app is currently in planning for December of 2013.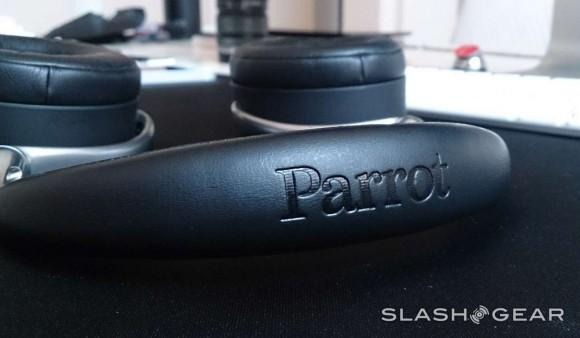 With Parrot Audio Suite, users will be able to work with the Parrot Zik headphones specifically. This will work with the unique "Tuned by Lou Reed" setting as well as a collection of high-end adjustments from the device. The NFC compatibility of the Zik headphones set works with the Nokia Lumia 920 and 1020 right this minute as well. Have a peek at our full Parrot Zik review for a closer look at these touch-friendly headphones.
The Parrot AR.FreeFlight app will be appearing with Windows 8 first, coming in early December of 2013. This app will allow users to roll with any Windows device able to wirelessly connect to the Parrot.AR Drone 2.0 with Wi-fi to pilot the beast – this includes mobile tablets and desktop machines alike. The app then is essentially the same as it is on Android and iOS devices today.
You can see the Parrot AR.Drone 2.0 in flight connected with Android right now in our NVIDIA SHIELD AR.Drone 2.0 demo from earlier this year – fun stuff!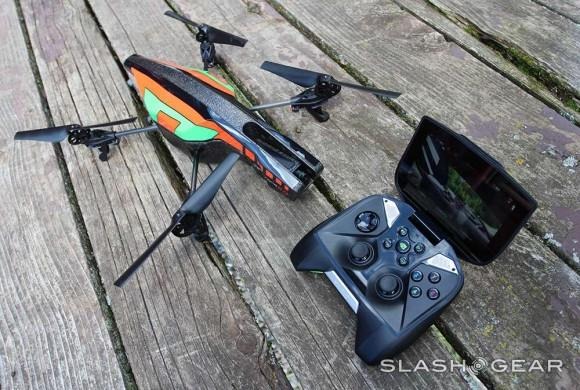 Meanwhile the Windows Phone 8 app for the Parrot AR.Drone 2.0 will be appearing closer to the beginning of 2014. Parrot suggests that this app will be working with Nokia and HTC devices running Windows Phone 8 specifically – Samsung, ZTE, and other brands appear to be out of luck for the time being.