Pandora games console production models spied; Volcano interrupts shipping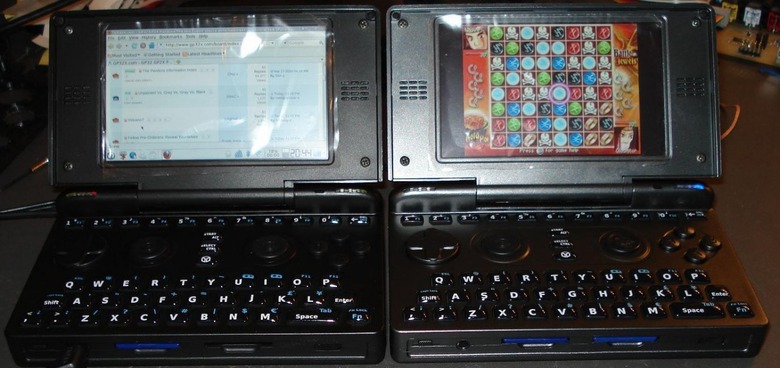 The open-source Pandora games handheld project continues, with the latest milestone on the way to actual, shipping products being two "mass production" units with painted cases.  Posted by project member Craigix, while the first photo (there's another after the cut) might not make it completely clear, the Pandora on the left has been finished in black and the model on the right is in grey.
The first batch of mass production units began back in February, and the initial run has all been sold out.  The Pandora hardware is capable of running Quake at 60fps and will be compatible with USB 3G modems for mobile network gaming.  It has a WVGA display and boasts over 10hrs of battery life, all in something a little larger than a Nintendo DS.
Unfortunately, the delivery schedule for the first 1,000 Pandora handhelds has been impacted by the recent flight meltdown, caused by the Iceland volcano.  There's no known timescale for their arrival.
[via Twitter]