Pandora open-source games console gets design refresh, 3G compatibility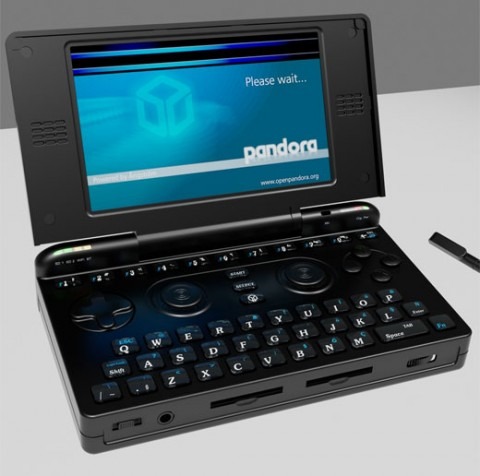 The Pandora open-source gaming project have released new renders showing their updated casing designs, including a different keyboard – with non-final fonts, thankfully - and some tweaked key locations.  Perhaps more excitingly, a member of the software team has got the OS working with a 3G USB modem, meaning the Pandora can be taken outside of WiFi range but still get online.
The power and volume controls are two of the more noticeable physical changes, with them now spread out at either end of the handheld.  That's probably a good idea, as accidentally powering off your Pandora while in the midst of gaming is never going to leave you happy.  Meanwhile on the back there's the Mini USB, EXT Port (where TV Out, etc. will be connected), USB 2.0 and DC in.
Last we saw of the Pandora project, the first pre-production units were being released.  Although the hardware and software aren't final, they do work; there's no official launch date as yet, but things are looking like they'll work themselves out for availability in the first half of 2009.
[via technabob]