Panasonic VR glasses are a steampunk dream for 5G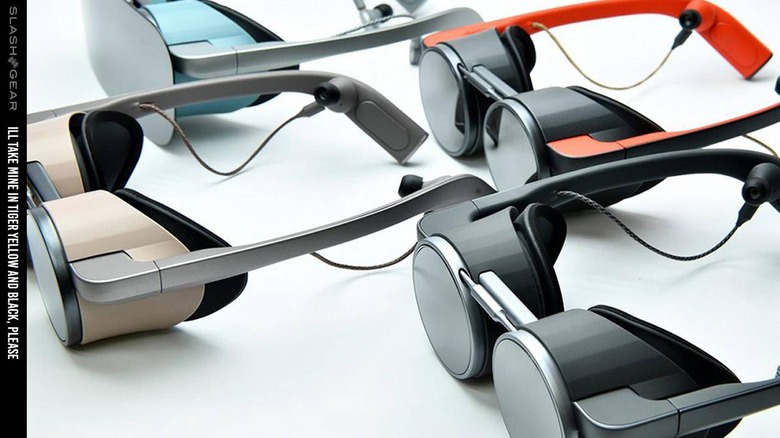 Panasonic HDR-capable UHD VR glasses shown this week at CES 2020 showed the world that such devices needn't look like a boxy nightmare. Where the first several generations of VR headset from companies like Oculus and HTC brought about a new sort of design language with the hunk-on-face look, the Panasonic design looks like they dropped in from an alternate dimension to bring us some VR glasses that'd be right at home in The Matrix.
The dawn of the 5G generation – it is to that which Panasonic looks to capture with this design. They're anticipating "the forthcoming full-fledged commercial services of the fifth generation (5G) mobile communications system" and with that, the VR services that'll be made far more versatile. Panasonic expects that VR will take off into a new universe with 5G. Sounds kind of like something Qualcomm mentioned in late 2019.
This Panasonic headset was developed with efforts from:
• Panasonic
• Technics (hi-fi audio products owned by Panasonic)
• Kopin Corporation
• 3M Company
At the heart of this headset is an optical module developed by Kopin, 3M, and Panasonic. This optical module "allows the display of natural and distortion-free images in super single focus." As a result of this module, designs like what you see above are made possible. That is "A compact and lightweight design achieved an eyeglass-like shape."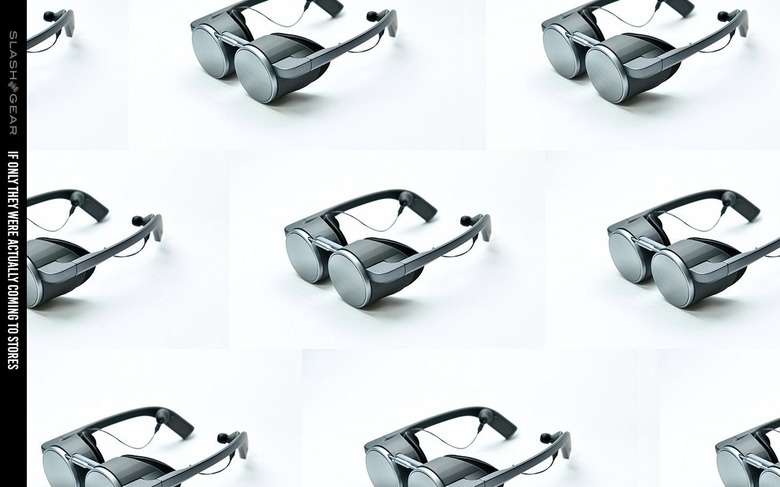 This headset's three "main features" are:
• Its micro OLED panel co-developed by Kopin and Panasonic
• Technics original dynamic driver for sound
• Optical module developed by Kopin, 3M, Panasonic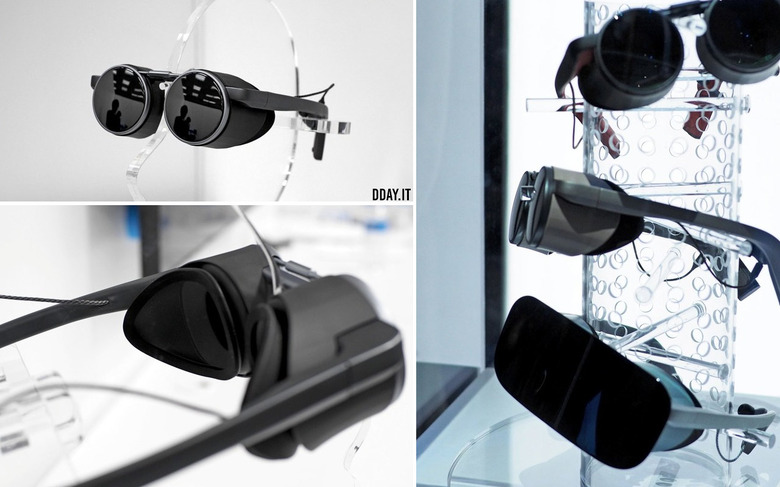 These glasses are not necessarily a product that'll be sold directly to consumers. Instead, they seem to be more of a reference platform – a jumping off point – that other companies can use to create their own full-fledged store-ready headsets. NOTE: Photos above via DDAY.IT.
UPDATE: Indeed these ARE a "reference product" as Panasonic has confirmed. It looks like we'll need to wait for another intrepid company to come forth and make such a headset an actual market-ready piece of gadget goodness.
UPDATE 2: These are quite likely the newest iteration of what was first shown to the public back in 2015. You can see early versions of the headset in the photos above. They were just a BIT bigger back then.