Qualcomm Snapdragon XR2 Platform puts 5G in mixed-reality glasses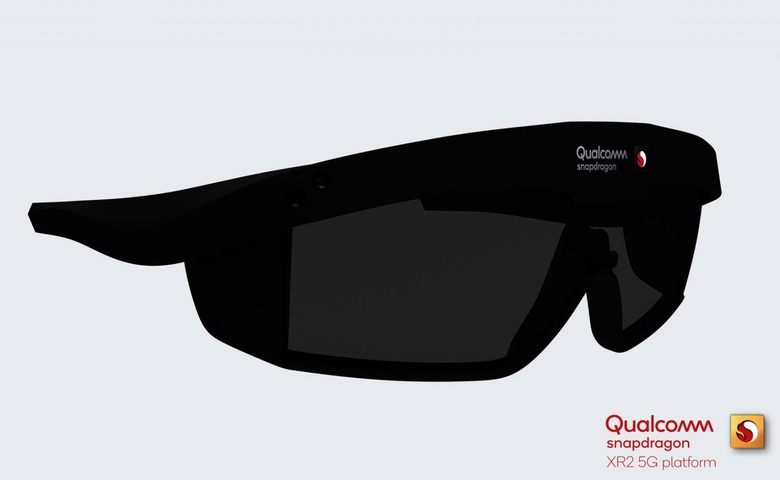 Qualcomm has revealed its first mixed reality platform with 5G, the Snapdragon XR2 Platform, aiming to bring ubiquitous connectivity to augmented reality and virtual reality headsets and smart glasses. Debuting in reference design form today, Qualcomm's headset still isn't going to be mistaken for a sleek set of sunglasses, but the features might well make it worth it.
Qualcomm is so eager to talk about XR, it brought SlashGear along with hundreds of other global media out to the Snapdragon Summit.
The Snapdragon XR2 5G Platform joins, rather than replaces, Qualcomm's existing mixed reality line-up. The existing XR1 will stick around for the mainstream market, with the XR2 slotting in as the premium XR option. According to the chip-maker there are already "multiple OEMs" that plan to use the new platform, currently "in various stages of prototype and evaluation."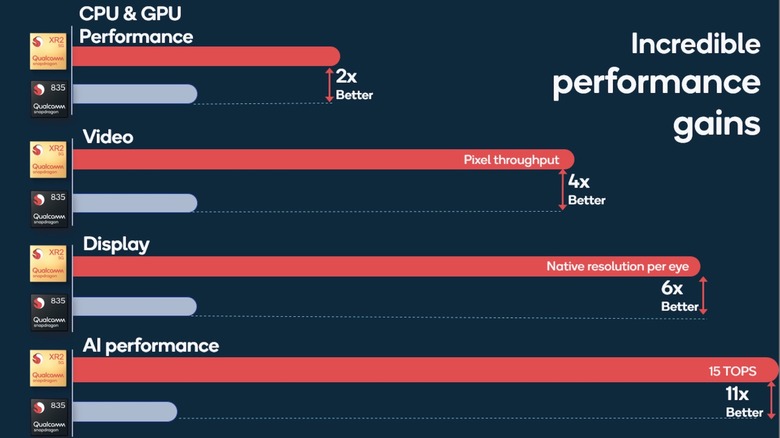 Compared to the Snapdragon 835, there's double the CPU and GPU performance, four times the pixel throughput in video, and 11x the AI performance with a whopping 15 TOPS. Perhaps most important for a mixed reality wearable, there's a sixfold improvement in native resolution per eye, too.
Indeed the XR2 can deliver 3K x 3K per eye, at 90 fps. There's 1.5x the shader processing, and 1.5x the pixel rates. With an 8K display you're looking at 60 fps, or 4K at 120 fps. Qualcomm is supporting 120 Hz refresh rates, too, together with HDR10 and HDR10+ support.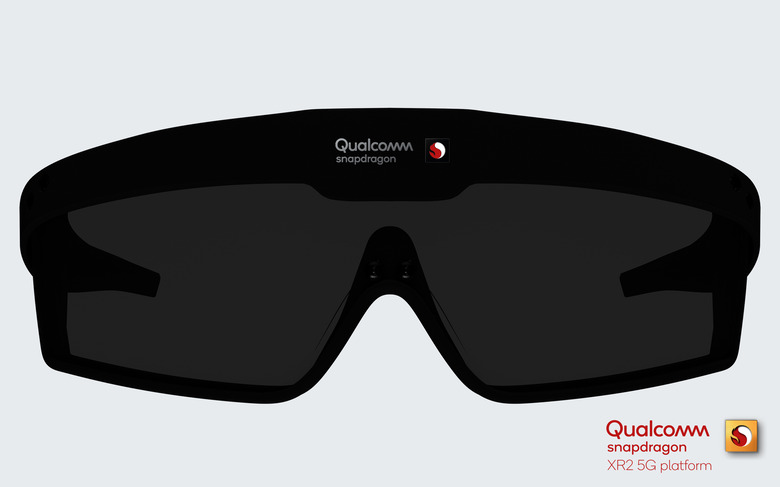 This isn't the exact same platform as you'd find driving a Snapdragon-powered phone, though. Qualcomm has used custom silicon for cutting latency in augmented reality, for example, and there's the ability to take input from seven cameras simultaneously. For example, the XR2 headset can not only keep track of its position in 3D space, but do hand and eye tracking, facial tracking, and lip tracking, in addition to recognizing facial expressions.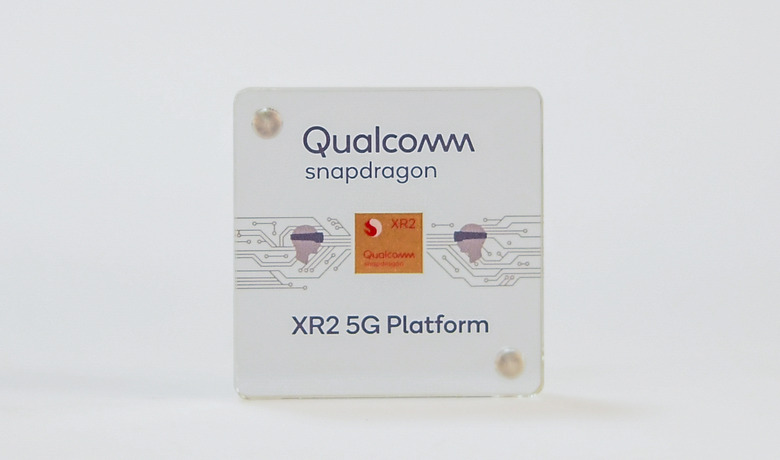 There's 6DoF tracking, and of course things like scene recognition and object detection. Qualcomm says it's developed a new 3D reconstruction system with semantic segmentation, effectively a type of AI assessment of a scene so that the XR2 can figure out what's a subject or an object, like a person, pet, or piece of furniture, what's the background, and how they all fit into the scene individually. That allows it to pick out certain things and superimpose them into new digital graphics.
On the sound side, there's 3D audio to make virtual scenes more immersive. However Qualcomm is also promising audio context detection: an XR2-powered headset could identify the sound of a baby crying in the real world, for instance, and warn you within your mixed reality app.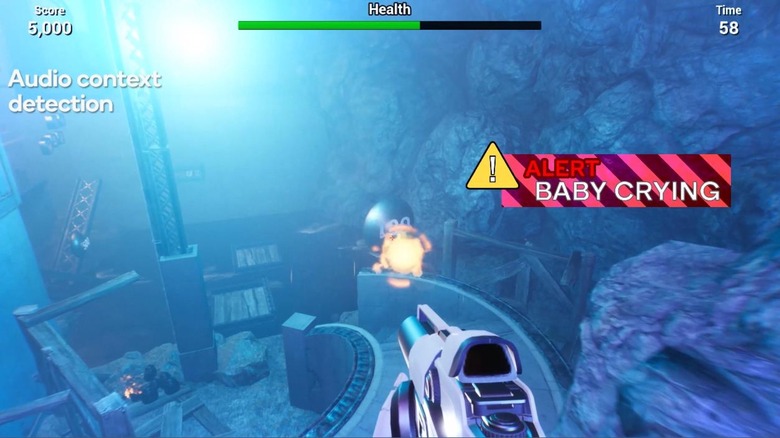 5G is the cherry on the XR cake, though it'll be optional for device-makers to include if they see fit. With it, though, Qualcomm is pushing the idea of much higher-resolution mixed reality experiences, like sports and entertainment, being delivered in real-time. There'll also be a welcome cut in latency, which will be essential for things like gaming.
This is Qualcomm's first real embrace of mixed reality, and the chip company is positioning the Snapdragon XR2 Platform as offering a blend of both AR and VR rather than one or the other. Already, the technology offers augmented reality with a field-of-view as broad as that of virtual reality, Qualcomm says. That paves the way for being able to shift from AR to VR and back again with the same hardware, as though you're turning a dimmer switch between the real and virtual worlds.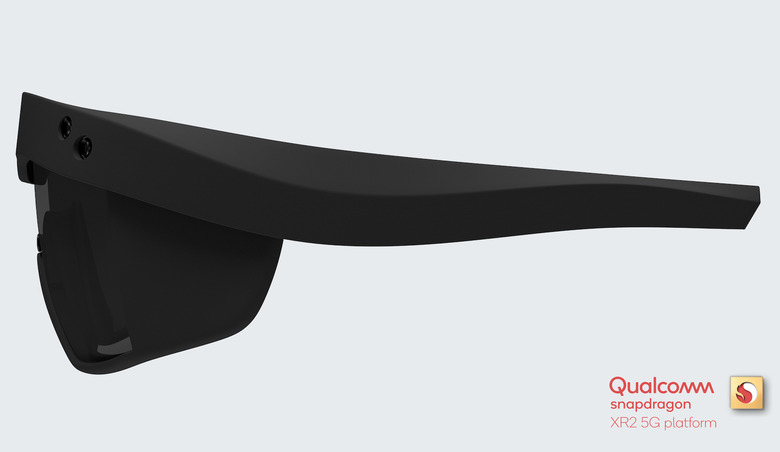 For a while it seemed like standalone VR would be a slow-burner, but the segment has gained traction over the past year or so with the arrival of headsets like the Oculus Quest. Qualcomm's goal with the Snapdragon XR2 Platform, though, is to demonstrate that those completely untethered headsets don't automatically come with a compromise in XR quality. Just how successful it'll be at that, we'll have to wait until the first hardware arrives on shelves.