Panasonic confirms GF series split: GF3 for novices, Pro model incoming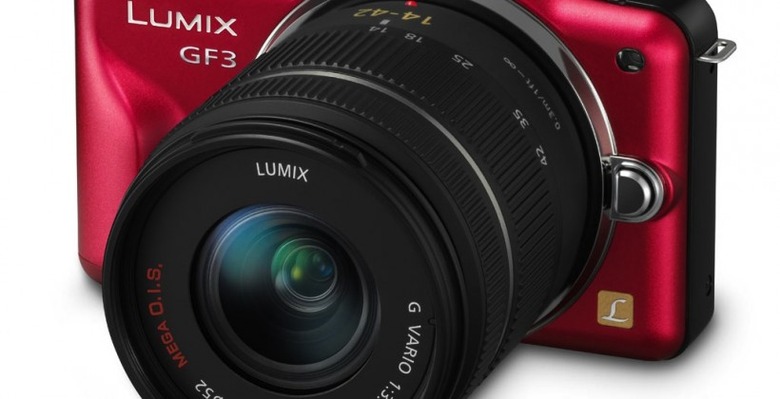 Panasonic's new LUMIX GF3 may follow the perennial trend of making gadgets ever-smaller, but with the hot-shoe gone and the mode wheel relegated to a virtual control on the touchscreen, you could well argue that the company has chased general consumers at the expense of the prosumer/professional market. It seems the company agrees, too; camera chief Ichiro Kitao, told PhotoRadar that Panasonic is planning to split the GF series into two, with one line for novices upgrading from point-and-shoots, and a second line for enthusiasts and experienced photographers.
LUMIX GF series lovers had already seen one iteration of arguably unwelcome changes in the transition from the original GF1 – which had a manual mode dial, non-touch display and plenty of physical buttons – to its successor, the GF2. That ditched many of the buttons for a 3-inch touchscreen, allowing Panasonic to make the camera even smaller.
As a result, we found the GF2 to be even more approachable for entry-level users in our review, though requiring more menu-digging than proficient photographers might find comfortable. The GF3 has gone one step further, however, with no hot-shoe that means Panasonic's official electronic viewfinder (EVF) and aftermarket flash units can't be mounted.
According to Kitao, while there's no public timescale for the release of the enthusiasts' GF camera, Panasonic will also be working on an updated EVF to go with it. The company hopes to address some of the common criticisms of such units and make them more popular; many photographers have found that EVFs preview less than 100-percent of the full frame, and run at too low a resolution to be entirely useful. Kitao says Panasonic is working with Epson to improve both resolution and refresh rate.
However, Panasonic's priority right now is a replacement for the LUMIX GH2, which dates back to September 2010. The GH series is the company's "premier camera line" he suggests, and Panasonic is looking to keep it competitive against the larger sensors in APS-C format cameras.