Palm Pre advert released: Flow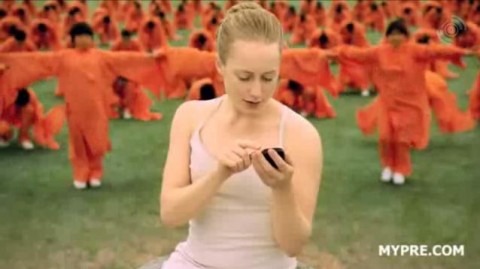 Palm have been accused of under-marketing the Pre to the general public (as opposed to rabid bloggers and tech-followers), and they're hoping to turn that around with their first proper advert for the smartphone.  Called "Flow", it uses 1,000 choreographed kung fu experts to illustrate the Pre's connectivity.Check out the advert after the cut
Filmed in a remote part of China together with plenty of blue-screen work, the piece is already prompting heated debate.  Some approve of the calming attitude and refusal to blatantly take on rivals on a feature-for-feature basis, while others are more critical, believing the ad doesn't show off the Pre to its best advantage and is, even worse, unmemorable.
We're left wondering what has happened to the huge Facebook set that was spotted back in May.  At the time, it was tipped to be part of the Pre's launch campaign, but unless it's hiding behind the kung fu experts, just over the mountain, it's not made an appearance in "Flow". 
Check out our full review of the Palm Pre here.
[vms 6c95bd2b32ed45989c61]
[via My Pre]