Packard Bell EasyNote XS UMPC gets UK price of £349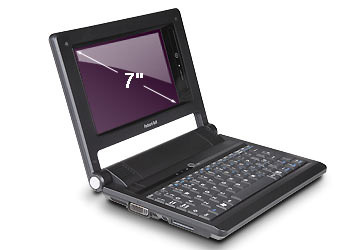 Packard Bell's first foray into the UMPC market (based on a VIA reference design, you may remember) has finally been fleshed out with some more information having appeared on the company website as "coming soon".  With a street price of £349 ($710, but remember that UK price includes tax) the EasyNote XS has a 7-inch screen, 1.2GHz C7-M processor and 1GB of RAM; happy enough specs for Windows XP Home.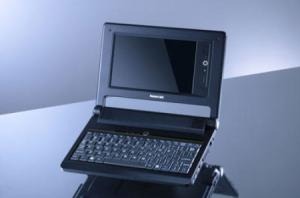 With a 30GB hard drive, built-in Bluetooth, WiFi and webcam, the EasyNote could be a serious rival to a higher-spec ASUS Eee; size-wise they're very similar.
The compact notebook will also launch in the US under the Everex brand, as the CE260.