OWC USB-C Travel Dock hooks the MacBook up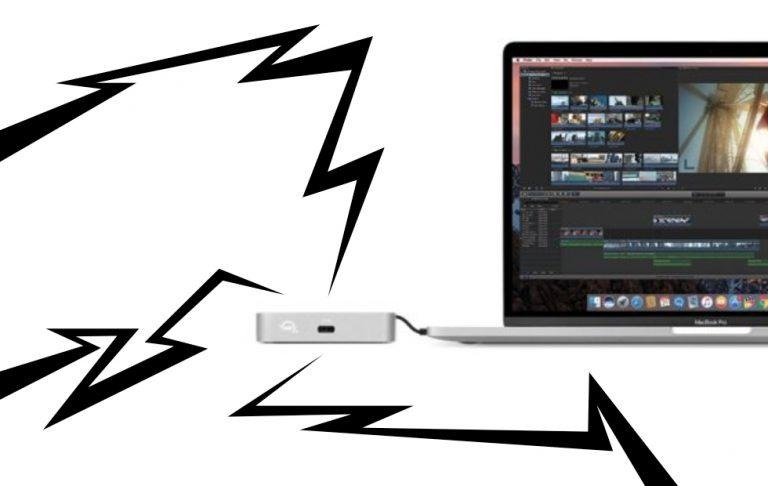 This week the folks at OWC have a new super-duper-dongle that they call the USB-C Travel Dock for Mac and PC. This device rolls with five ports, extending the abilities of the meager USB-C port well beyond its original, single-ported existence. Of course this device would be nothing if USB-C wasn't able to provide the connections – it's a teamwork sort of situation.
This dock works with two USB 3.1 Gen 1 Type-A ports, one USB Type-C auxiliary power port, a single HDMI port to output 4K content, and an SD card slot for all your SD cards. The dock connects with an included USB-C cable which plugs in to the dock as shown in the images above and/or below. These images show this dock as a truly glorious and simple piece of equipment the likes of which could only be made by OWC.
OWC USB-C Travel Dock Features:
• Provides ports for 2X USB 3.1 Gen 1, SD Card, USB-C Power, and HDMI.
• Works with Macs and PCs.
• Provides complete compact connectivity.
• Supports 4K display resolution up to 4096 x 2160 at 30Hz.
• Available in 4 colors: gold, silver, space gray and rose gold.
• 2 year OWC limited warranty.
This device is set to be available from Macsales and other retailers, made by OWC. It'll be available in Gold, Space Gray, Silver, and Rose Gold. The cost of this accessory is approximately $50 USD.
For more dock action, have a peek at these Dell Thunderbolt 3 docks and these ThinkPad docks from Lenovo. I can personally recommend the Elgato Thunderbolt 3 Dock while I'm sure the Line Dock and the IOGEAR USB-C Docking Station are fine too. It's a strange situation we're in, looking for the docks that we need to plug a USB-A cord into a MacBook Pro. That's just madness!