OUYA reveals exclusive game Soul Fjord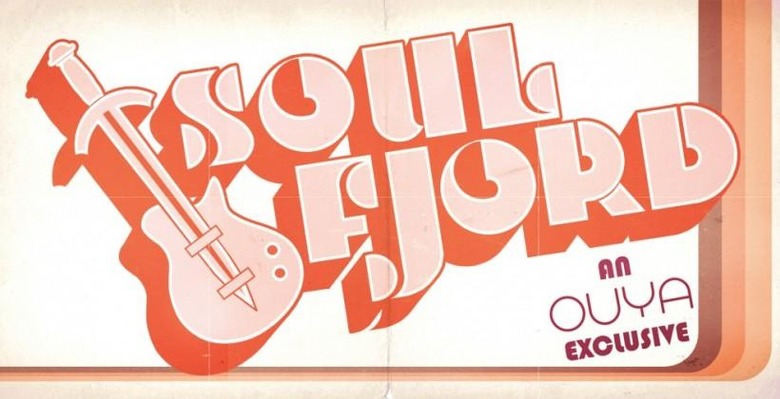 The OUYA team has made a chipper announcement, unveiling an exclusive game called Soul Fjord, which isn't yet available but will be in the near future. In case the game's name and logo aren't suggestive enough, the game has a distinct musical-aspect to it wrapped up in a fantasy-land shell that forms a mashup of styles not often seen together. We've got a trailer available to watch after the jump.
The game stars afro-and-hatchet-wielding viking Magnus Jones, who is sent by Oden to kick butt and bring about some "righteous" judgment, if you get the joke. The game has just about every type of opponent you can imagine such a protagonist would face: dragons with slicked-back hair and earrings sipping martinis and belching flames, disco wizards, giants, and more.
If you didn't check out the trailer, stop where you're at and watch it – it's worth 60-seconds of your time and has a funky beat. Back? The game was created by Airtight Games specifically for the OUYA as a free-to-play offering. Although the game isn't done yet, it's getting there and as a result OUYA has also published a video showing some behind-the-scenes action into what goes into making the game.
In case you missed it, OUYA began shipping out to the Kickstarter backers and top tier partners earlier this month, and has been moving ahead full steam since then, with the console hitting the FCC back on April 19th and boasting more than 10,000 global developers on the same day. Stay tuned, and we'll update you as more info is dropped!
[via Ouya]