Oracle vs Google Android lawsuit headed to settlement talks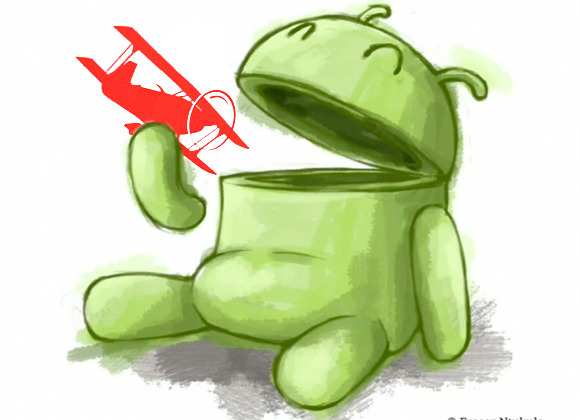 In one of the most important law-related situations in Google's mobile OS Android's relatively short history, Google and Oracle appear to be heading to a settlement agreement over whether Android does indeed infringe upon Java code owned by the other party. In a case we've been covering since its inception in over a year ago in August of 2010, Google's original claim that this is a "baseless lawsuit" appears to still be their position, Eric Schmidt's July 2011 comments still ringing true, yet both Oracle and Google have agreed to a court-suggested mediation between the two parties.
Note before we go any further several factoids, the first of which being that the grandfather of Java James Gosling just about a week ago decided to leave Google after only a half year on the job, this lining up suspiciously well with both the start of and possibly the end of the case we're looking at right this moment. Remember also that so-called evidence dug up by IP man Florian Mueller has since been proven to be useless to the suit incase you were still wondering about that, and also remember that in July of 2011 relatively new Google CEO Larry Page was the subject of a 2 hour grilling on the case.
Also, for your records, this is completely separate from the patent wars being spoken about by Microsoft and Google over the past couple of months.
Now what we're seeing today is that Google and Oracle appear to be walking together, holding hands, smiling at one another as they reach the mediation table where they'll make a newly minted attempt at settling the case. Both Google and Oracle have released statements on the subject.
Google writes:
Google welcomes the Court's suggestion that the parties participate in a mediation of this case before a Magistrate Judge. Google does not object to participating in a mediation before a Magistrate Judge who is not otherwise involved in this case.

Google recognizes the importance of having top executives of the parties attend the Court-ordered mediation. Google proposes that Andrew Rubin, who is Senior Vice President, Mobile and reports directly to the Chief Executive Officer, attend for Google together with Kent Walker, Vice President and General Counsel of Google. Mr. Rubin's executive responsibilities include all of Google's mobile business, of which the Android business is a part. Mr. Rubin is knowledgeable regarding the issues in this case and he is fully empowered to resolve this matter on reasonable terms.

Google also understands from counsel for Oracle that they propose that Safra Catz and Thomas Kurian attend on behalf of Oracle — and Google agrees with this choice. Ms. Catz is one of two Presidents of Oracle who, like Mr. Rubin, reports directly to Oracle's Chief Executive Officer. Mr. Rubin and Ms. Catz were involved in previous discussions involving the subject matter at issue in this case.
Oracle writes:
Oracle concurs with the Court's view that an additional attempt at settlement of the case through mediation before a United State Magistrate Judge is warranted. Oracle has found previous efforts at settlement, including private discussions between the parties, frustrating for lack of follow-through, and believes that those efforts have not exhausted the possibilities for resolving the case.

As suggested by the Court, Oracle considers it essential that both parties bring top-level executives. Accordingly, Oracle's executive representatives in the mediation before the Magistrate Judge will be Safra Catz, President of Oracle Corporation, and Thomas Kurian, Executive Vice President of Oracle Product Development.

Oracle will strive to make its representatives available as necessary and proposes that the mediation occur before the end of September.
So Judge William Alsup, in his infinite wisdom, has suggested such a mediation before the case heads to jury. Oracle's Safra Catz, if you were considering this particular meeting to be a matchup of minds, might be the top contender in this barrel, and as that fellow Florian Mueller, who just seems to keep popping up in this epic story somehow, says:
The choice of Andy Rubin and Google's General Counsel Kent Walker is very questionable. While Google can't be penalized for the fact that it doesn't give anyone the title of "President", those two executives are clearly not at a level with Safra Catz.
What do you think? Are Google and Oracle taking this case seriously? I sure as heck feel like Oracle is ready to go the full swinging boxing match here – and with what's at stake, one would hope that both parties would bring their best contenders to the floor. We'll be following this story to the end, so stay tuned until the very epic end!
[via FossPatents]