Java creator James Gosling ditches Google for robotics firm after less than 6 months on the job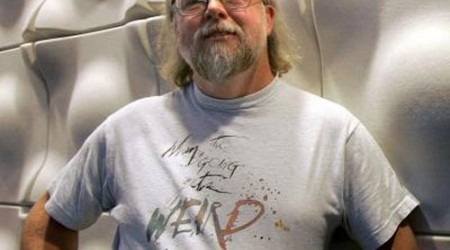 In March of 2011, Google hired James Gosling, the father of Java for an unspecified position. We naturally assumed that Gosling was going to work on Android in some capacity. Strangely, at the time Gosling landed at Google, it and Oracle were in a legal battle over the alleged use of some Java code in Android. Gosling is no longer working at Google and the reason for leaving isn't noted. I wonder if it had anything to do with the Google/Oracle fight over Java.
Gosling left Google to become the chief software architect at Liquid Robotics. The CEO of Liquid Robotics is Bill Vass. Vass and Gosling worked together at Sun Microsystems previously. Gosling will be writing software for the cool robots that Liquid Robotics makes. The bots are called Wave Glider and are designed to glide through the oceans collecting data on all sorts of things.
The bots are able to harvest the power they need form the waves in the ocean and are autonomous. The robotics firm only makes about a third of its overall income selling the data that its bots collect. The rest of the income the company generates is made by doing research and development as well as selling the Wave glider robot that the company uses to collect data in the oceans.
[via Android Community]