Only 40,000 Windows Phone 7 Devices Sold At US Launch?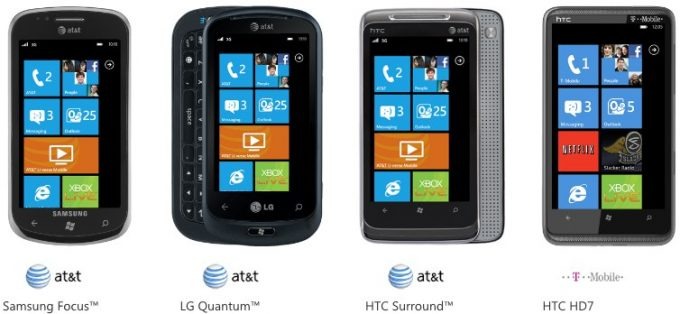 As expected, Windows Phone 7 sales estimates for the US launch earlier this week are already prompting controversy, with one analyst telling TheStreet that a mere 40,000 of the handsets were sold. Microsoft has declined to comment on the numbers, but if true it would put the Windows Phone 7 launch significantly behind Android and iPhone sales.
Analysts are suggesting that Microsoft may have overwhelmed the market with its mass handset introduction.  "In the phone world, our surveys show that there should be a choice between A or B" claims Cote Collaborative analyst Michael Cote; Microsoft had nine devices overall, though only four of them – the Samsung Focus, HTC Surround and LG Quantum on AT&T, and the HTC HD7 on T-Mobile – saw carrier-specific releases. A further device, the Dell Venue Pro, was available from Dell direct and from Microsoft stores.
Low sales may have been compounded by handset shortages. The HTC HD7 reportedly sold out amid "strong interest", while the Venue Pro was only available in limited numbers. Meanwhile shortages of other popular devices, including the Samsung Focus, were rumored.