OnePlus 6T release details 'leaked' in OPPO R17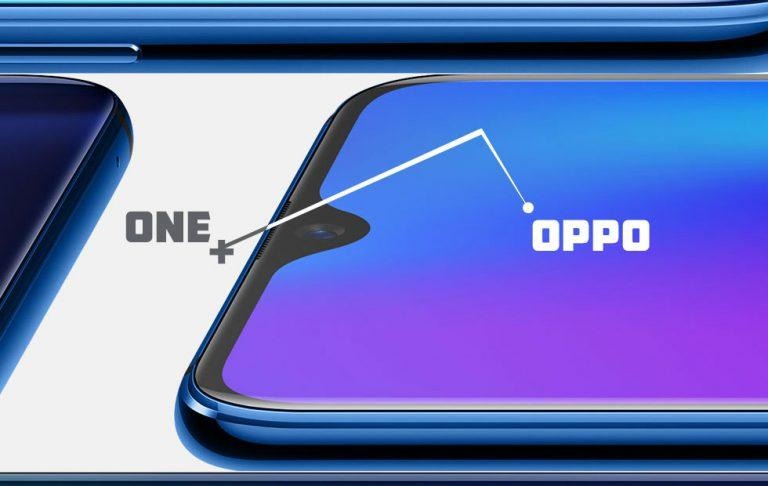 The OnePlus 6T was just teased in a smartphone release from OPPO, in a device called OPPO R17. This device takes on some of the best qualities of its predecessors and makes for a new smartphone that's ready to do battle with the best smartphones in the world. It doesn't look like the sort of competitor you'd expect from a company you've (maybe) never heard of. So what's it got to do with the OnePlus 6T?
OPPO and OnePlus are maybe kinda sorta owned by the same people. They might maybe also perhaps have some sort of connection in their manufacturing lines, and their parts suppliers. They might also have a few of the same industrial designers – we can't be entirely sure. But we're pretty sure.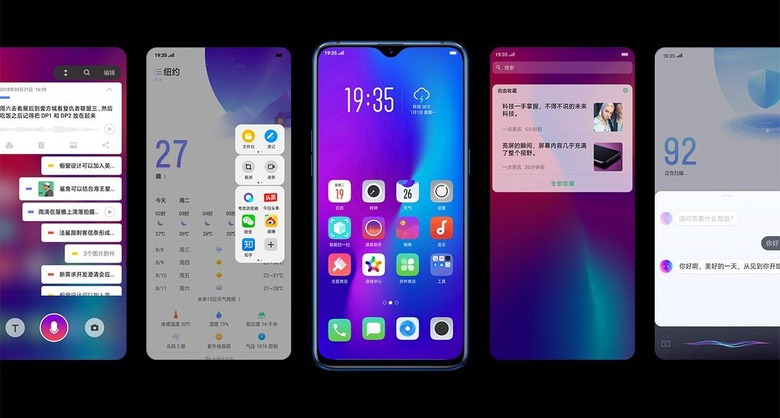 And based on what we've seen over the past few years, it looks pretty reasonable to believe that whatever the OPPO R smartphone line does, the OnePlus' main smartphone is going to do next. Today that means it's going to have a new sort of notch in its display. A good notch.
The notch we're looking at here is pretty nice. It's not like the first smartphone display notch, that one delivered by Essential Phone in the PH-1. It has one camera, true, but it's not as flat-sided as that first notch. Here we've got a small notch with very gradual inclines on its left and its right.
Here we've got design finesse. Here we've got the sort of device design that we'd expect from industrial designers that go hardcore on their finessing of every single pixel – who do you know who does that? Which company do you know out there takes the time to obsess over hardware design details in their product presentations? Here that smart design comes to Android in the OPPO R17.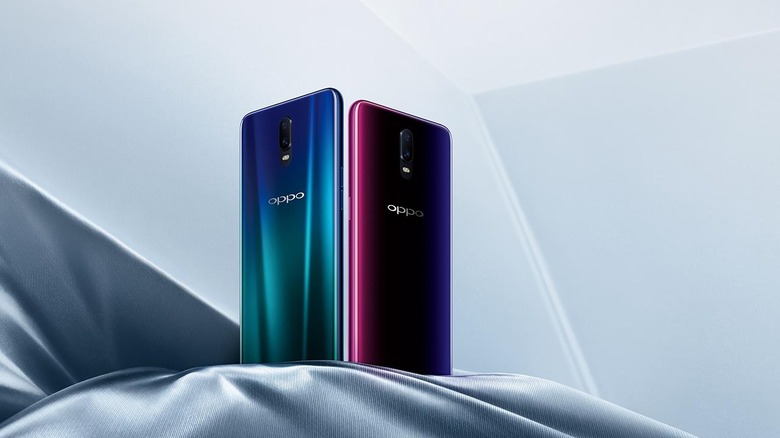 The OPPO R17 comes with a 6.4-inch Full-HD+ (1080 x 2280 pixel) display that covers 91.5-percent of its frontside. There'll be Corning Gorilla Glass 6 up front covering that display, and it'll have a Qualcomm Snapdragon 670 SoC under the hood. That means Adreno 615 graphics and a Snapdragon X12 LTE modem as well.
This smartphone runs a new version of ColorOS (the OS based on Android that all OPPO phones run, shown in screens above.) This phone comes with 8GB RAM and 128GB internal storage, minimum. This phone has a front-facing under-display fingerprint sensor. There's a set of cameras at the back – 16MP and 5MP in power – with a 25MP camera up front. What the heck?! Very weird.
Look at what we saw and predicted about the OnePlus 6 when the OPPO R15 PRO was revealed earlier this year. Look how close we got to the real deal! That's pretty gosh-darned close.
If everything is as good as it was with the OnePlus 6 we reviewed earlier this year with all the design finesse we're seeing here on the OPPO R17, OnePlus has a big winner on their hands. Not just because the world's basically submitted to the notch, but because the phone will probably out-do the vast majority of its competition. Even this late in the year.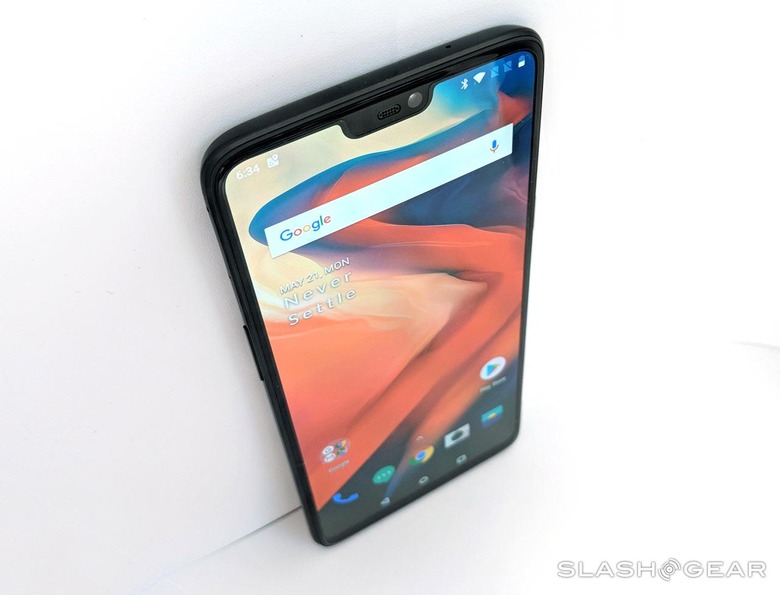 The OnePlus 6T will probably be revealed in full in mid-November 2018. If history repeats itself, we'll see the OnePlus 6T available for purchase just in time for the holidays. Think right around November 21st, 2018 – somewhere thereabouts. If only one version is released, it'll be the OnePlus 6T with 128GB internal storage (128GB) with a cost around $570 USD, we've been lead to believe.
This follows the trend set by previous OnePlus phones and we have no reason to believe it'll be released at any other odd time. Based on precedent, we'll expect the OnePlus 6T to follow the lead of the OPPO R17 and come with a set of specs and a look that'll blow most other phones right out of the water.