OnePlus 6 specs we expect via OPPO R15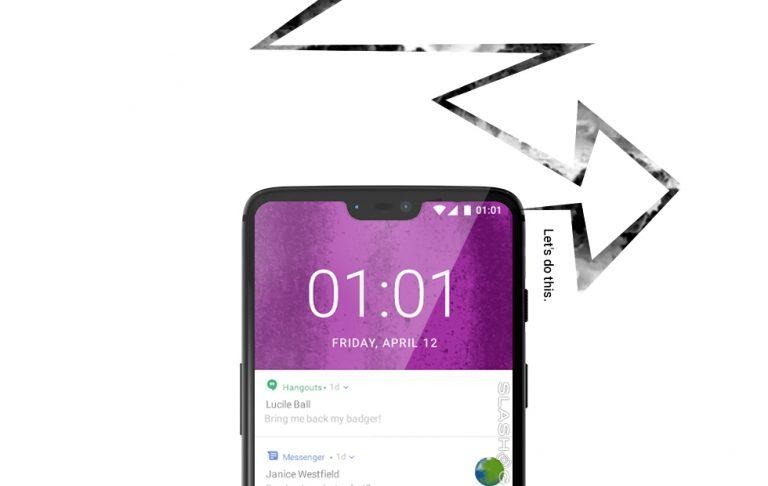 We've got our review of the Oppo R15 up this morning, and something seems familiar. Familiar, that is, if we've paid attention to the leaks of the OnePlus 6 that've appeared so far. OPPO and OnePlus are part of the same organization and they tend to follow some predictable patterns. Take, for example, the OPPO R11 and the OnePlus 5. They look pretty gosh-darned similar, don't they?
The OPPO R11 was released in June of 2017. The OnePlus 5 was also released in June of 2017. These devices look almost identical at a distance – save the brand name on their back. They don't have the same inside details, but there's a clear set of similarities here. If what we had then translates to 2018, we've got a pretty good idea of what the OnePlus 6 will be.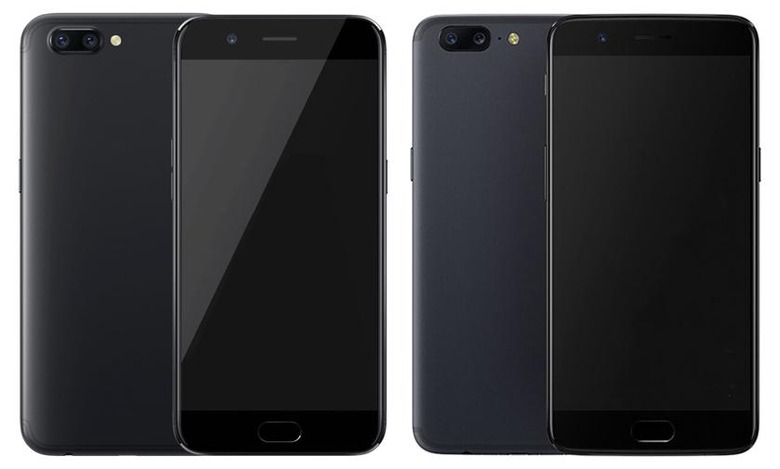 Above you'll see the OPPO R11 and the OnePlus 5. I've taken the brand names away – can you guess which is which? It'll likely be a very similar situation this year with the Oppo R15 Pro and the OnePlus 6. The Oppo R15 Pro was revealed last month and will be released this month. The OnePlus 6 isn't far behind.
I wouldn't count on the Oppo R15 Pro having the same specifications as the OnePlus 6. One is meant for a completely different market from the other. OnePlus 6 is part of a line of smartphones aimed at an international audience – but especially the United States.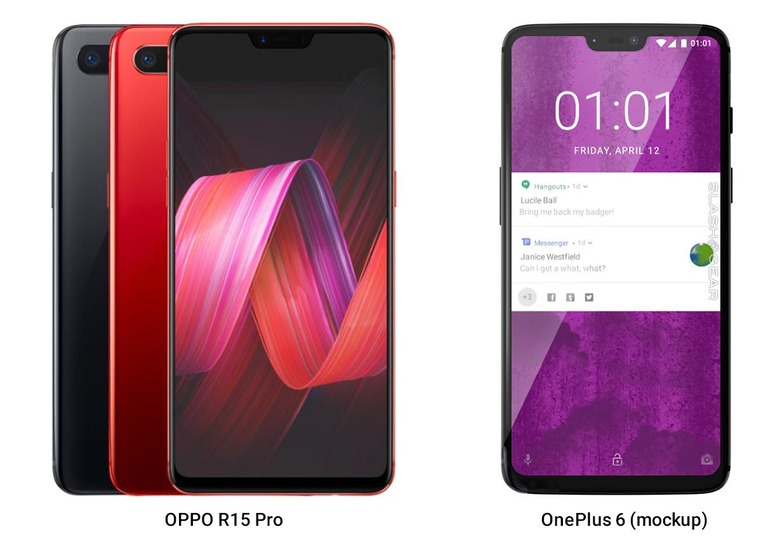 In our what to expect post posted yesterday, we're looking at a device that's quite similar to the Galaxy S9 – and the rest of the flagships released in 2018. A few features remain unique – including the display resolution.
SEE IT: OPPO R15 Review
OnePlus 6 expected specs
• Display: 6-inch, 2220 x 1080 pixel, 19:9 aspect ratio
• Processor: Qualcomm Snapdragon 845
• RAM: 8GB LPDDR4X
• Internal Storage: 64, 128, 256GB (one or two of these)
• Cameras: 20MP f/1.7, 16MP f/1.7 (that's 2x on the back)
• Fingerprint Scanner: Backside, under LED flash
Don't expect the amount of cash this device will cost to fall too drastically. We can safely expect that the OnePlus 6 will grow in cost – think $700+, and multiple iterations. It'd be a shock if OnePlus released more than one model at one single event.
If OnePlus decides to release a cheaper model OnePlus smartphone, they'll do it at a separate event in a few weeks – maybe a few months. They seem pretty much set on sticking to a 2-devices-per-year setup at this point, so don't count too much on any sort of cheaper model right out the gate.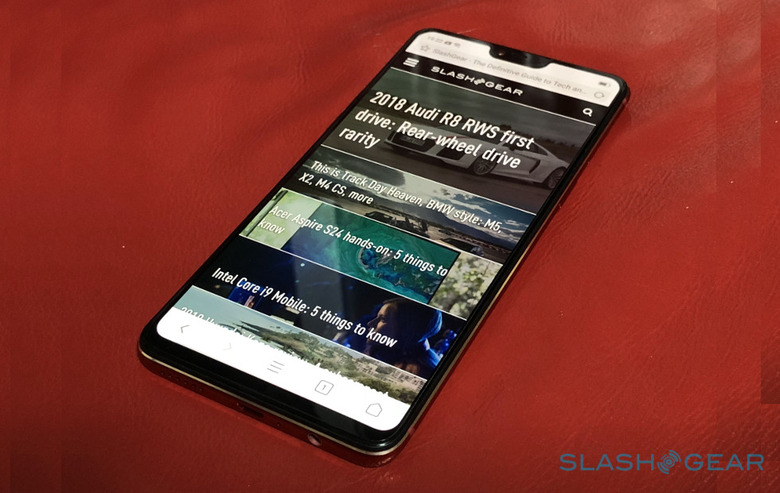 What we do expect for different models – besides internal storage sizes – is differing materials. Think shiny plastic, faux wood, and maybe one or two others. Nothing too fancy!
The reveal of the OnePlus 6 will likely take place in late June or early July of 2018. That's right around where the last device was first shown. Stick around as we continue to investigate.