OPPO R15 Pro Review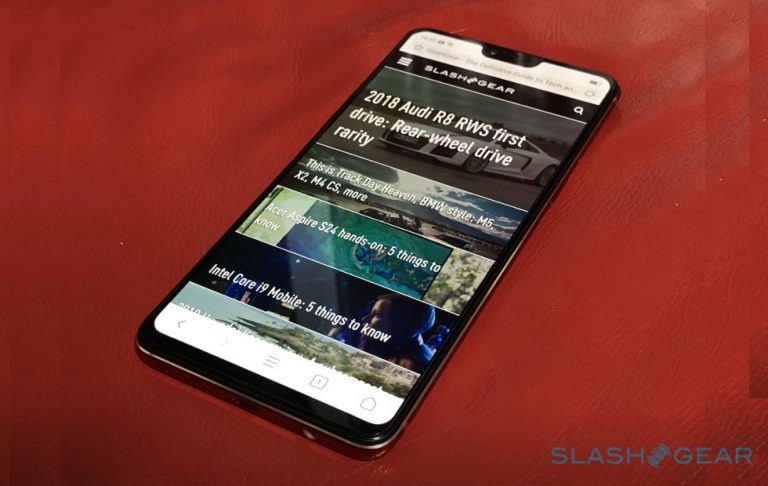 EDITORS' RATING: 7/10
It's not easy being a smartphone maker these days. Jump on the latest fad and you'd be called a copycat. Hold off and you're branded as a dinosaur. So what's an OEM gotta do? Follow what makes sense. For OPPO, that means giving the OPPOR R15 and R15 Pro an admittedly somewhat useful notch. Of course, that does run the risk of most media coverage simply being about that notch, so we take a deep dive into the higher end OPPO R15 Pro to see if it's more than just its rabbit screen. And you'll probably be surprised at what we found.
Specs
The OPPO R15 Pro isn't the company's flagship. That's pretty much clear by the Qualcomm Snapdragon 660 inside, or a MediaTek Helio P60 in the non-Pro model, both the latest mid-range mobile processors from both chip makers. If, however, you simply judge a smartphone by its processor, then you're way off mark and out of touch with the times.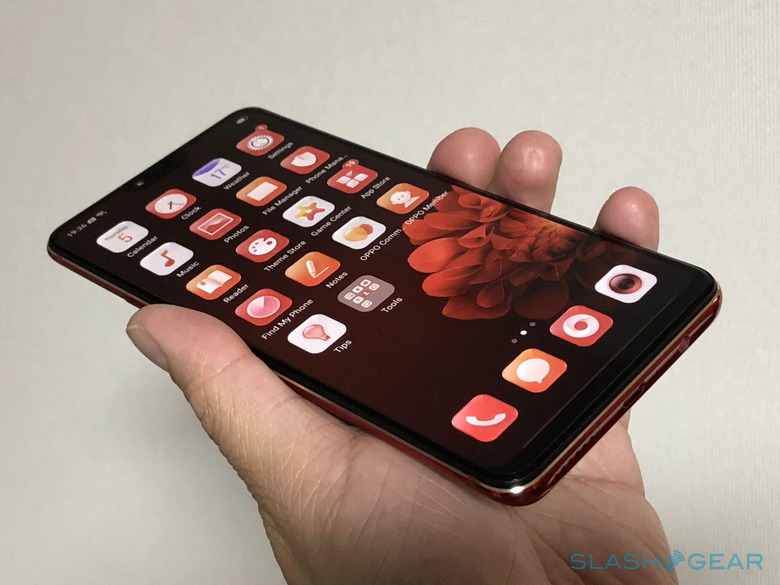 The OPPO R15 Pro gets 6 GB of RAM and 128 GB of storage. That memory configuration, mind, is only available on "pro" or "plus" models of some bigger brands. And while the 6.28-inch 2280x1080 19:9 "Full HD+" screen sounds lacking, most users of QHD screen smartphones will probably admit they run theirs on lower resolutions anyway. Few people can really make out the difference between the two. Fewer even care. The screen is OLED as well, adding crisp colors, dark blacks, and battery efficiency.
What that means in practice is that the OPPO R15 Pro is a well-rounded mobile device that balances power, battery life, and, most importantly, price. It doesn't have the number-crunching abilities of high-end phones and barely matches flagships launched way back in 2016. But it's going to do you good for all but the most hardware-intensive use cases. And for those cases, depending on the market, OPPO provides a "game acceleration mode" that adjusts system resources for a more responsive experience.
Design
Disregarding just one small aspect of the phone, the OPPO R15 Pro is admittedly a looker. Especially if you have a thing for iPhones. Let's be honest, people will easily mistake the OPPO R15 for an iPhone, whichever side you look at it. From the front, its notch will make people think of the iPhone X. Flip it over and cover the branding and fingerprint scanner and it's like the iPhone 8 Plus.
But to be fair to OPPO, there are also differences, though subtle. Of course, there's the fingerprint scanner on the back and a headphone jack at the bottom edge, things Apple will never give any iPhone. The back is also more curved than any iPhone, which helps the phone nestle on the natural curve of your hand.
That curved back also has a subtle aesthetic change. For this generation, OPPO applied a slightly new gradient design that plays tricks on your eyes, emphasizing both light and shadows being reflected by the glass. On our Ruby Red review unity, it almost gave the OPPO R15 Pro a dual tone theme, with the back gradients getting cut off at the edges and flowing into a different shade of red. OPPO's great glass design, however, does have one drawback. It easily slips from our hands. You'd probably want a case around this, but a transparent one to still show off those colors.
And now for the elephant in the room. The notch these days is inescapable. Truth be told, it's pretty easy to make a case for the notch in terms of adding more screen space. But it's still not going to sit well with people, no matter which way you turn it. OPPO tried to minimize how much that dead space occupies. It also added some software touches to utilize that space in landscape mode. Sadly, no option to disguise it, at least not yet.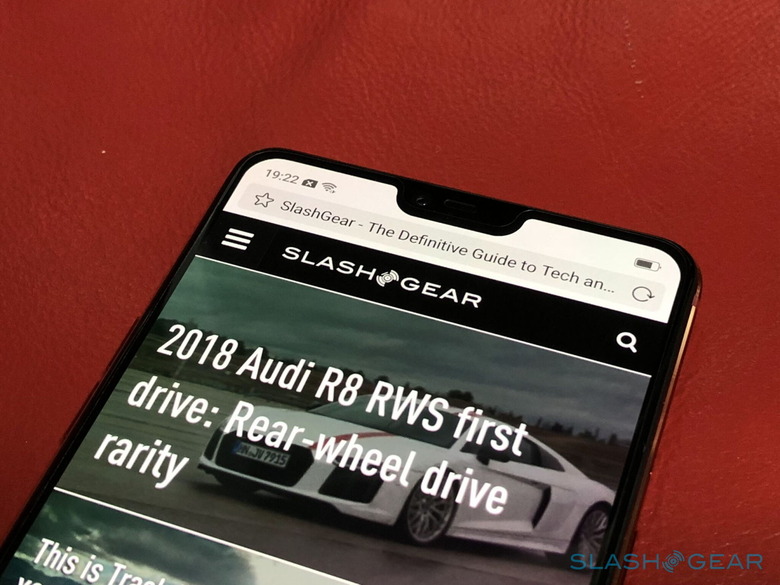 Software
The OPPO R15 Pro surprisingly runs the latest Android 8.1, though overlaid with the company's custom ColorOS experience. OPPO has learned its lesson, though, and has tried to minimize the impact of its changes. In our tests, the UI felt responsive enough. It wasn't as cluttered as older iterations and stuck closer to established Android UI standards.
Of course, it wouldn't be a custom Android ROM without customizations. There is, for example, a Safety Box that lets you protect files with a password. There's also a Full Screen Multitasking feature that uses the "rabbit ears", the two screen areas beside the notch to have shortcuts to three frequently used operations on one side and three frequently used apps on the other. The catch is that this mode is only available in landscape mode and only for a select number of apps.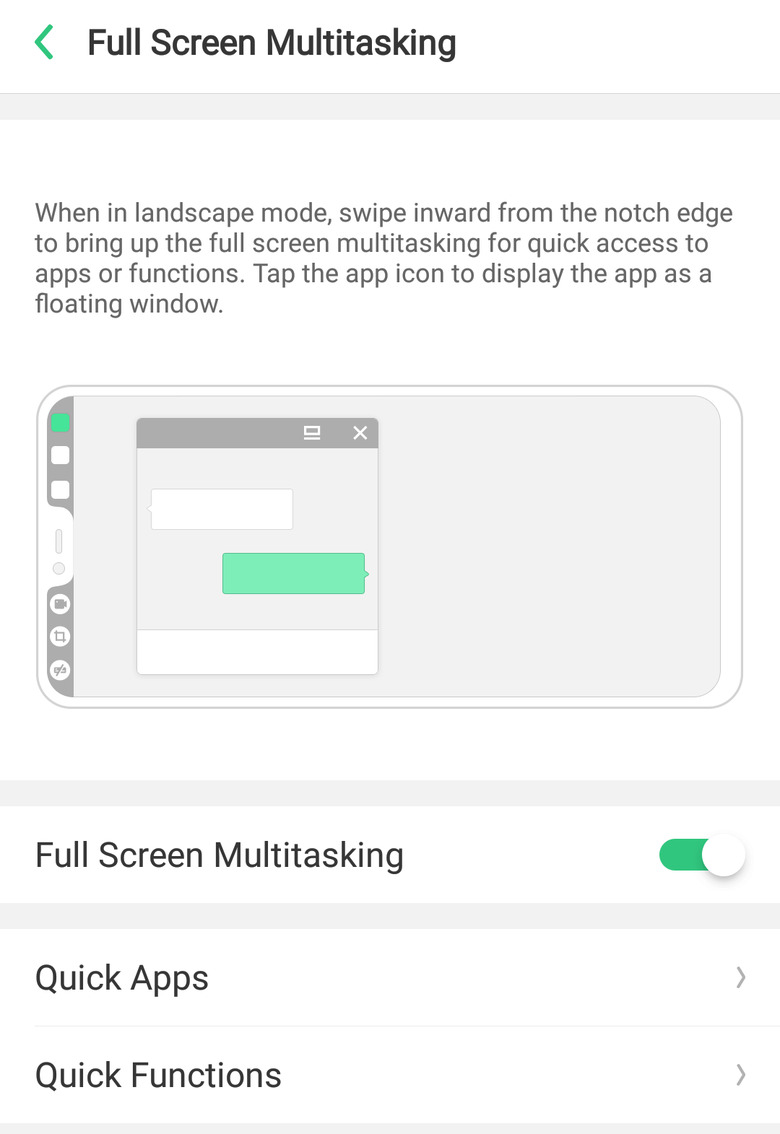 There are also Full Screen Gestures that take advantage of the nearly bezel-less bottom edge of the screen. If you swipe up from the bottom to the middle of the screen, you immediately jump Home. swipe all the way up and you get the control center. If you swipe up from the bottom right side, you go Back. If you swipe up from the bottom left, you get the recent apps/multi-tasking list. In short, you can pretty much hide the standard Android navigation panel and reclaim even more space than you lost to the notch.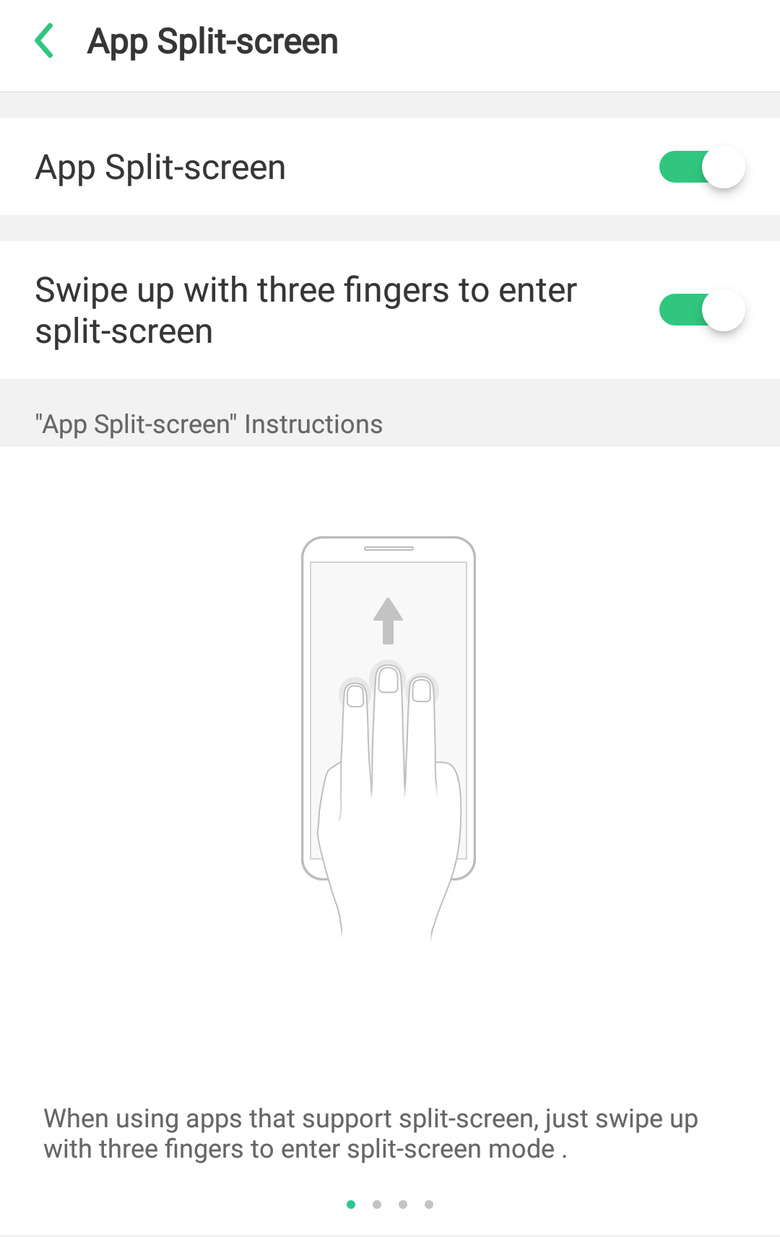 Cameras
OPPO bills itself as a selfie expert, so it's no surprise that it has put a 20 megapixel f/2.0 sensor in front. It did away with the flash though, both for space constraints and because those harsh lights often do more harm than good. On the back, you get a 20 megapixel f/1.7 sensor paired with a 16 megapixel f/1.7 sensor. Those are pretty large apertures that give the camera more light data to work with, even in dark shots.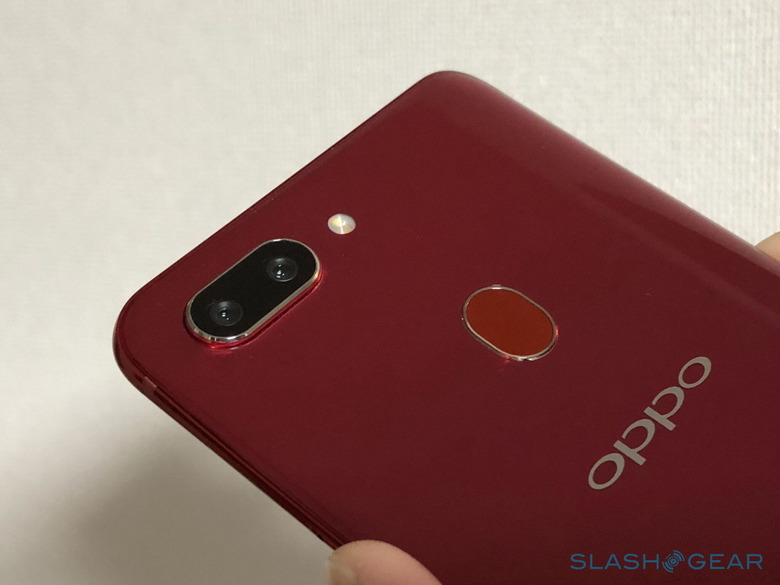 These result in photos with vibrant and vivid colors. The camera is quite fast, which isn't surprising given OPPO used the latest Sony IMX519 there. It's also not perfect, mind, and sometimes gets white balance wrong. Its biggest noticeable mark, however, is the "creaminess" of the images, especially with faces. That might be less because of the camera hardware and more because of the post-processing that OPPO's software applies.
Like many smartphone makers these days, OPPO advertises the use of AI in the R15 Pro. In this case, however, it's mostly focused on camera functions. There's AI-powered scene recognition, for example, which identified objects like food and selects the best camera settings for those. Then there's AI Beautification, a.k.a. Beauty Camera 2.0, that "retouches" and corrects blemishes on faces, sometimes, as we found out, a bit too much.
And, of course, there are AR (not AI-powered) Stickers, though not as sophisticated as Samsung's or Apple's. You can take as many of these fun selfies and let the AI-powered intelligent photo album system sort and categorize them for you.
The OPPO R15 Pro is capable of 720p not-super slow-mo capture and AI-enhanced portrait mode, a.k.a. bokeh effect. The front camera's large sensor collects 128 facial feature points for a fast, 0.8-second face unlock. OPPO makes no guarantees about using face recognition for authorizing payments, however.
Battery
A powerful phone is rendered useless when it runs out of juice in the middle of the day. There is almost a certain advantage to hardware that is labeled as more "power efficient". While the OPPO R15 Pro is no slacker, it's mid-range processors practically impose a limit on activities that will eat up your battery like there's no tomorrow.
To some extent, the R15 Pro's 3,400 mAh battery is a bit of a disappointing, even falling just a wee bit lower than its non-Pro sibling. Other phones in its range would boast large packs of 4,000 mAh or more. Of course, it comes at the price of size and heft and OPPO decided which battles it would fight.
Our tests left us with 15% of battery left after 4 hours of active video binging and 3 hours of continues browsing and general use. That's barely half a day, but most users will often let their phones rest unused in between. And when the meter does turn read, OPPO boasts of its VOOC Super Charge technology that promises a two-hour extension for just 5 minutes of charging. Provided you use the proprietary, OPPO-only VOOC charger, of course.
Wrap-up
Although US availability is still unknown, the OPPO R15 Pro retails in China for 3,299 RMB, roughly $520. That's for the Ruby Red model while the Infinity Black color is strangely more expensive at 3,499 RMB ($555). Given that price tag, you are surprisingly getting a solid performer that looks good and takes great, though creamy, photos.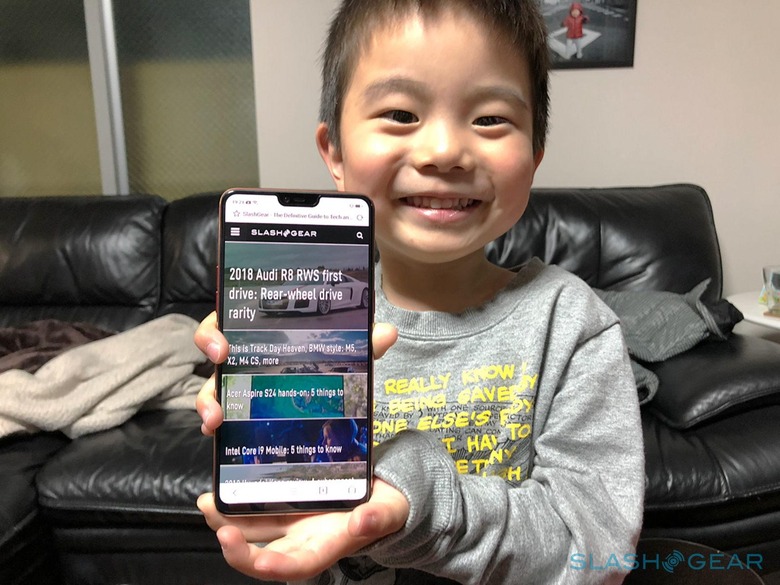 Actually, that shouldn't be a surprise anymore. Chinese manufacturers have long shed the image of being cheap but underwhelming knockoffs. Now they're gaining a reputation for being cheap but also powerful. And while the OPPO R15 Pro may be faulted for riding the rabbit screen train, it definitely has enough going for it to prove that it's more than just a pretty face.
Note: Aki Ukita contributed to this review.