OnePlus 6: Here's what to expect from the flagship killer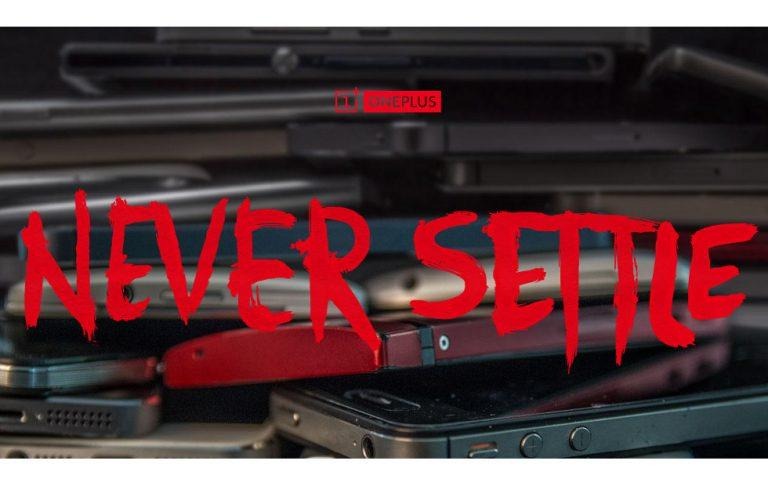 OnePlus started out life crying out is "Never Settle" slogan and proclaiming its firstborn, the OnePlus One, as the flagship killer. Since then, we've so far had four (not five) such killers and there's one more coming in two months. And while almost every OnePlus phone has had its fair share of controversy, the OnePlus 6 might end up being the most divisive of them all, thanks to some feature that may make it seem that the company is willing to settle after all.
The Specs
The OnePlus 6 is expected to sport the latest Qualcomm Snapdragon 845, have 8 GB of LPDDR4X RAM, and at most 256 GB of storage. That's pretty much on par with what's expected from OnePlus year after year, though we do also expect memory configurations of 64 and 128 GB to be available. The display will measure 6 inches diagonally with an 19:9 resolution of 2220x1080 (more on that later).
6et ready! pic.twitter.com/bmvI75xphm

— OnePlus (@oneplus) April 2, 2018
The Back
The OnePlus 6 won't jump on the triple camera bandwagon being driven solo by Huawei. It will still have two cameras on its back, believed to be a 20 megapixel f/1.7 and 16 megapixel f/1.7 cameras. What has changed, however, is their location. You could be forgiven for mistaking it for a Samsung Galaxy S9 given the cameras are now right in the middle of the phone, with a slightly rectangular fingerprint scanner below it. Yep, on the back, not in front.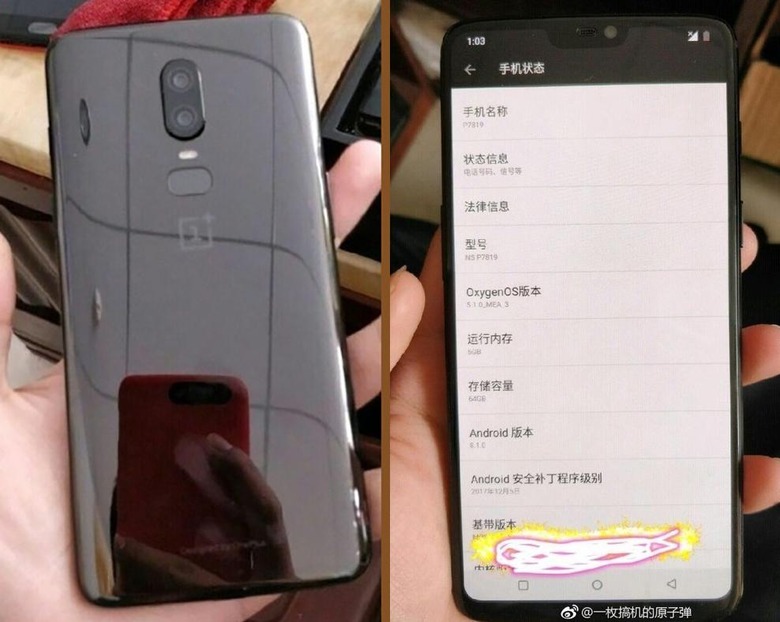 The Notch
This is where most of the debates will revolve around the OnePlus 6. It will have a notch, no use arguing that. OnePlus execs Carl Pei and Pete Lau have gone to lengths to justify that change. They've also conceded adding a way to hide the notch, but that will only come later on. This will be a true test of loyalty for OnePlus fans.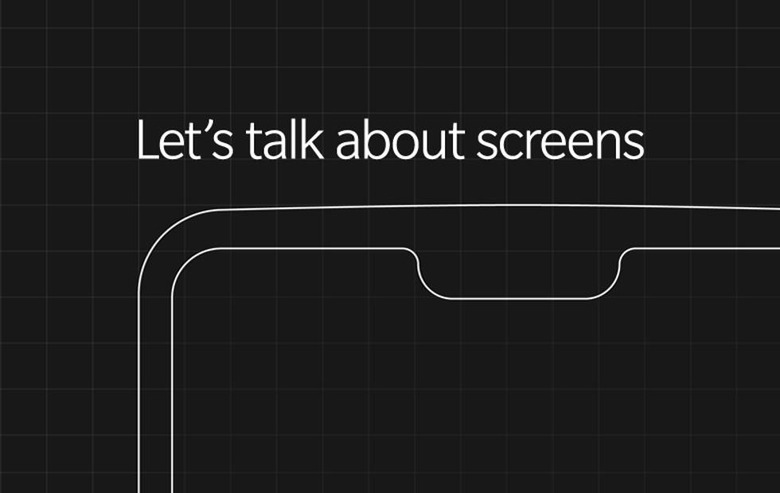 The Chin
Despite having a notch, OnePlus isn't going full out iPhone X. Not that it can anyway. Co-founder Carl Pei explains that no one in the Android market has the extravagance to go Apple's expensive route to get rid of the bottom bezel. And users probably won't mind at all, especially since they won't have to pay extra for what is really just an aesthetic change.
The Jack
And, yes, it is also confirmed that the OnePlus 6 will have a 3.5 mm headphone jack. But that might not be true in the very near future. Already there are rumors swirling around OnePlus making its own wireless headphones, the OnePlus Bullets Wireless. It could launch on the same day as the OnePlus 6, but as a very optional accessory. But if OnePlus reaches a point that it's convinced it has the quality down, the next OnePlus smartphone might not be so lucky.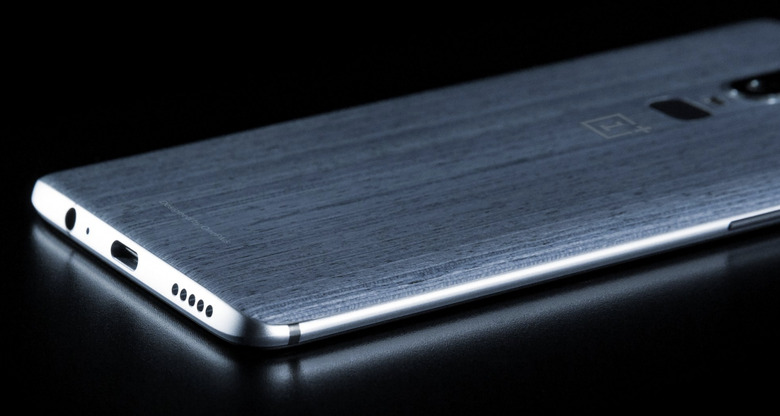 The Price
There hasn't been much talk about the price, because this is one place where OnePlus has been a bit inconsistent. On the one hand, it started out very low, proving you can sell premium phones at nearly half the price as, well, premium phones. On the other hand, the company also showed it was willing to bump up prices, even after an uproar. Given the higher end and more expensive hardware, we could expect something along the lines of $750 for the 256 GB model. That said, OnePlus is also facing immense competition from the Essential PH-1 and might try to offset that with cheaper $450 models. We'll most likely hear more about these figures as we approach an expected late June or early July launch.