OnePlus 5T Star Wars: The Last Jedi wallpapers download leaked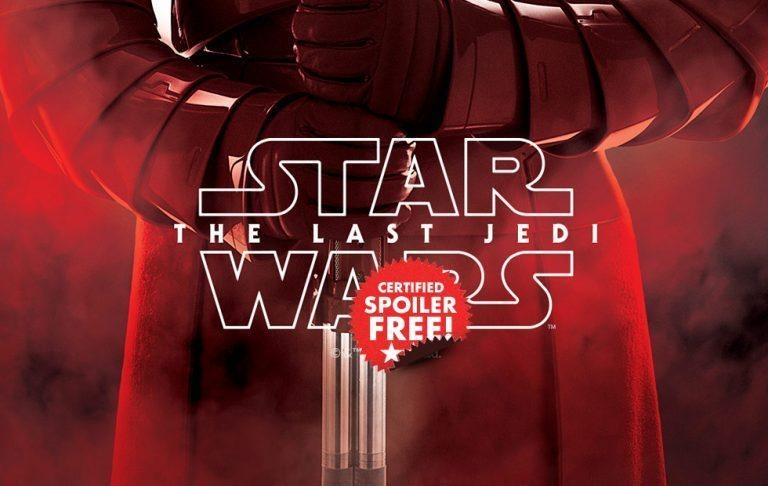 Today we're having a peek at the Star Wars: The Last Jedi wallpapers for the OnePlus 5T Star Wars Edition. These wallpapers were meant for the one special edition smartphone, but a few intrepid developers have found the encoded images in the newest update for the non-special version of the device. As such, we've got access to said wallpapers, and any device – Android or no – can have access right this minute.
The wallpapers all come in the same size, and each are sized perfectly for the display on the OnePlus 5T. This means they're all 1080 × 2160 pixels, and all in the standard RGB color space. In the gallery below you'll have access to the whole collection. Feel free to download and go nuts with the placement on your smartphone device.
The first wallpaper shows the Star Wars: The Last Jedi logo. Next you'll find a dual-image of Kylo Ren, one in black, the other in red. Wallpaper number 3 shows one Pretorian Guard from The First Order. The next image shows two Pretorian Guards, going wild on whoever might be attacking Supreme Leader Snoke.
SEE TOO: Star Wars: The Last Jedi REVIEW
Image number 5 shows a First Order stormtrooper. This may or may not be based on the Star Wars: The Last Jedi Stormtrooper helmet – there is a difference! Image number 6 shows the official emblem of The First Order, while image 7 shows the classic Rebellion Phoenix emblem.
In image 8 we've got the shiniest stormtrooper of all, Captain Phasma. Image number 9 shows yet another Pretorian Guard, and image 10 shows, you guessed it – another Pretorian Guard. It's as if OnePlus meant this to be the Pretorian Guard Special Edition OnePlus 5T. In reality, it's something relatively similar – see our OnePlus 5T Star Wars Special Edition release article to see its full contents and exterior.
Star Wars: The Last Jedi opens tomorrow, the 15th of December, 2017 in theaters everywhere. Some theaters will have early showings – some as early as 7:15 PM the day before – that's today! If you're one of the lucky few that gets to see the film early, do us all a favor: destroy those who would give away SPOILERS for the film. Destroy them ruthlessly!