One Year Later: Where Is Valve's SteamOS?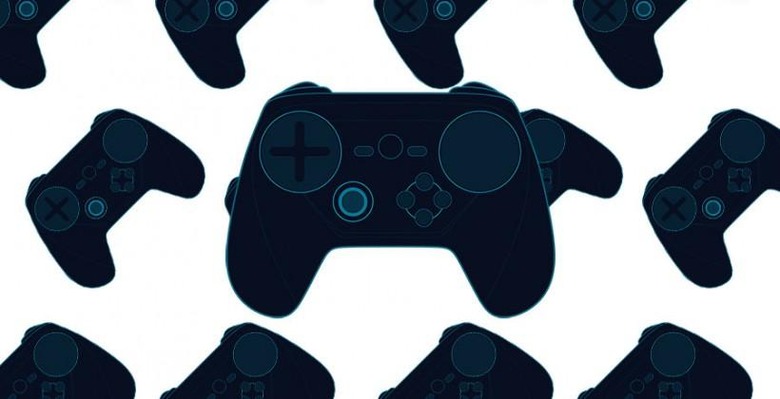 A leaked vision of the next SteamOS "Steam Controller" this morning reminds us that it's been nearly a year since Valve took to CES 2014 and brought us our first look at Steam Machines. Here 11 months later and the finalized version of SteamOS has not yet been released. Instead we've got the latest version of the Steam Client Beta update with an image which reminds us of how much we've seen – not a whole lot. Not that the final version is going to be all that different from Big Picture Mode in Steam, that is to say.
The latest Steam Controller looks very similar to its most recent predecessor, containing here 2x touch pads, four main buttons, a joystick, a home button, triggers, and a couple other menu buttons. The big difference is in the Up, Down, Left, and Right cross on the left.
It would appear that this is just a guide, not a hard set of directions – as in previous Xbox controllers.
Like ValveTime writer Omnomnick suggests, it's likely this pad will show up at GDC2015.
Whether or not Valve will show up at CES is unknown. Chances are they'll be there with a slightly smaller presence than they had last year.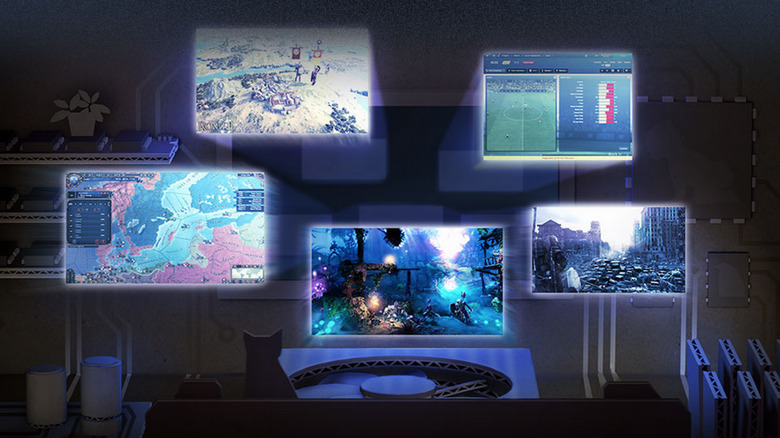 Check out our feature Steam Machine OEMs: Ready when you are, Valve for more insight.
Valve maintains that SteamOS will be a free download for users and a freely licensable operating system for manufacturers. The cash comes from the controller.
Above you'll see the second-gen controller being used with a variety of games. You can check the newest version of the SteamOS Beta over at the Official Valve page right now.