One Billion Androids: Google OS breaks record in 2014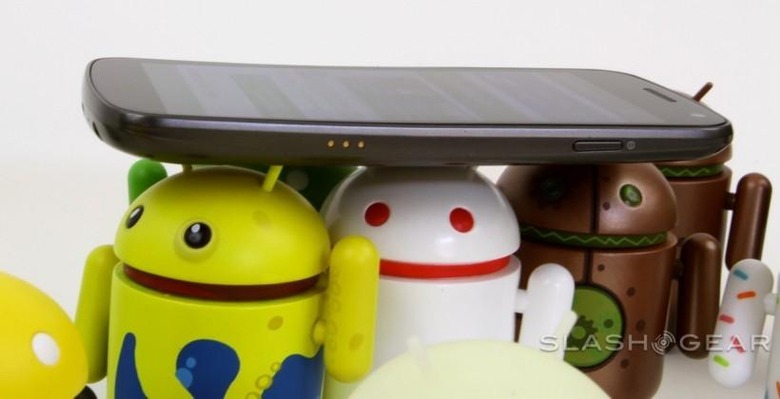 It's not quite the android uprising Bill Gates and Elon Musk are afraid of, but it's domination of another sort, with shipments of smartphones running Google's OS topping one billion in 2014. The global milestone came as smartphone sales overall grew year-on-year, according to Strategy Analytics, with Android propelling its overall market share to more than 81-percent. For Google, it's the first year that Android shipments have reached one billion in just a twelve month period, though as we've seen in recent days, not every Android device manufacturer is celebrating.
Samsung, for instance, faces the embarrassment of likely losing its smartphone top spot to Apple in the most recent quarter. While the numbers aren't directly comparable, because Apple reports on devices sold to users but Samsung reports shipments, the evidence suggests that iPhone has narrowed the gap with Samsung's smartphone line-up.
Apple's smartphone shipments for 2014 were also up, to 192.7m units, bolstered by the more-than-healthy 74.5m units sold in the final quarter of the last year.
However, global marketshare for iOS actually fell by half a percent, the analysts say, as Android increased. Despite Microsoft's best efforts, Windows Phone marketshare fell from 3.6-percent in 2013 to 3.0-percent in 2014.
Total growth for the market as a whole is 29.6-percent, Strategy Analytics concludes, with 1.3 billion devices shipped. China and Indonesia contributed in particular, and unsurprisingly the big names in the segment are all looking to developing markets next.
It may not be entirely smooth sailing for Google, though. Microsoft has reportedly pumped $70m into popular Android modding team Cyanogen in an attempt to "take Android" from its creator.
SOURCE Strategy Analytics