Onda V919: an iPad Air clone that runs Windows, Android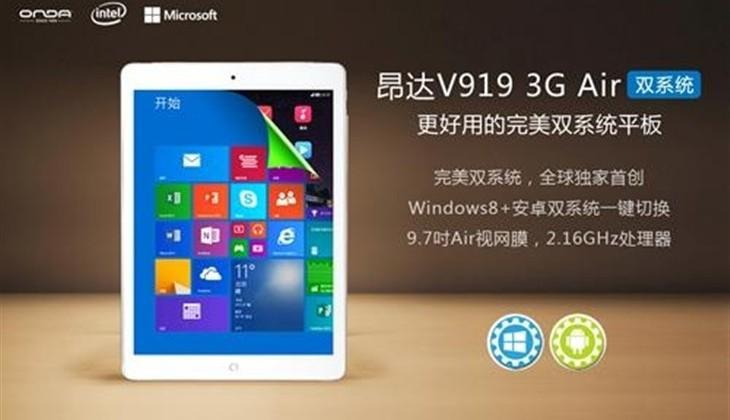 iPad and iPhone clones aren't news, but once in a while you do come face to face with one that looks like a cheap knockoff on the outside but actually offers something unique and almost tempting when you take a closer look. Take for example this Chinese-made Onda V919 3G Air which is, without a sliver of doubt, meant to copy the design of the iPad Air 2. But inside, you are met with both Windows and Android, running on specs that are almost decent and a price tag that is definitely more than decent.
The idea of dual booting Android and Windows on a single machine is a rather tempting idea, but one that has been met with almost instant death in the past. Samsung's ATIV Q convertible and ASUS' Transformer Book Duet both made that promise but never came to be. Rumor has it that Google or Microsoft or both didn't want to share the same tablet space and talked to these OEMs to kill off their plans. ASUS would later find a way around this limitation with the Transformer Book Trio and Transformer Book V. Chances are slim that these tech giants would go after small fish like Onda and many others that might copy the same idea.
Talking about specs, the Onda V919 3G Air is a 9.7-inch tablet with a screen res of 2048x1536, a high resolution similar to Apple's resolution of choice and quite uncommon among knockoffs. The tablet is powered by an Intel Bay Trail-T processor, the Z3736F, a quad-core that can run up to 2.16 GHz. It is helped by 2 GB of RAM, which is quite decent as far as casual usage goes. Given the size and specs, you probably aren't going to do heavy stuff on this thing. But the combination of Windows 8 and Android 4.4, which you can quickly switch to using a single button, might tempt you to really take the device farther.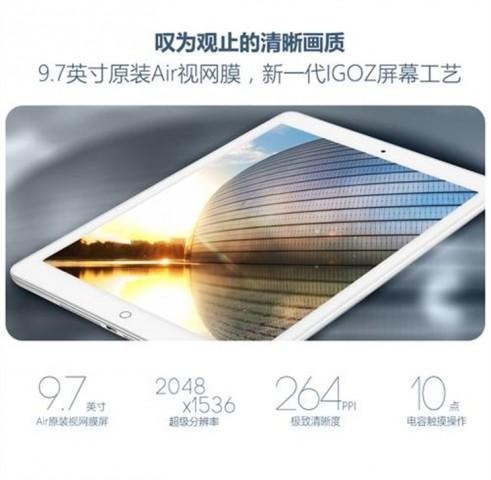 That said, the tablet is far from perfect, though, depending on your use case, they might be forgivable. Most worrying is the internal memory, which is only 64 GB. While that might be plenty for Android, Windows 8 tells a different story. You can say good bye to as much as 20 GB already for Windows alone. Fortunately, you can slap in as much as 128 GB for more space, though juggling apps and data around might be more of a chore. There is also no HDMI output, which practically confines you to the tablet's own display. There is a USB port that is supposedly usable for OTG external drives.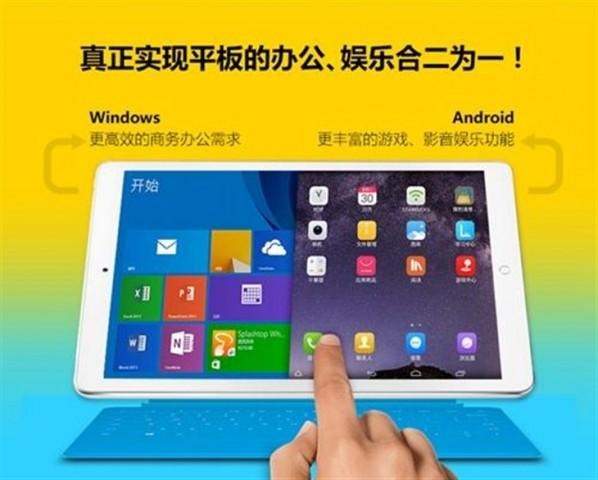 All these, both the good and the bad, you get for 1,199 RMB, which is roughly $193. Not bad for the specs and the capabilities it promises. Onda, however, isn't the only game in town. Teclast is also offering a similar opportunity with its Taipower X98 Air 3G, with almost the exact same specs and exactly the same price. The only difference is that this one does have an HDMI port but also comes with a much lower storage at 32 GB.
SOURCE: T-mall (Onda), (Teclast)
VIA: phoneArena