Omate suggests TrueSmart the first "Smartwatch 2.0"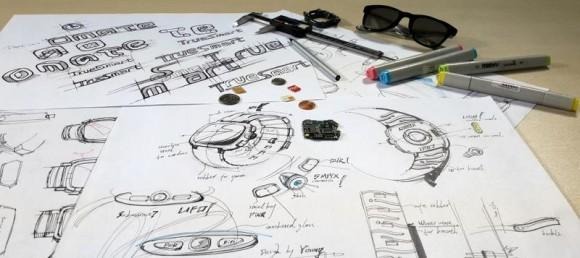 This week the folks at Omate have unveiled the Omate TrueSmart smartwatch formally, ushering in what they suggest is the dawn of "Smartwatch 2.0." This second age of smartwatch technology is – according to Omate – one in which the full collection of abilities of the past generation are kept intact without the need of a smartphone companion to tether with. This second generation in smartwatch technology is also a whole lot more powerful than the first – their TrueSmart, for example, works with a dual-core processor and Android 4.2.2 Jelly Bean.
Competing with the first generation in devices like Pebble or the upcoming Sony Smartwatch 2 isn't going to be easy. Nor will keeping stride with the still-unofficial Samsung Galaxy Gear, if only due to Samsung's massive treasure chest of advertising cash. According to one of three founders of the Omate TrueSmart project, Nick N.M. Yap, there's nothing to worry about.
Nick N.M. Yap: The Omate TrueSmart is absolutely a unique entry into the market. Up till now, the other so-called smartwatches are happy to be just an accessory to the phone doing simple messages off the phone, not too different from a bluetooth headset with a screen.
Omate TrueSmart is really the first smartwatch to really drive a new standard –  Smartwatch 2.0 – being able to also do all that simple task of being a companion to phone that the others can, TrueSmart leaps further with – a) standalone call/messaging ability so you have the freedom to choose whether to go with or wihout your phone; b) a full Android 4.2.2 implementation and a Dual core processor which opens up a world of Apps for users and developers.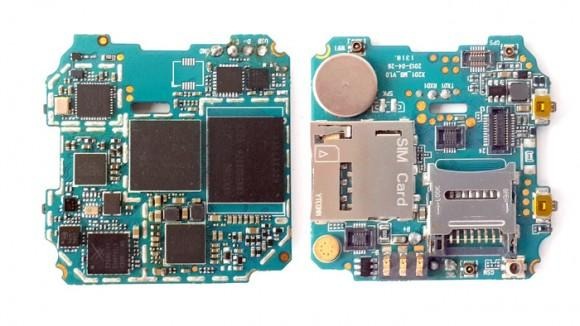 Nick N.M. Yap: We believe Apps are THE disruptive technology, changed smartphones and made them as popular as they are, and will do the same with smartwatch. Omate TrueSmart plugs right into the world's largest community of developers with Android.
And all that in an active wear water-resistant body that is comfortable on the wrist and familiar like a regular watch – to wear all day to sleep in, to shower in – there's nothing like Omate TrueSmart! We'll continue what we are doing best, listening and interacting with our users so we will always be creating The People's Smartwatch".
Above you'll see several images of the watch in an early state, right before the device was given the near-final specifications you'll see on the device's Kickstarter page today. This project is currently at the start of a crowdfunding round that's seen well over double the original goal of $100,000 filled in less than 2 days. With 27 days left to go, Omate has only to decide how they're going to handle the $265,025 USD they've already accrued through the Kickstarter campaign.
At under $200 USD for a device that promises to do everything a smartphone can without any kind of contractual obligations, it's not difficult to see why this machine is already so very popular. Stick around as SlashGear continues to run down the details straight from the source.