Samsung Galaxy Gear Smartwatch May Demand Samsung Phone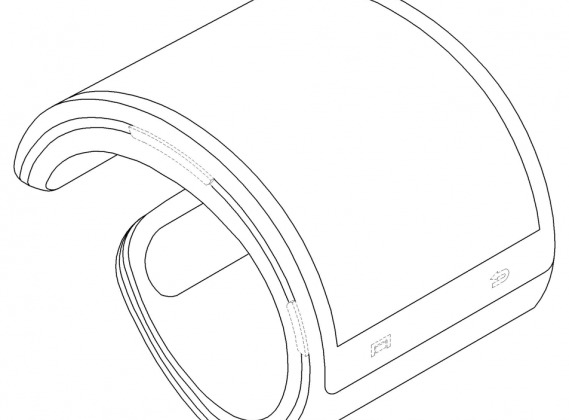 Samsung has spread its Galaxy Gear smartwatch in multiple versions and form-factors to developers ahead of the official launch expected on September 4 it's said, promising tight integration between timepiece and smartphone to make data consumption seamless, though may demand users opt for other Samsung hardware. The Galaxy Gear will rely on Samsung's own App Store rather than the general Google Play market, GigaOm reports, with a manager app on the phone used to install basic software to the roughly 1.1-inch OLED touchscreen smartwatch.
That close connection between phone and watch will help cut down on one of the lingering issues of existing smartwatches: namely, that they usually work pretty much solely as remote notification screens. Instead, the Galaxy Gear will supposedly be clever enough to automatically open up the relevant content should you pause swiping at a new alert – whether it be an email, SMS, Facebook update, or Twitter message – and then pick up your connected phone.
However, users of non-Samsung Android devices may be out of luck if they want the Galaxy Gear themselves – that is, unless they're willing to jump ship to something like the Galaxy S 4. Samsung will apparently use its own proprietary accessory protocol over a Bluetooth 4.0 LE low-power link to the Android-based timepiece.
As for the hardware and software, Samsung has supplied different versions of its prototypes – presumably because of a combination of wanting to keep the final design secret, and because its engineers are iterating rapidly – some running Android 4.1 and others on Android 4.2. The hardware itself is said to be ambitious; both GigaOm and SamMobile suggest that the Galaxy Gear will run a whopping Samsung Exynos 4212 dualcore 1.5GHz processor.
That's a considerably faster chip than anything we've seen in other attempted smartwatches, paired in Samsung's case with a Mali-400 MP4 GPU. The 1.1-inch display uses an OLED panel and runs at 320 x 320 resolution, it's said, though as per previous leaks will not use Samsung's flexible screen technology. That may well have to wait until at least v2.0.
Meanwhile, there's also a camera – said to be 2-megapixels in resolution – integrated somehow into the strap, along with speakers in the clasp. NFC will be included for easier pairing, and an accelerometer that could be used to automatically turn on the display when the Galaxy Gear is brought up toward the eyes, in a low-tech variation on Samsung's "Smart Stay" system introduced on the Galaxy S III.
However while gestures and taps will be supported, there won't be text-input on the watch, and nor will there be a standalone phone. Instead, the smartwatch will be reliant on a tethered handset, The Verge reported earlier, and unable to make calls on its own.
Samsung is expected to reveal the Galaxy Gear alongside the new Galaxy Note 3 at its pre-IFA event on September 4. The company is said to be aiming to grab a slice of the wearables market before Apple wades in with the much-rumored "iWatch", though that isn't expected to happen until early 2014.