Official iPhone Trade-In Scheme Tipped For September At Apple Stores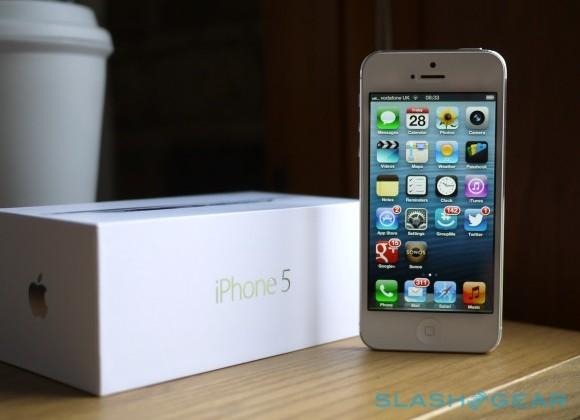 Apple is readying an official iPhone trade-in program that would allow owners of older phones to swap their handset for a discount on a new model, it's reported, aiming to keep iPhone users loyal and drive up Apple Store sales of the smartphone. Preparation for the scheme will see retail staff training begin this week, 9 to 5 Mac's sources claim, with actual trade-ins expected to be accepted from sometime in mid-September. That would fall in line with – though is apparently not fixed to – the launch of the iPhone 5S and iPhone 5C expected to happen in the coming weeks.
Training – which supposedly includes a minimum of two hours preparation per staff member – is only part of the groundwork. Apple is said to have begun distributing shipping boxes that Apple Stores will use to mail back swapped handsets, though it's unclear where, exactly, the phones will go.
One possibility is that Apple will refurbish them and resell them, potentially as lower-cost options online similar to the company's existing refurb section. Alternatively, those devices too well used for cost-effective refurbishment could be recycled. Finally, Apple could opt to sell the old iPhones in developing markets, where a lower sticker-price would be welcome.
According to the insiders, Apple's primary goal is to raise the number of iPhones sold at its own Apple Stores. Those retail locations only currently account for around 20-percent of iPhone sales, the company admitted recently, with carrier partners like AT&T and Verizon doing brisker business.
Chatter of the program was first heard back in June, though failed to materialize in the expected timescale. It's unclear exactly why the first launch was postponed, though it's possible that Apple opted to delay it to more closely overlap with arrival of its new range.
iPhone owner loyalty is among the strongest in the smartphone industry, recent research has suggested, with Apple users more likely to upgrade to another handset from the company's range than their counterparts with Samsung or other devices.
Several carriers already offer trade-in schemes for smartphone upgraders, though Apple's would be distinct since it would presumably only concern itself with iPhones. It's unclear what sort of discount owners could expect, though that would likely vary based on device age, capacity, condition, and which official accessories were included.