OCOSMOS OSC1 Win7 Oak Trail MID coming to CES 2011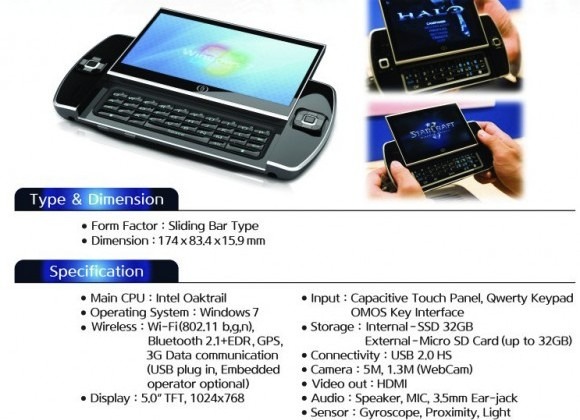 It's been a while since we've heard from OCOSMOS, after the company's compact MID was briefly flashed at IDF 2010, but it seems the OSC1 will be representing Windows 7 at CES 2011 later this week. Based on Intel's 1.5GHz or 1.9GHz Oak Trail processors, the OSC1 has a 5-inch capacitive touchscreen running at 1024 x 768 and promises not only web browsing and messaging but Office and even gaming.
That's thanks to a separate 400MHz GPU with HD decoding, though we can't imagine the OSC1 will be happy with more recent, high-profile gaming titles. There's also WiFi b/g/n, Bluetooth 2.1+EDR, and a pair of cameras: 5-megapixels on the back, and 1.3-megapixels on the front.
More specs here, but we're yet to be convinced that Windows 7 is the right OS to choose for a device of this size. Previously a Q1 2011 launch has been suggested, though as we saw with OQO, the premium MID/UMPC market is a tricky one to crack.