O2 Dell Streak on sale now!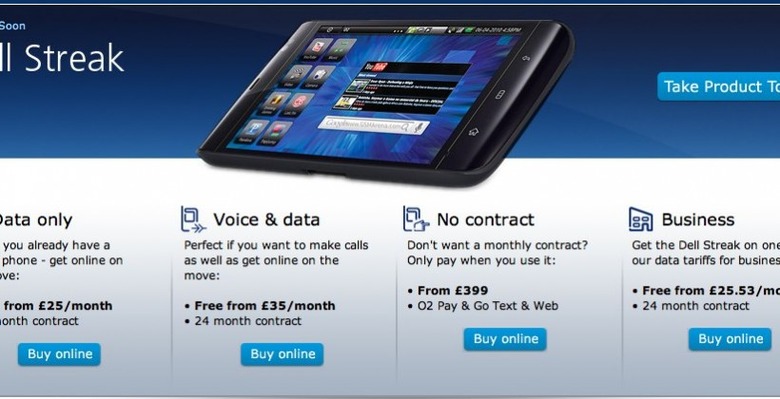 It's Friday June 4th and it's just gone 9am in the UK – are you heading into your nearest O2 store to pick up the Dell Streak?  The first mainstream Android MID has gone on sale in-store and online, priced from free with a new contract.  That gets you a 5-inch Snapdragon-based tablet, complete with 3G UMTS, WiFi, GPS and Android 1.6.
Dell are promising an update to Android 2.2 later in 2010, but they've slapped on a few UI enhancements of their own to tide you over.  The Streak comes with a rather nifty desktop HDMI dock, too, which allows you to easily hook up the MID to your HDTV for video playback.
Full pricing details are in the gallery below, and O2 are offering the Streak off-contract together with anything from 30-day agreements through to 24-months.  Anyone planning on picking one of these up today?
Dell Streak hands-on:
[vms 6d4357324dd7e69f3cd1]