NVIDIA TITAN Xp GPU Revealed For Mac (And PC)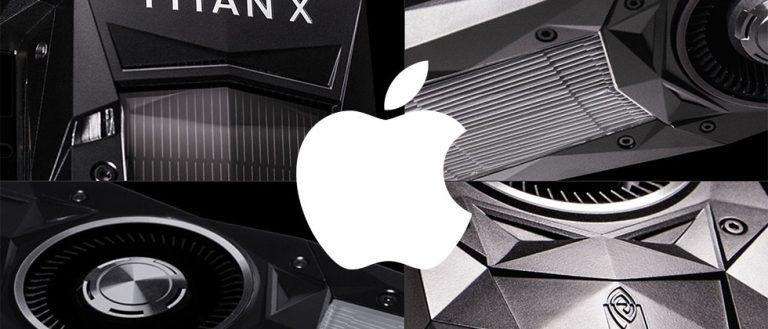 NVIDIA's latest graphics card is the NVIDIA TITAN Xp, a GPU with more cores, faster clocks, faster memory, and more TFLOPS than the TITAN X that came before it. This graphics card is being delivered to users direct from NVIDIA through NVIDIA's online store. It'll be available to be used by both PC users and Apple computer users – though the latter requires a bit more work – for now.
This newest graphics card from NVIDIA was announced to be getting support from NVIDIA for Mac, right off the bat. This is the first time Mac users (that's Apple-made computers, to be clear) will be able to utilize NVIDIA's Pascal-powered graphics processing units. Before these new drivers are released, Mac users can only use up to NVIDIA's elder generation Maxwell GPUs. These new driver releases mean that NVIDIA's graphics cards (the newest cards, that is) can be used with eGPU devices (like this old monstrosity).
This means the next-generation "completely rethought" Mac Pro will roll with the ability to hit NVIDIA GPUs hard from the start. While it would be interesting to see how an NVIDIA GPU of this size would work with a Mac Pro as it exists today, it's not too much of a stretch to imagine Apple going back to a slightly more traditional size and structure with the next generation.
GPU Engine Specs:
• NVIDIA CUDA Cores 3840
• Boost Clock (MHz) 1582
Memory Specs:
• Memory Speed 11.4 Gbps
• Standard Memory Config 12 GB GDDR5X
• Memory Interface Width 384-bit
• Memory Bandwidth (GB/sec) 547.7 GB/s
Technology Support:
• Simultaneous Multi-Projection Yes
• VR Ready Yes
• NVIDIA Ansel Yes
• NVIDIA SLI Ready Yes – SLI HB Bridge Supported
• NVIDIA G-SYNC-Ready Yes
• NVIDIA GameStream-Ready Yes
• NVIDIA GPU Boost 3.0
• Microsoft DirectX 12 API with feature level 12_1
• Vulkan API Yes
• OpenGL 4.5
• Bus Support PCIe 3.0
• OS Certification Windows 7-101, Linux, FreeBSDx86
Display Support:
• Maximum Digital Resolution 7680x4320 @60Hz
• Standard Display Connectors DP 1.43, HDMI 2.0b
• Multi Monitor Yes
• HDCP 2.2
Graphics Card Dimensions:
• Height 4.376"
• Length 10.5"
• Width 2-Slot
Thermal and Power Specs:
• Maximum GPU Temperature (in C) 96
• Graphics Card Power 250 W
• Recommended System Power 600 W
• Supplementary Power Connectors: One 8-pin and One 6-pin
The GPU TITAN Xp is available starting today through NVIDIA online for a cool $1,200 USD. This price is for the TITAN Xp as manufactured by and distributed by NVIDIA. Additional alternate units will be available from 3rd-party system builders soon.