NVIDIA SHIELD officially arriving last day of July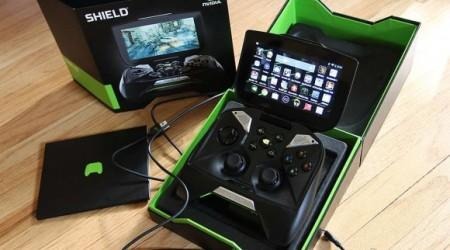 After receiving a delay past its initial launch date (June 27), NVIDIA's SHIELD handheld gaming device will officially begin shipping on July 31, barely meeting its delayed launch window of this month and arriving on the last possible day inside of that window. That makes it just over a week until gamers will be able to purchase the new handheld.
The SHIELD was initially initially expected to ship late last month, but due to mechanical issues with a third-party component, NVIDIA ended up having to delay the handheld gaming system for over a month. However, it seems that everything is straightened out now, and the only thing in NVIDIA's way is hoping the SHIELD has a flawless launch.
The SHIELD is a handheld gaming system that can play Android games, as well as stream PC games from Steam. It's essentially a game controller with a flip-out display that measures 5 inches diagonally with a 720p HD resolution. The device was first announced at CES 2013 back in January during NVIDIA's press conference.
Since the announcement, we've gotten to know the SHIELD quite a bit in the last few months. We've given it a test spin a couple times already, using it to fly around an AR Drone in the backyard, and even getting to do a hands-on session with the final hardware version of the SHIELD last month.
The SHIELD will cost $299 when it launches on July 31, and this is even after a price drop from $349 after the company received feedback from potential buyers at E3 last month. The device is still up for pre-order, and units will begin shipping out starting on July 31. Happy gaming!