NVIDIA SHIELD Unboxing and First (final hardware) Impressions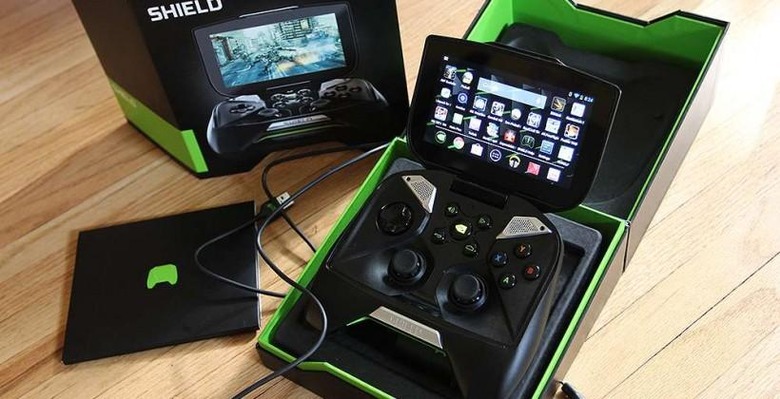 The launch of NVIDIA's SHIELD device has been done in a rather unique way – one in which we've seen and actually played with the device several times before we've gotten a review unit for final testing purposes. Now that we've got the final hardware in the house, and now that it's in it's final packaging ready for the market, it's time again to look at SHIELD for the first time.
What we've got here is a handheld Android-based gaming system made by NVIDIA to be a center-point between their GeForce GTX graphics card environment and that of the TegraZone – and the NVIDIA Tegra 4. This device was one of the most striking releases at CES 2013 due to its potential reach, and we did indeed see an early version of the device in our first SHIELD hands-on experience back then as well – that was back in January, mind you.
Fast-forward to the week of Google I/O 2013 (May, that is), and we had another opportunity to see right off the production line SHIELD in all it's glory. That look was joined by news of the pre-order rush and our first hands-on with SHIELD and the Parrot AR.Drone 2.0.
Now we've got the final device in-hand and it's time for a new look at the machine that's now ready – or nearly ready – for launch.
This device works with a 5-inch 1280 x 720 pixel resolution touchscreen that folds up from a closed storage position revealing a set of physical controls. There you'll find two joysticks, a directional pad, and YBAX buttons alongside several menu buttons front and center. The center collection of buttons includes Home, Back, Play/Pause, and Volume. In the center is a SHIELD button that brings up a unique menu of device-optimized games and connectivity with PC game streaming.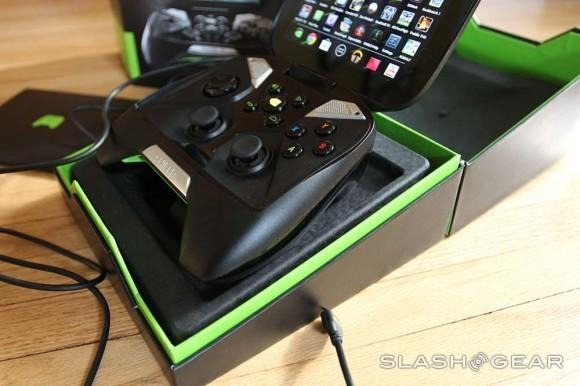 The back of this machine has an additional set of buttons – two sets of triggers sitting right at the points where your index fingers will be able to pull. Also along the back is a microSD card slot capable of working with 64GB cards (or smaller, if you like), a mini-HDMI port for 1080p output, a microUSB port for connecting with your PC for data transfer (and hacking, later on), below a light that indicates when the device is charging.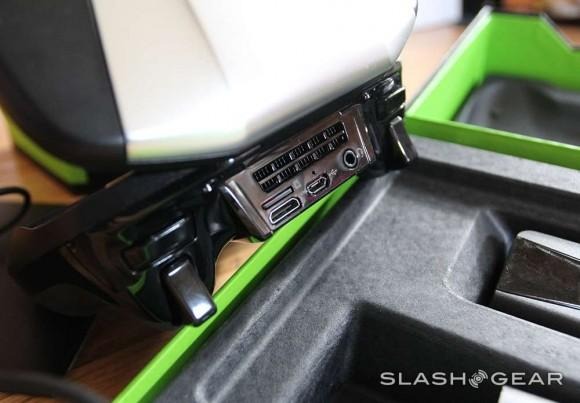 Also along the back is a headphone/headset jack of standard size, all of this below one of two areas where SHIELD is able to breath. You'll not hear any fans here – because there aren't any – but along the back and right up front you will find some vents to keep the whole machine cool.
What you're going to be seeing above and below in photos and video is a basic outline of SHIELD in its final form. This device fits rather comfortably in our hands and the entire experience we've had here at the start has been both entertaining and comfortable. While the mobile gaming ecosystem (on smartphones and tablets) hasn't quite reached a place where all games can be played with full confidence (we're looking at you, on-screen buttons), SHIELD seems to be able to bridge the gap.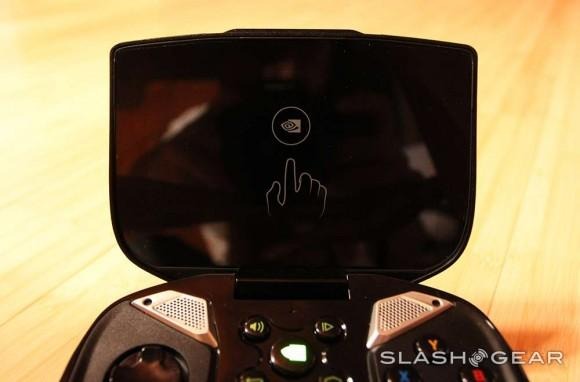 While this device will eventually work with the GeForce Experience for PC game streaming, right at this moment we'll be sticking with the basics, especially since this feature is still very much in Beta. The same goes for Miracast game streaming – coming sooner than later, if not right on top of our full review!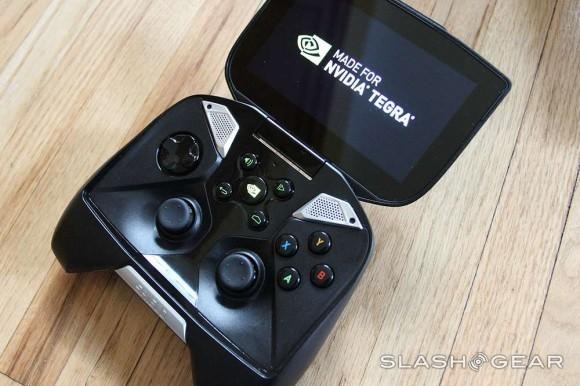 You'll also be seeing here a couple of hands-on experiences with the games Real Boxing and Blood Sword: Sword of Ruin. We'll be going into greater detail on how these games (appearing in the out-of-box experience with SHIELD) will make the physical control situation a bit of a game changer.
Above: Real Boxing. Below: Blood Sword: Sword of Ruin
Stick around as we also give the Parrot AR.Drone 2.0 a whirl out in the wild as well, straight through SlashGear's NVIDIA SHIELD tag portal!