NVIDIA SHIELD Android TV revealed: 5 years in the making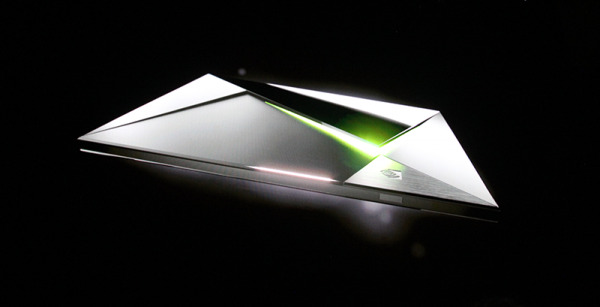 Today NVIDIA has revealed their newest addition to the SHIELD family – an Android TV device called "SHIELD." This device is just called SHIELD. It essentially takes on the name of what's now (and has been since the Tablet) called the SHIELD Portable. That makes three devices – SHIELD, SHIELD Portable, and SHIELD Tablet. Together they make one big happy family for gaming in all sorts of different places. This solution is made to sit in the living room next to your TV rather than fit in your backpack or provide picture on its own.
Late last month we began speculating what NVIDIA could have been bringing to GDC 2015, suggesting everything from a new SHIELD Tablet to a VR headset. Today it's been made clear that at least PART of their big release is an Android TV set.
This device is one of very few Android TV sets promised for the market this year. Another very similar device is the Razer Forge TV. Have a peek at our pre-release battle between the two in SlashGear's Android TV tag portal – a place where they can fight on even ground.
NVIDIA revealed information about the NVIDIA SHIELD Android TV device at GDC 2015 at a special event called #MadeToGame.
To learn more about this device and eventually get up close and personal with it, head to our [NVIDIA SHIELD] tag portal.
Again, you'll notice that this portal is FULL of news and hands-on bits and pieces already since NVIDIA originally had the SHIELD Portable using the title "NVIDIA SHIELD" back when we posted our 2013 NVIDIA SHIELD (Portable) Review.