NVIDIA Jetson TK1 "supercomputer kit" hits shelves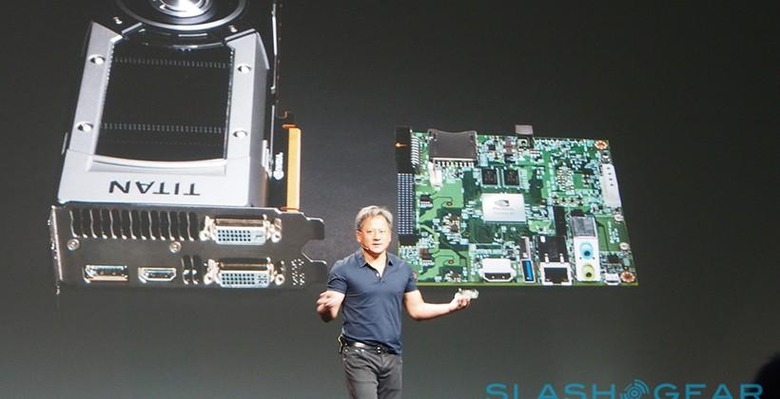 NVIDIA's palm-sized supercomputer, the Jetson TK1, has begun shipping, offering developers 192 Tegra K1 cores to turn to things like feature-detection and tracking, object recognition, and 3D scene analysis. The $192 reference board uses the same CUDA core technology as NVIDIA has been supplying to researchers and universities for recent supercomputer projects, and was announced earlier this year at the company's GDC 2014 conference.
What makes the Jetson TK1 – and the Tegra K1 SoC at its heart – special is the fact that it's the first of NVIDIA's mobile GPUs to be CUDA-capable.
CUDA, if you've not been keeping up, is the company's parallel computing platform and programming model, which allows GPU cores to be turned to general purpose processing rather than just crunching graphics. NVIDIA expects that (and the Jetson board) to be of interest to not only OEMs wanting to get a head-start on developing for future Tegra K1 based devices, but hobbyists and researchers wanting more power in a smaller form-factor.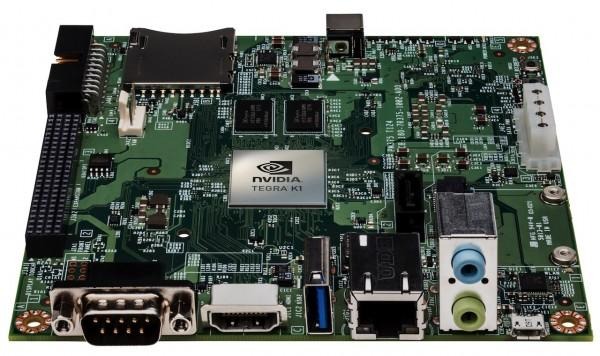 For instance, the TK1 could be the brain of a robotics platform, and use object-recognition algorithms to do real-time analysis of its surrounding areas. Audi has used the K1 SoC for its self-driving car prototypes, meanwhile, relying on the programable cores to spot potential hazards using cameras all around the vehicle before they present a safety risk.
To help with that, NVIDIA is also releasing the VisionWorks Computer Vision Toolkit as a preload on the Jetson TK1. The SDK can be called into play in advanced driver assistance systems (ADAS), augmented reality (AR), computational photography, human-machine interaction (HMI), and robotics apps, rather than leaving developers to come up with the code themselves.
Of course, this is all of primary interest to the developer community, not end-users, though the fruits will be far more interesting when the first batch of Tegra K1-powered devices begin to go on sale. So far no OEM has stepped up to confirm when that might be, though there have been unconfirmed rumors that NVIDIA's own Shield 2 handheld might use the SoC.