NVIDIA halts autonomous car testing after fatal Uber crash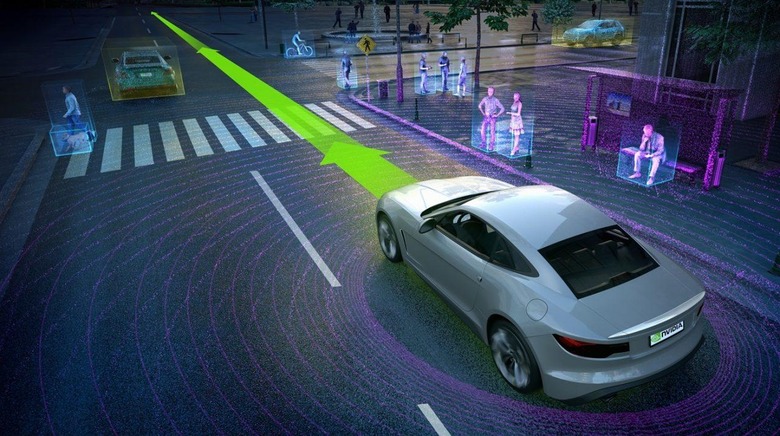 NVIDIA has temporarily frozen all of its autonomous car testing on public roads, after the fatal Uber crash last week that killed a pedestrian. The chipmaker is one of Uber's partners on the ride-sharing firm's self-driving car project, supplying chipsets that power the onboard intelligence for the vehicle.
Back at CES 2018, NVIDIA was trumpeting its deal with Uber to provide self-driving car technology. "Autonomous vehicles are the critical technology to making mobility services pervasive," CEO Jensen Huang said of the deal at the time. "We're thrilled to be working with Uber to realize this vision."
Uber began using NVIDIA's GPUs for its autonomous cars with its initial test fleet, based on Volvo's XC90 SUV. It went on to use the chip-maker's processors for deep neutral networks in both cars and self-driving freight trucks. It's not, of course, NVIDIA's only customer, and meanwhile the chip firm has also been operating its own autonomous research.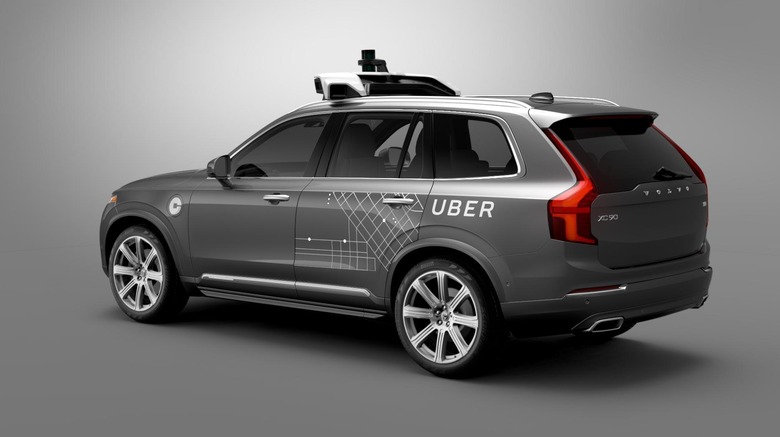 "The accident was tragic," Fazel Adabi, a spokesperson for NVIDIA, told Recode. "It's a reminder of how difficult [self-driving car] technology is and that it needs to be approached with extreme caution and the best safety technologies."
Uber ceased its own testing in Arizona after the crash last week, and it seems it won't be resuming any time soon. Arizona governor Doug Ducey confirmed that he was suspending the company's license to operate autonomous vehicles in the state. In a letter to Uber CEO Dara Khosrowshahi, Ducey described the video of the car crash released by Tempe, AZ police as "disturbing and alarming."
Moreover, Ducey said, "it raises many questions about the ability of Uber to continue testing in Arizona. As governor, my top priority is public safety. Improving public safety has always been the emphasis of Arizona's approach to autonomous vehicle testing, and my expectation is that public safety is also the top priority for all who operate this technology in the state of Arizona."
Uber's accident, the governor concludes, "is an unquestionable failure to comply with this expectation."

Today, NVIDIA used the GTC 2018 conference to launch its new NVIDIA DRIVE Constellation system, a twinned testing system that creates a virtual autonomous vehicle and a simulated environment in which to test it. One system runs the DRIVE Pegasus AI car computer, interpreting the simulated data generated by a second computer running NVIDIA DRIVE Sim software. That way, tests of the performance of cameras, LIDAR, and radar and the algorithms that interpret from them can be done at a much more rapid, intensive pace than real-world testing.
"Dangerous situations can be scripted in simulation to test the autonomous car's ability to react," NVIDIA explains, "without ever putting anyone in harm's way." DRIVE Constellation will be available to NVIDIA's early-access autonomous car partners in Q3 of this year.