Uber self-driving car fatal crash video released by Tempe police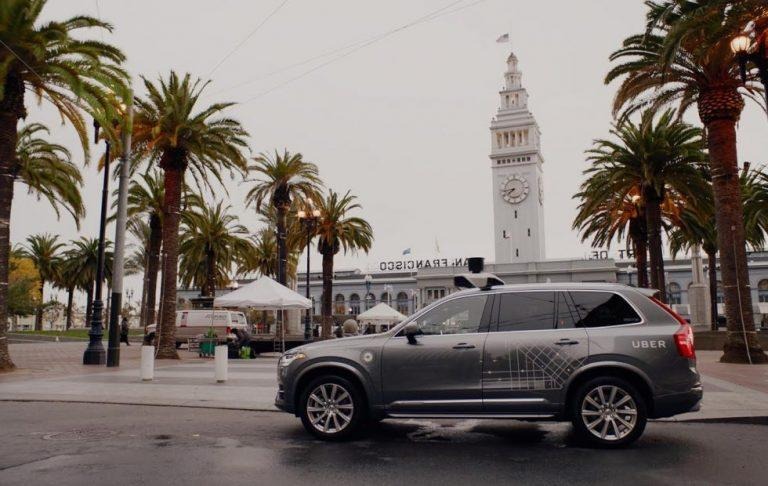 An autonomous vehicle belonging to ridesharing company Uber struck a pedestrian earlier this week, resulting in her death. Though a human safety operator was at the wheel, the vehicle was driving itself at the time of the collision, which happened at night as the victim was crossing the road. The accident happened in Tempe, Arizona, and though details have been lacking over the past two days, a video of the collision has just been released.
The self-driving Uber vehicle was recording at the time of the accident, which happened on March 18th. Tempe Police in Arizona tweeted a copy of the video on its Twitter account this evening, giving the public their own look at the accident. Warning: This video features a car directly colliding with a human being and may be disturbing for some viewers.
Tempe Police Vehicular Crimes Unit is actively investigating
the details of this incident that occurred on March 18th. We will provide updated information regarding the investigation once it is available. pic.twitter.com/2dVP72TziQ

— Tempe Police (@TempePolice) March 21, 2018
Initial reports released after the incident suggested that the woman, 49-year-old Elaine Herzberg, had suddenly moved in front of the vehicle, leaving little time for the vehicle to respond. However, the video tells a different story, showing Herzberg crossing the road with a bicycle; she appears to be outside of a crosswalk, however, it seems she had already started crossing the road when the Uber car began its approach.
Visible in the autonomous car's video are what appear to be reflectors on Herzberg's shoes, which are visible while the car is still at a minor distance. A large shadow is visible to the left, the same direction from which Herzberg originates, but it's unclear what the actual lighting conditions were.
It's common for digital cameras to have poor visibility in low-light conditions, though the human eye may have no issues with visibility in the same location. It's unclear whether the vehicle was equipped with infrared cameras that may have helped with nighttime visibility, nor at what distance a human driver may have been able to see the woman.
A video was recorded inside of the vehicle in addition to outside of it. Via the interior video, we see the car's human safety operator repeatedly look away from the windshield and down toward something out of sight. The operator was looking away from the road for approximately 5 – 7 seconds immediately before the collision.