NVIDIA GeForce GTX 800M notebook launch lineup stacks up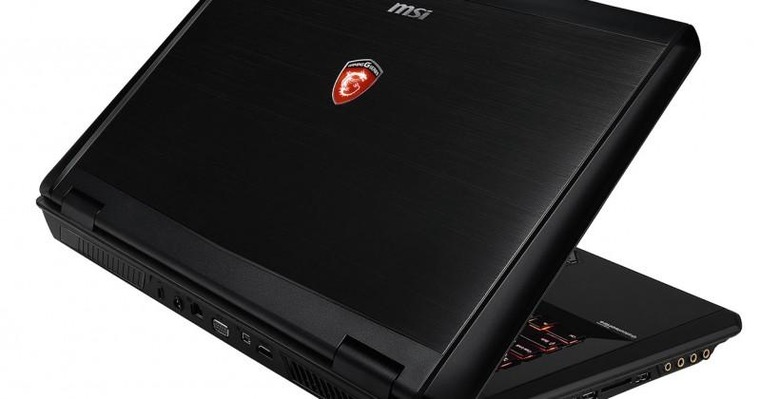 In the launch of NVIDIA's next generation of notebook-aimed graphics processors, a series of manufacturers have stepped up to bring the first wave in with thinness. Groups such as MSI, Alienware, ASUS, Razer, Lenovo, and Gigabyte will be delivering models this season with a variety of NVIDIA's GeForce GTX 800M GPUs under the hood. These releases will all benefit from NVIDIA's GeForce Experience and all the goodies that go with it.
First you'll find the MSI GT70 "Dominator" appearing newly endowed with a GeForce GTX 880M inside. The Alienware 17 will come with an NVIDIA GeForce GTX 800M, as will the ASUS G750, also rolling with the 880M. The ultra-thin Razer Blade gaming notebook will be delivered this season with an NVIDIA GeForce GTX 870M inside, while the Lenovo Y50 will come with an NVIDIA GeForce GTX 860M inside. Finally there's the Gigabyte P34 with NVIDIA's GeForce GTX 860M inside and the AVADirect Clevo notebook with NVIDIA GeForce GTX 880M OR 880M OR 860M OR 850M OR 840M, your choice.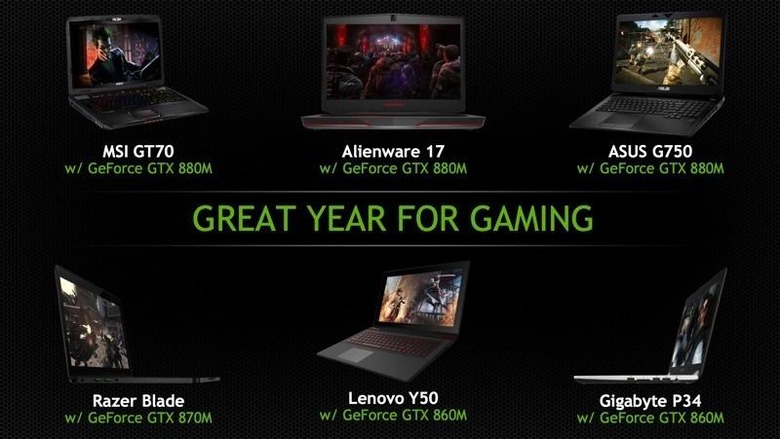 Each of these systems will benefit from this year's newest push by NVIDIA in these GPUs: Battery Boost. This system will lengthen the life of the battery in these notebooks by up to 2x, requiring no additional tweaking from the user. NVIDIA also suggests that graphics processing power will be around 30% better than their 580M cards from 2011.
With the MSI GT70 Dominator and GT60 Dominator, users will be rolling with features like the SteelSeries Engine for full customization of the unit's keyboard – colors, coding, keys. This system also works with Super RAID 2 technology with three mSATA SSDs for read speeds up to 1500MB/s.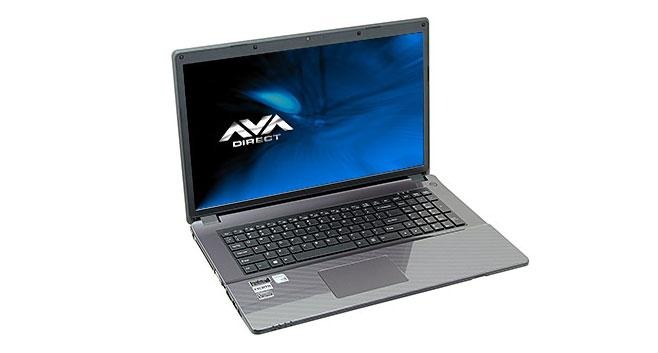 AVADirect's updated Clevo Notebooks offer one massive amount of different configurations, including every member of the NVIDIA GeForce GTX 800M series. You can also configure notebook with the NVIDIA Quadro K3100M or the Quadro K3100M if you do so desire. Such is the availability of choices in a custom-build gaming PC creator.