NVIDIA GeForce GTX 780 Ti details released in full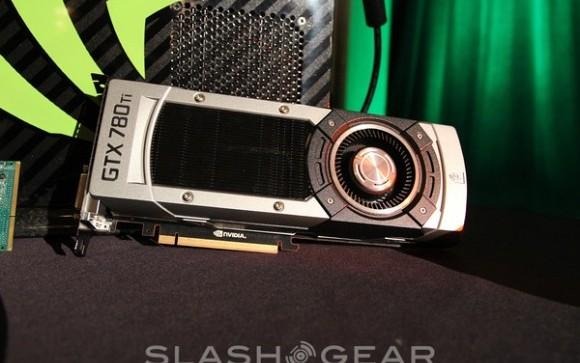 This week the folks at NVIDIA have revealed detailed information on their next biggest graphics card, the NVIDIA GTX 780 Ti. This graphics architecture was intially shown off at the NVIDIA The Way It's Meant to be Played event in Montreal this October, here coming with full details and futher release information. This device is rolling with 25% more cores than its predecessor, GPU Boost 2.0, and memory set at a cool 7 GBPS.
This next-generation solution works with a massive 2,880 cores, that's the 25% more cores than its predecessor – working with a power balance keeping the unit ready for the most maximum over-clocking abilities ever offered. Transfer power to another rail if one is near the tip-top, allowing the full system to remain running powerful throughout the process.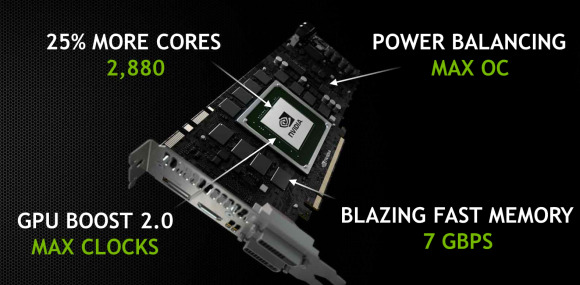 This the GTX 780 Ti works with a design that's 533mm squared, bringing about 250 watts of power requirement for 0.47 watts required per square mm. The temperature here is – on average – 83 degrees C. With a cooling unit attached immediately above the dye, heat runs through the cooler and out the machine in an optimal manner.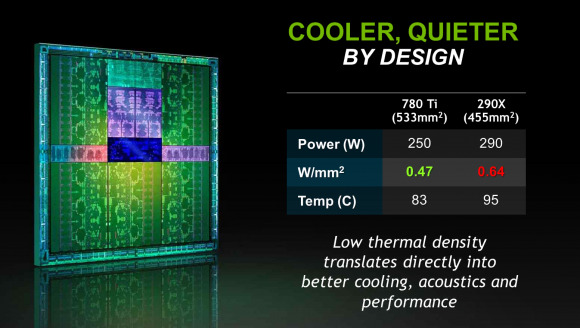 The NVIDIA GeForce GTX 780 Ti will continue to drive NVIDIA software optimizations as well. NVIDIA GameWorks systems like PhysX, TXAA, HBAO+, and enhancements for 4K monitor resolutions through the future. As for the rest of the specifications, you'll be rolling with a base clock of 875 MHz, a boost clock of 928 MHz.
"780 Ti is a card I can easily recommend to our clientele as the best from every aspect: speed, reliability, quietness, power consumption, build quality, and driver support." – Kelt Reeves, CEO Falcon Northwest
The NVIDIA GeForce GTX 780 Ti will work with a 3GB/384-bit GDDR5 memory config, and power connectors are – as always – 6-pin + 8-pin. This card works with 2x DL-DVI output alongside HDMI and Displayport 1.2. And of course you'll be working with a PCI Express 3.0 bus interface as well.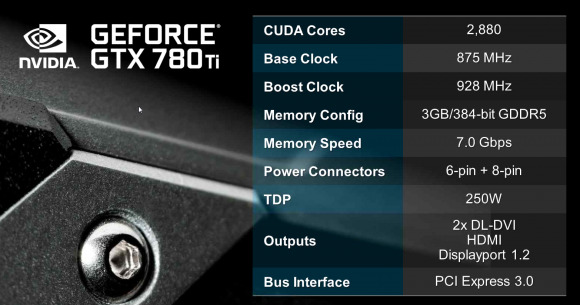 NVIDIA has made clear that the NVIDIA GTX GeForce Titan, working with full-speed DP (double precision) while the GeForce GTX 780 Ti does not, will not see any price adjustments when the 780 Ti is released. They're still different machines, different experiences – gamers will want the 780 Ti.
Final pricing and availability for the NVIDIA GeForce GTX 780 Ti is set for November 7th and $699. This is the reference card phase, while other versions of the card will be appearing soon.